Nicco Zenere is an Elite Fitness Coach & Trainer at BRAVE Lifestyle Inc. He has a Degree in Kinesiology: Exercise Science and Fitness & 8 years of training/coaching 1000+ individuals in weight loss (including some celebrities!). He was featured in 2 NBC fitness segments and is the former Director of Fitness for The Biggest Loser Resort. Nicco's mission is to deliver the most effective weight loss service–and is committed to helping you achieve success.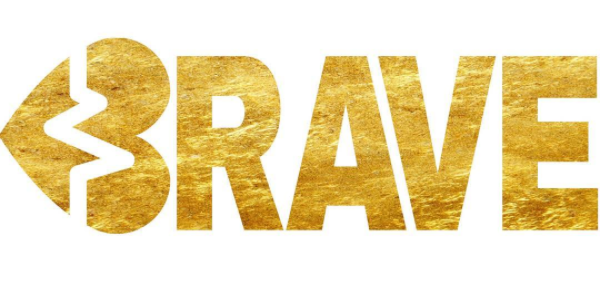 We sat down with Nicco to ask him about his experience using Trainerize, and the success that he's had with his business. This is how it went down.
Nicco, tell us, how did you start using Trainerize?
Since I started personally training back in 2009 I always got this question: "Hey, can you make me a workout program?" Being in the business of helping people I would always say yes but in my mind I was frustrated. The biggest reason for my frustrations was how to deliver this workout program to them? Do I email it, write it, try and make a chart/table on excel? I always felt there was a big gap with putting together a fitness program and having the customer being able to actually use it.
If I wrote it in an email, do you think that person is going to go to the gym and pull out their phone to read that email? 9 times out of 10 the answer is no. What happens is they try to memorize it or just use 50% of it and "wing" the rest. It's not that the program was bad or didn't work, it just wasn't very accessible to the customer using it. Another issue was that there was no tracking data in place. Essentially, I was wasting hours writing up great programs that were not going to be used. There simply wasn't a system in place for this. As the years went on I started turning down potential clients who only wanted to pay for a workout program. This was due to the fact that I wanted my programs to actually be used and help individuals as opposed to trying to make a quick buck.
After years of exclusively only training clients on-site, I came across Trainerize. At first I thought it was going to be some complex system that wouldn't be very compatible and just cause more headaches, but it was the complete opposite.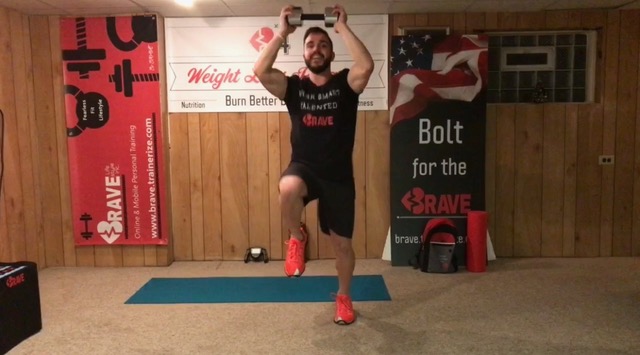 So… what does Trainerize do for you?
This system was able to take over not only writing up extremely effective workout programs, but it was able to add additional value to my service of training. I am able to see workouts completed, progress pictures, body stats information, and have direct messaging with my clients. This system has completely turned my training into a masterpiece, and my clients now see all the value I am able to bring them.
Because of this success, I have moved solely into online training as I am able to serve more clients more efficiently. I mean, it doesn't get better than that!
Here's how Nicco manages, charges, communicates with, and trains clients through Trainerize:
Trainize has many built-in features to help me manage my clients very easily–like visuals of which clients' programs that need to be updated, to a daily email recap of all my clients activity from the previous day. Also, with the in-app direct messaging, I am able to keep a great personal/business balance with clients. I tell them upfront that all communication will be done through the app, besides scheduled phone calls.
I offer a monthly service (a workout program and meal plan) which I charge my clients for as a recurring payment via paypal. I filmed my own personal exercise videos exclusively for each client, so they are able to view exactly how I want them to perform the exercise.
I filmed my own personal exercise videos exclusively for each client, so they are able to view exactly how I want them to perform the exercise.
What do you love MOST about Trainerize?
The ability to train ANYONE from ANYWHERE.
Have you seen any results since you started using Trainerize?
"I am adding an average of 5 new clients each month."
I am adding an average of 5 new clients each month. I know exactly who I want to train and my program is unique. With Trainerize, I am able to execute this and continue to grow each month!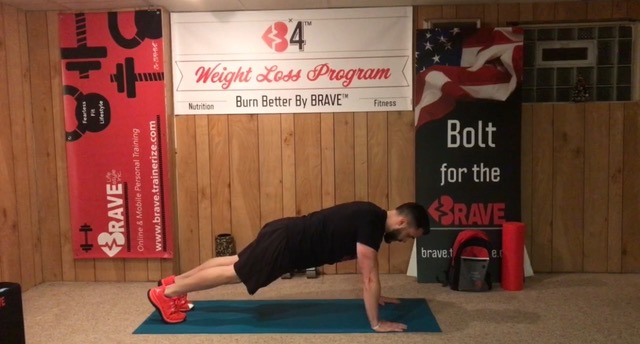 What do your clients think about Trainerize?
It's convenient! I'm able to input all the info for them and they are able to execute it according to their schedule. Also the accountability I have with them is unparalleled .
Tell us how are you positioning Online Training to customers?
As an affordable way to work with a trainer essentially 24/7.
Give some tips for trainers who want to grow their business with online training.
You need to know your strengths as a coach/trainer and hone in on that skill set. Online training is very new to people, so if you are an "average joe" offering a dull workout program, you won't see much success. Focus on your skills and market that. If you don't have much of a skill set yet–read, study, & learn until you do.
If you are interested in growing your client base while being able to automate the "busy" tasks so you can focus on the important things, I would highly recommend using Trainerize.
That's pretty impressive, Nicco! Adding five new clients per month is pretty outstanding. We're glad to have been able to aid in your success!