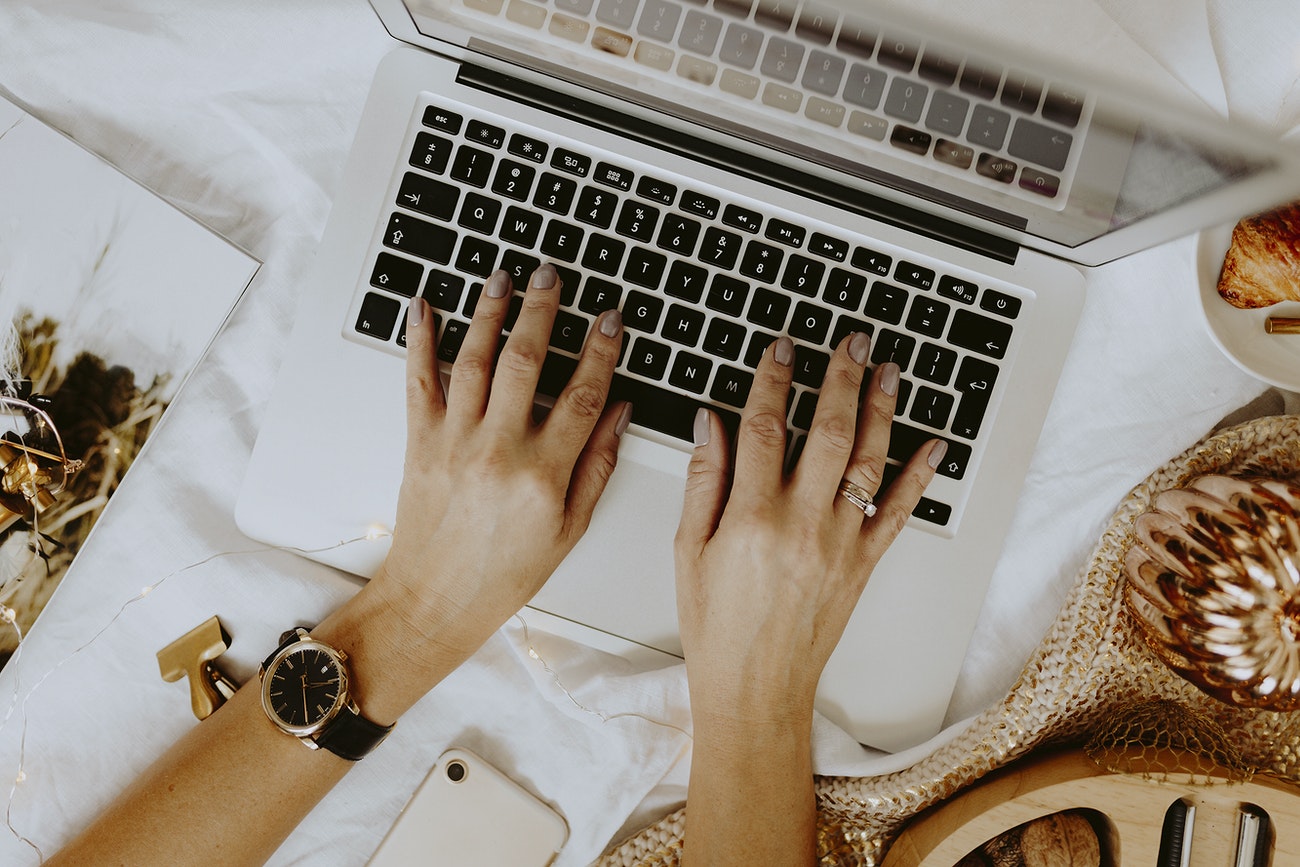 First things first, if you are starting your blog in hopes to make more money as a blogger, through sponsorships or affiliate links, this is not the right reason to get started. Making money as a blogger is not as easy as it seems to be, especially in today's competitive landscape, where you'll be competing with long-established sites.
So why should you start a blog? Here are a few reasons:
To spread your knowledge and help people on their own fitness journeys. We got in this profession to help people, and if one of our blog posts can help someone, we have won!
To gain traction for awareness of your fitness business. Personally, I have had many new clients find my services through a blog post, which lead them to my website and lead them to sign up as a client. This is how you should be aiming to make money as a blogger!
To strengthen your writing skills in hopes that you can eventually write for some larger publications and get paid for it!
As someone who has been running a fitness blog for over 10 years and now runs two fitness blogs on two separate websites (and contributes to Trainerize's blog!), I have a few tips for you to get started on your fitness blog.
Choose a niche topic
Decide what you want to write about? What knowledge do you want to share with the world? Choose a niche of people you might want to help with your writing that will coincide with the clientele you are trying to reach.
Take your Fitness Business to the next level.
Start your free 30-day trial of Trainerize. 
Set up your blog
If you already have a website, check if your content management system offers a blog. Often it's as simple as a checkbox! If you don't have a website yet, then choose a website name, secure a domain, and start building your site.
Choosing to build your own website or hire someone is completely up to your and your own budget. There are many easy templates out there that will allow you to build your own website quite simply; however, depending on how savvy you are, you might want to hire someone to do it for you. A blog doesn't have to be too flashy, so my advice is not spend a lot of money upfront. Of course, this is your call based on budget and technical skills.
Learn the basics of web writing
When writing for the web, remember to use simple language! Shorter sentences, lots of headings, and bullet points where possible. It's also important to be very literal… editorial headlines work great in print, not so much on the web where people need to be able to find your articles!
If you don't already know these terms, consider doing a bit of reading.
Search engine optimization (SEO)
Search engine results page (SERP)
Social media optimization (SEM)
Basic HTML such as H2 tags
Categories
Tags
Write that first post
Once your site is built, you've developed the concept for your blog, and you are armed with web writing basics, you are ready to write your first blog! Yes, it's that simple. Blogging is kind of a learn-as-you-go endeavour. The only way to get good at it is to practice. The first thing you need to do is get to writing!
Build a lead magnet
Ensure you have a lead magnet on your website, so that you are attempting to collect the email addresses of anyone who visits your website. This allows you to possibly market your services later and send updates to leads when you have posted new blogs that might help them out! Acquiring newsletter subscribers is another way to build up an organic list of people who could later become clients.
Promote, promote, promote
Share your blog posts on your social media! Always promote your content to try and get new eyes on them. If your clients like your article, ask them to share! If your first blog posts very very few views, don't get discouraged. The key is to stay consistent with your blogs (once a week is usually a realistic goal), to keep people coming back to your site for new info once they discover your blog.
Another way to promote your blog and gain visitors is to cross-promote with other businesses. Link to each other's posts (called backlinks) to increase your search rank!
You're ready to get started! Again, the most important part is not how pretty your blog looks; the most important is that you are sharing consistent, high-quality information to your target market!
Streamline your Online Fitness Business.
Start your free 30-day trial of Trainerize.