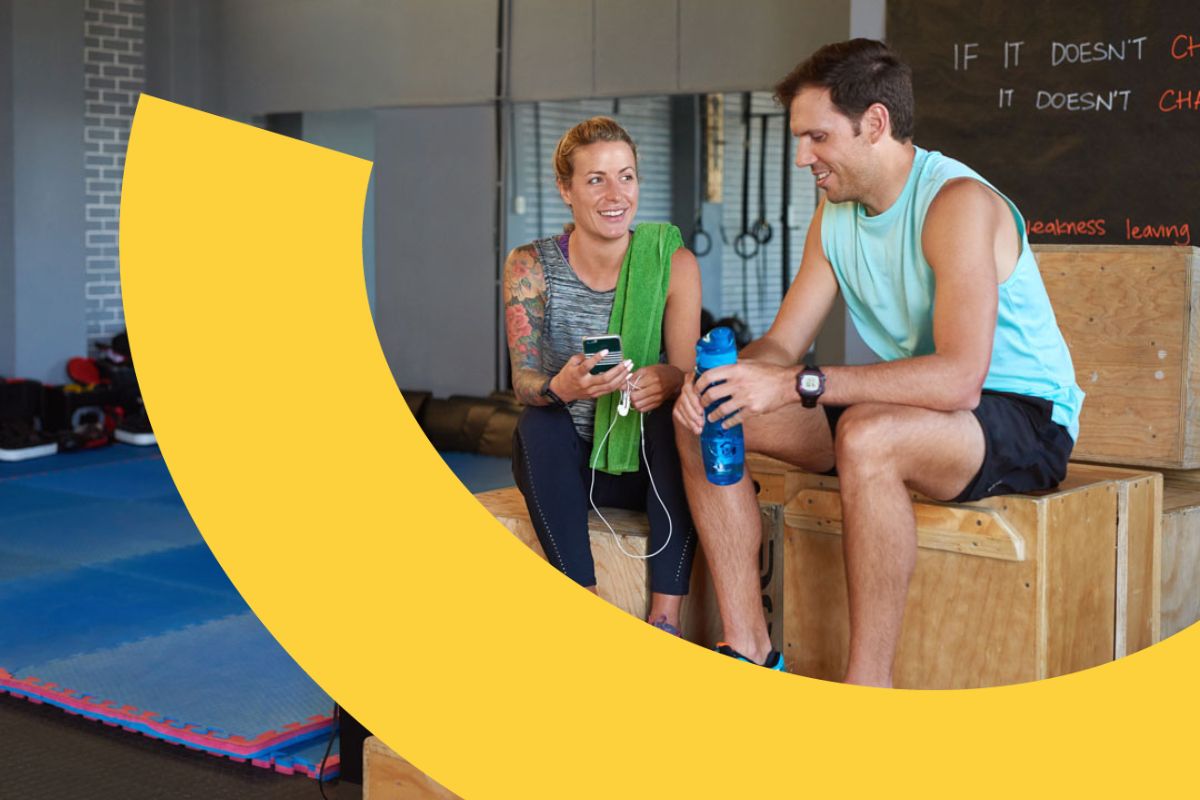 Networking is an increasingly essential component for securing new clients in a modern world. Fitness professionals understand firsthand how technology has transformed the exercise landscape, and Trainerize is the platform of the future. By networking, trainers and fitness studios gain access to new clients and learn ways to provide better service to existing clients; ultimately resulting in a business boost.
The mere mention of 'networking' makes most people either roll their eyes or panic. Don't be afraid! Networking is easier than it sounds and with these three tips, you'll be totally prepared. These techniques will help you develop, promote and scale your business in the digital world.
Get Out and Network
Most people attend networking events to grow their businesses or careers. When you're in an industry that's technically needed by everyone, like fitness, you've got a whole room of potential clients in front of you!
However, the biggest mistake most people make by attending these events is expecting to get clients signed up before they even walk out the door. Fitness studios and trainers are eager to share their services and offers with their new networking circle and hope to have their client roster filled instantly.
But here's the thing – no one likes to be sold to. If, after giving someone your elevator pitch, you ask them if they'd like to come in for an assessment, you'll likely be met with an unhappy look.
The way networking can really help you grow your business is by allowing you to develop long-term relationships. Take time to get to know the men and women in the room, what they have to offer as well, and how you can help them. Approach these meetings from a place of service. As you continue to show up week after week, provide value, and be your awesome self, when one of your new business contacts encounters someone who could benefit from your services, you'll be the first person they think of. And you never know – maybe your contacts aren't ready for your services now, but they may be later down the road.
Build Strategic Partnerships
Networking also gives you the opportunity to connect with complementary service providers. As fitness professionals, it's in our best interest to build relationships with physical therapists, chiropractors, acupuncturists, massage therapists, and even life coaches, therapists, and dentists!
Establish yourself as an expert in your industry and look for people who can help you serve your clients better. Making friends with a rockstar physical therapist will prove to be beneficial if a client injures themselves. By giving them a reliable referral, you'll become even more awesome in your client's eyes, and you'll have them back in action more quickly.
Similarly, as your clients learn more about you and your expertise, they'll be more likely to send referrals your way. It's a two-way street!
Out-of-the-Box Networking Ideas
Look for tradeshows and meet ups in your local area that are tailored to your specific industry or in complementary industries. For example, if you're a trainer that specializes in bridal fitness, a wedding fair would be a great place to connect with your target audience.
If you coach runners, get out there and be active in the running community! Attend some group runs held by your local running store, cheer runners on at races, and learn about the influencers. Runners talk a lot, and if they find something that will help them improve their performance, they'll be all over it!
You can also find local interest groups through popular sites like Meetup. At the very least, you'll get to try some new activities and make some new friends. And you never know – you might even get a new client or two out of it!
Networking can seem daunting, especially if you're uncomfortable in large groups or don't enjoy small talk. But if you approach these events from a place of service and remember why you're doing them – because somebody out there needs what you have to offer – the process will be much more rewarding.
Find out why 60,000 fitness professionals are using Trainerize together with MindBody.
Take your Fitness Business to the next level.
Start your free 30-day trial of Trainerize.