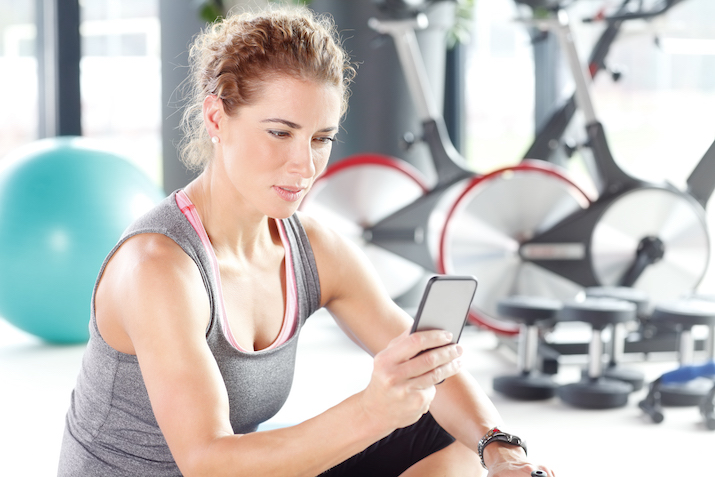 We all know that even the thought of video-taping yourself performing and explaining each and every single exercise you use with clients is quite intimidating. This could be quite the process, because as trainers we all know the wide array of exercises we use with clients based on their program goals and skill level. Many trainers get overwhelmed by this idea, causing them to put their online training program on the back burner, because they think they don't have enough time to film all of those exercises right now.
What's my advice? Just start slow!
You should still be going ahead with building your online training business–start by choosing a few videos to film each week. In the meantime, you can use the huge variety of videos that are already part of the Trainerize app. I have been training clients online for quite a while now and although I have quite a few of my own videos uploaded to my app, I still use the Trainerize videos as well. Although clients have reported that they like when it is me in the video, they don't really seem to care much, as long as they know how to perform the exercise properly.
Here are 3 Tips on How to Begin Building Your Online Training Exercise Video Library:
1. Create a master list and start with the most common exercises first
Do not think that your video library has to be 100% completed before you start your online training business. I suggest you start by making a master list of all the exercises you use on a regular basis, and start by filming the most common exercises first. This would probably include your basic compound exercises such as squats, deadlifts, push ups, pull ups etc. Then, perhaps choose about 5 exercises to film each week so you don't get overwhelmed. Before you know it you will have a great exercise library featuring yourself.
2. Use the In-App Video Uploader
Trainerize just added a new update that allows you to upload your own videos through the app, which will make uploading your own videos even easier. This could even include quick motivational videos or exercise challenges you want to send out to your clients to keep them working hard. Remember, videos don't have to filmed by a professional videographer and professionally edited; just film them with your smartphone! I find this feature great for when I get a message from a client asking for further explanation on form of an exercise. I can just quickly film a video for them and then upload it from my camera roll. It's much easier than typing out explanations and easier than having to go through the process of uploading to my laptop and then to my Trainerize app.
3. Remember: If you don't want to film personal videos, you don't have to!
This is one thing to remember! There are many clients successfully using Trainerize to train clients without filming personal videos at all. You are still the one creating the programs and communicating with your clients, so they still feel as though you are their trainer, you just aren't in the videos. No big deal 🙂
I hope this helps you get a kickstart on your online training business and helps you begin to build your personal video library (if you choose to).