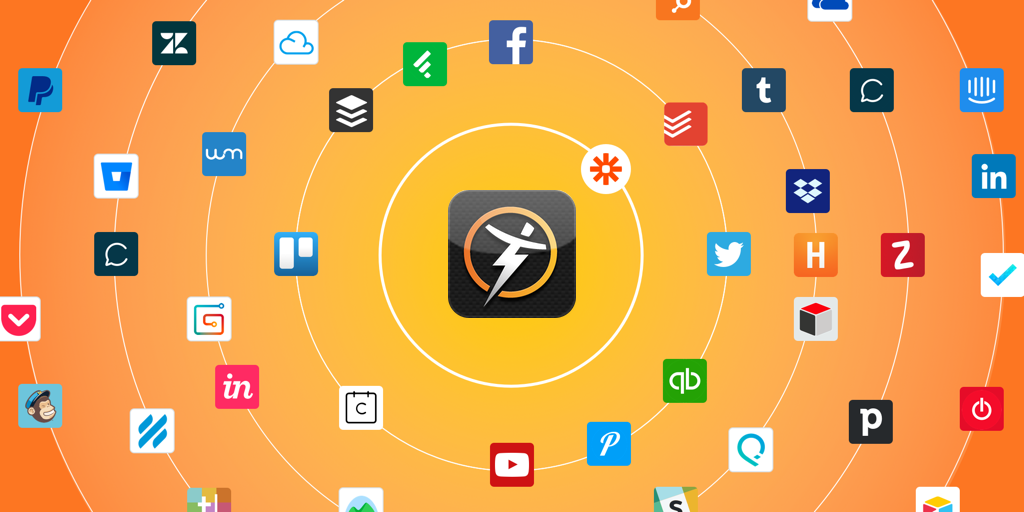 We know that running a successful online personal training business requires many different web tools. In fact, the average business uses between 10 and 16 apps. You have your email app, photo and video editing software, cloud storage center, team communication app, and maybe a CRM along with project management tools, calendars, and various to-do lists. Sometimes, it can be a struggle to get them all working in tandem. That's where Zapier comes in, and now that Trainerize has 1,000 integrations, you can choose your favorite tools and easily connect them with your Trainerize account.
Take Your Productivity to the Next Level
Thanks to our Zapier integration, you can set up your own codeless integrations and build automated workflows called "Zaps" that connect your Trainerize account to 1,000 other apps and tools. Zaps will automatically send information from one tool to another, so you'll spend less time manually transferring data between your business tools and more time training clients, building your brand and business, or focusing on your professional development.
There's a Zap for That
No matter what other apps you use, chances are Trainerize integrates with them via Zapier. Check out some of the most popular integrations that Trainerize trainers already use to boost their productivity A-game.
The New Year is the perfect time to look at the way you run your business—the processes, tools, and workflows you use—and find ways to increase your efficiency and cut down on hassle and headache. Connect your Trainerize account to Zapier today and start using Zaps to hit a new level of productivity and supercharge your online personal training business in 2018.
Experience the power of Trainerize x Zapier.
Start your free 30-day trial today.