Introduce your members to your digital offerings and get the word out about your brand new services. The possibilities for promotion are almost limitless.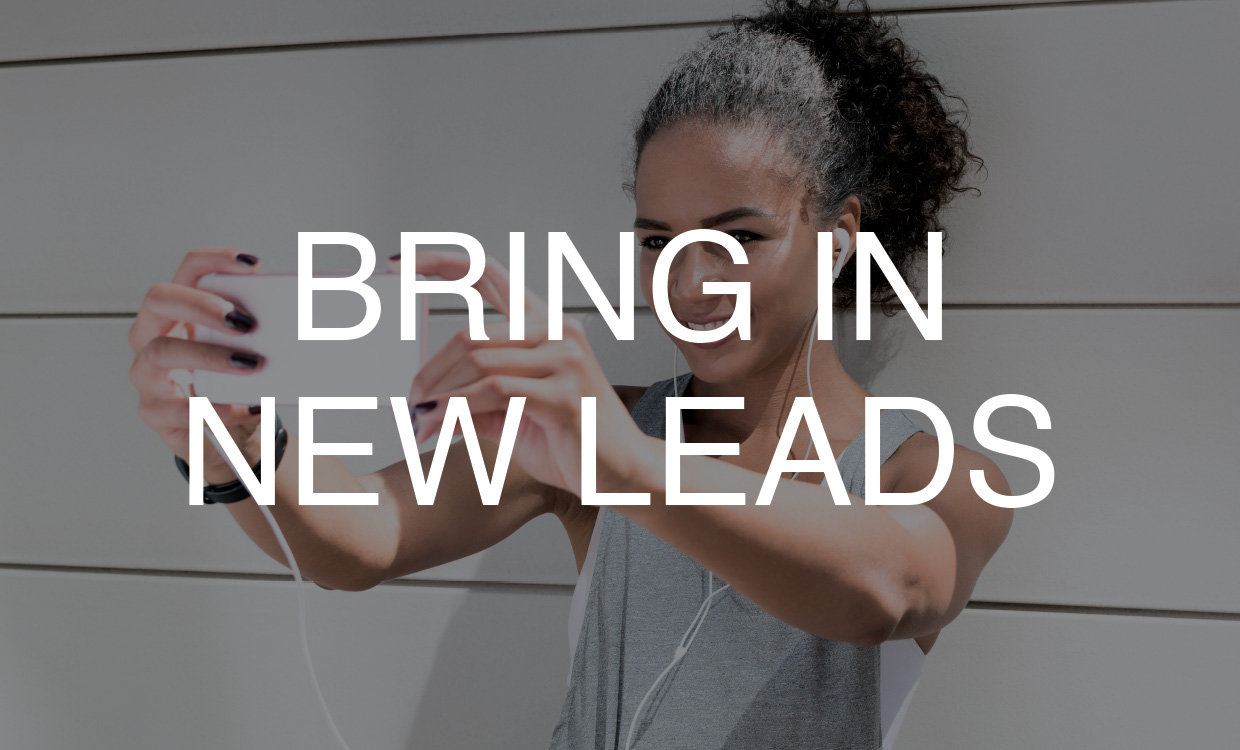 For inspiration, check out our guide to the top 5 easy ways to incorporate mobile fitness technology in your fitness club.
Leverage email marketing campaigns
Create a welcome email to send to new members that highlights your digital offerings, or to promote the new offerings to your existing members. You can also create small email inserts to include in existing emails you usually send to members, like newsletters, facility improvement updates, or holiday promos.
Here are some ways to incorporate your new offerings into your current email marketing campaigns: 
Launch email
Invite existing members to discover your new digital offerings

Invite leads to come and explore your club's new digital offerings
Promotions emails
Highlight digital offerings when you market promotions to your members
Email inserts
Promote your digital offerings by highlighting the services in your email
You can also create workflows that target members who either ended their in-person training services or who declined to purchase them. For these campaigns, make sure to highlight the affordability of your digital offerings.
Market to members using the app
If you've offered access to the Trainerize App free to all members, you can also use the app as a marketing channel and an easy way to communicate special offers or information to your current members. Use the app to send members messages promoting your online offerings or ongoing promotions.
Learn more about using auto messages to connect with members using the app. 
[VIDEO] Setting Up Auto Messages in Trainerize 
Bring in new leads
To continuously sell your digital offerings, you'll need a steady stream of leads. 
There are many ways to find and convert new leads, and the tactics and campaigns you use will be up to you and your marketing team. However, to help you get a head start, we've put together some videos on the top ways other successful clubs have promoted their products and acquired new leads.
Keep track of all your new leads and add them straight into Trainerize by using our Zapier add-on.
[VIDEO] Getting Started with Zapier and Trainerize
Offer self-serve ways to purchase
Keep your sales high by setting up a self-serve model for the purchase of digital offerings at your club. Many members or potential customers shy away from the purchase of in-person services because they are intimidated by or want to avoid the experience of dealing directly with a sales associate or trainer. 
By using Trainerize features like Trainerize Pay and Trainerize.me, you allow all members and potential clients to find and purchase your digital offerings at their own leisure without any pressure or face-to-face sales pitches. This also alleviates the demand on your club's staff and resources and creates a more passive source of revenue. 
Learn more about Trainerize Pay and Trainerize.me:
[VIDEO] Getting Started with Trainerize Pay
[VIDEO] Promote Your Business with Trainerize.me
Upsell your digital offerings
Because of how complementary your new online options are to your current range of offering, make sure your sales team and trainers are positioning them as the perfect add-on to a member's purchase of in-person services.
Whether packaged as hybrid training or enhanced in-person training, there are many ways for your team to positioning your digital offerings as something that will improve your members' experience and enhance their chances of achieving their fitness goals.
Remember that your digital offers can also be positioned as an upsell to a basic membership.
Create a sales incentive program
To inspire your team members to promote your online offerings as frequently and passionately as possible, consider implementing a sales incentive program that rewards your sales or training staff for selling digital offerings.