Now's the time to take your digital offerings public. Follow the checklist steps below to market and sell your products to current and new members.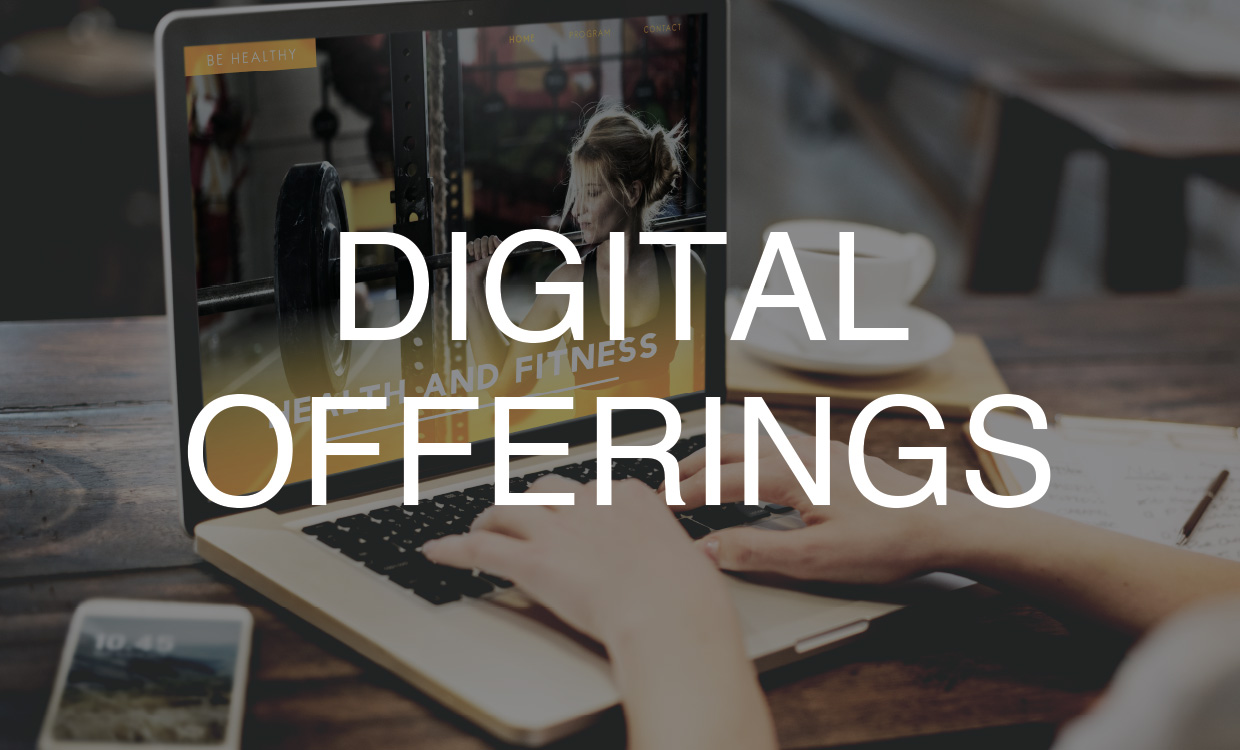 Announce your new digital offerings to members
Introduce your members to your digital offerings and start promoting them in all your marketing and sales processes. What this looks like will depend on your current marketing efforts and how your business handles both offline and online promotion.
In the following steps, we recommend some top tactics you can use to promote your online offerings.
Publish your digital offerings on your website
Promote your digital training offerings on your website the same way as you do with your other products. Make sure to update your pricing page as well as your packages and add-ons pages based on the offerings you want to sell.
Consider creating a special page on your website when you detail how the digital offerings work and offer more information about them.
Promote your digital offerings inside your club
Create offline banners, posters, brochures or handouts to promote your digital training offerings inside your club's various locations. You can display these around your club in key areas (locker rooms, front desk, lobby, news board).
Have members inquire at the front desk about your digital offerings or email/text a particular number to request more information.
Make digital offerings part of your existing sales collateral
Include handouts and brochures highlighting your new digital offerings in your existing collateral and have your team ready to talk about and promote your digital offerings whenever they talk about your products. 
Create a sales conversation model where your staff talks about digital training offerings when promoting packages to members.