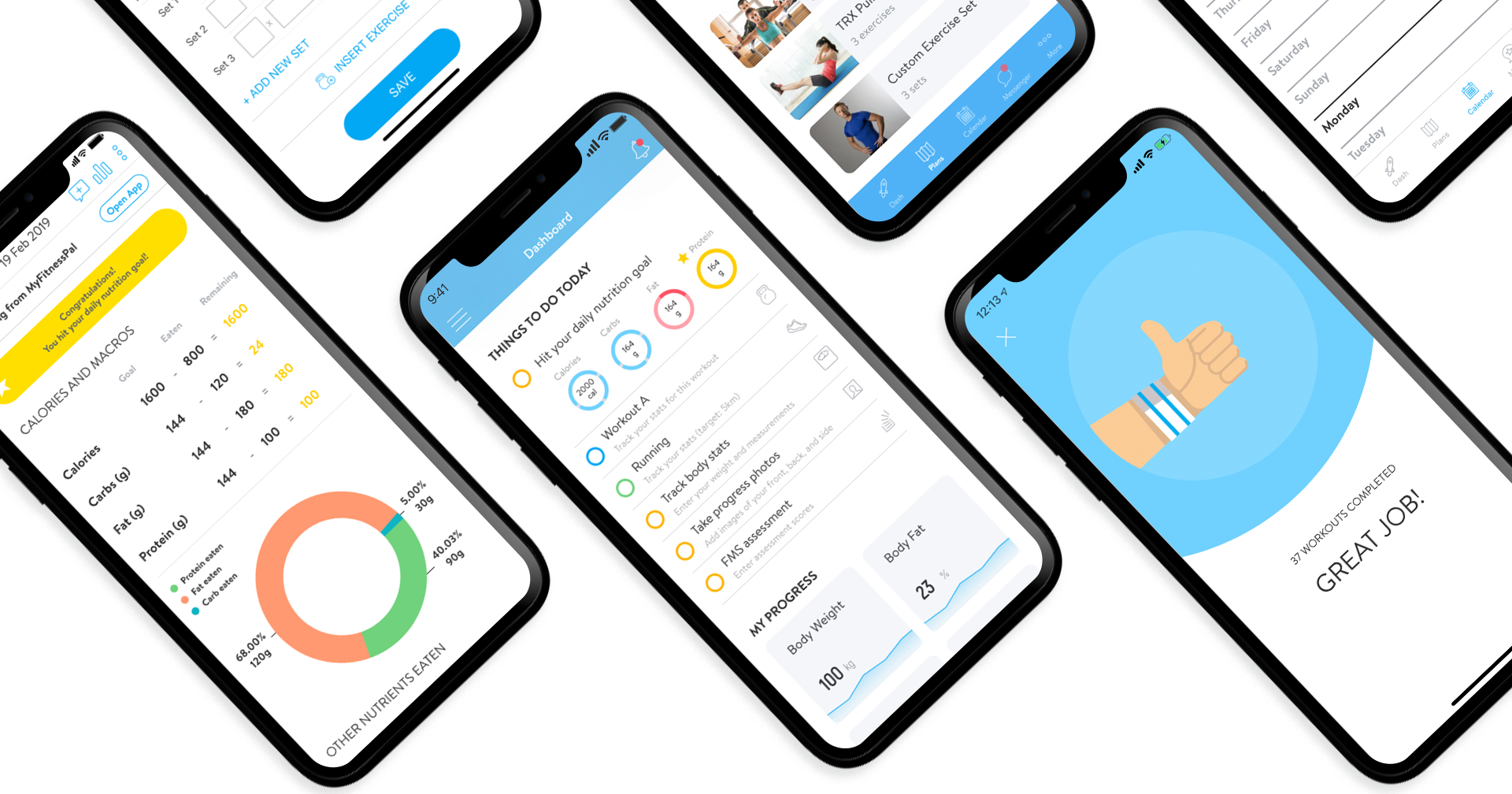 Motivate clients like never before. 
Introducing Trainerize 6.
Today we're beyond excited to introduce Trainerize 6—the all-new version of Trainerize that will completely transform the way you motivate, engage, and train your clients.
It's taken us a while to get here, but after more than 12 months of work and tons of feedback from you—our fantastic community of fitness professionals—you're about to get your hands on our most powerful app ever.
Trainerize 6 has a new look and feel, comes fully-loaded with even more features to help you drive client success, and is built from the ground up for speed and stability. (It also lays the groundwork for plenty more amazing upgrades to come!)
Discover a new way to motivate clients with video messages, a more visual way to track goals, streamlined workout tracking, new achievement badges, progress tracking and so much more! And we're not just talking about the mobile app—you'll find many of these new features mirrored in the web app too! Plus if you're on Android, you'll absolutely love the experience that Trainerize 6 delivers. It's truly amazing (and it's not just us saying this, but all our beta testers who've already experienced it first-hand!)
Explore the Trainerize 6 app today, and see what's new, what's improved, and what's going to help you take your online training to the next level.
Are you ready to experience the all-new Trainerize?