We're happy to announce that our latest update is now live! We've listened to your feedback and had some exciting features added to Trainerize that contribute to overall customer experience and most importantly, simplify trainers' work!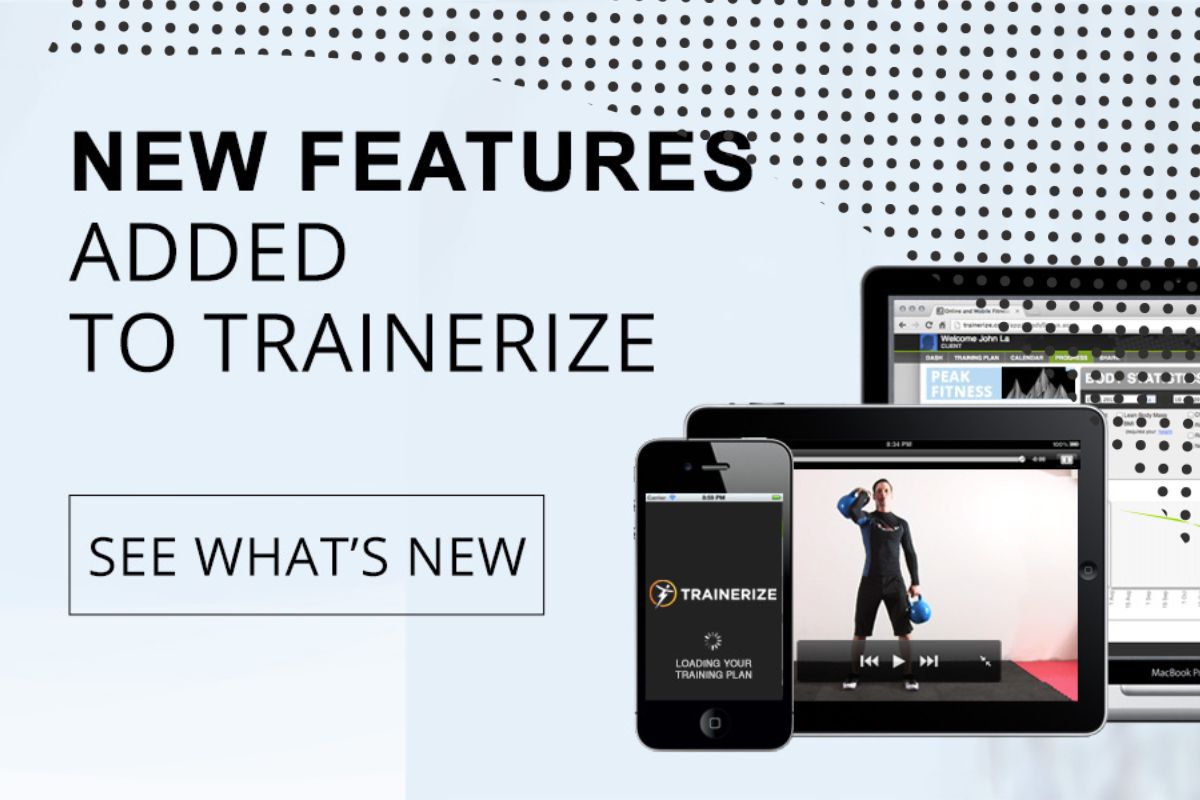 Setup password reminders
When trainers add new clients in Trainerize, these will receive a welcome mailer to set up their accounts. If they fail to do so from the first day, clients will receive two additional setup passwords reminder email notifications on the 2nd & 7th days. This way you don't have to remind them to set up their accounts and you can start training them sooner!
Better in-app mobile download banners
We worked on making it as simple as possible for clients to download the Trainerize mobile app. Download app buttons for iOS and Android devices are available in the Welcome mailer and also inside the status bar by clicking on "Get Mobile App" links. This will give clients the option to email the link to their phones, so they can start following their training plan and communicate with trainers right away!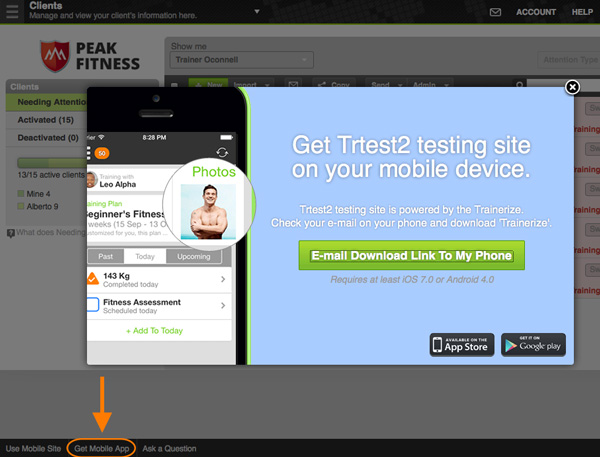 Alternative workflow for retrieving setup link
When you add a new client, you can set them up right away by copying and pasting the "Initial setup link" in a new browser window or tab.  This would take you through the setup process as if your client had clicked on the welcome mail. So you can instantly set up clients that are sitting right beside you.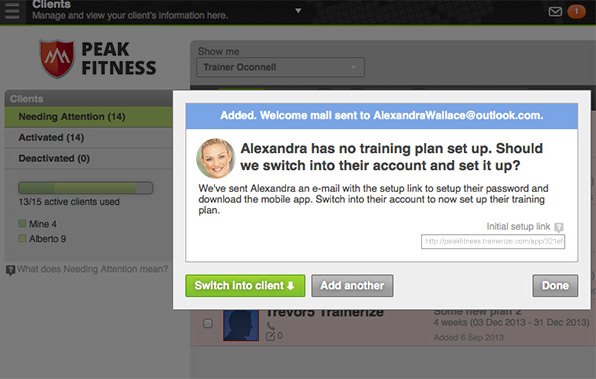 Bug fixes and performance updates
Version 6.2.1  also includes various performance improvements such as data accuracy fixes for bad connection on saving body stats and workouts on the mobile app.
Take your Fitness Business to the next level.
Start your free 30-day trial of Trainerize.