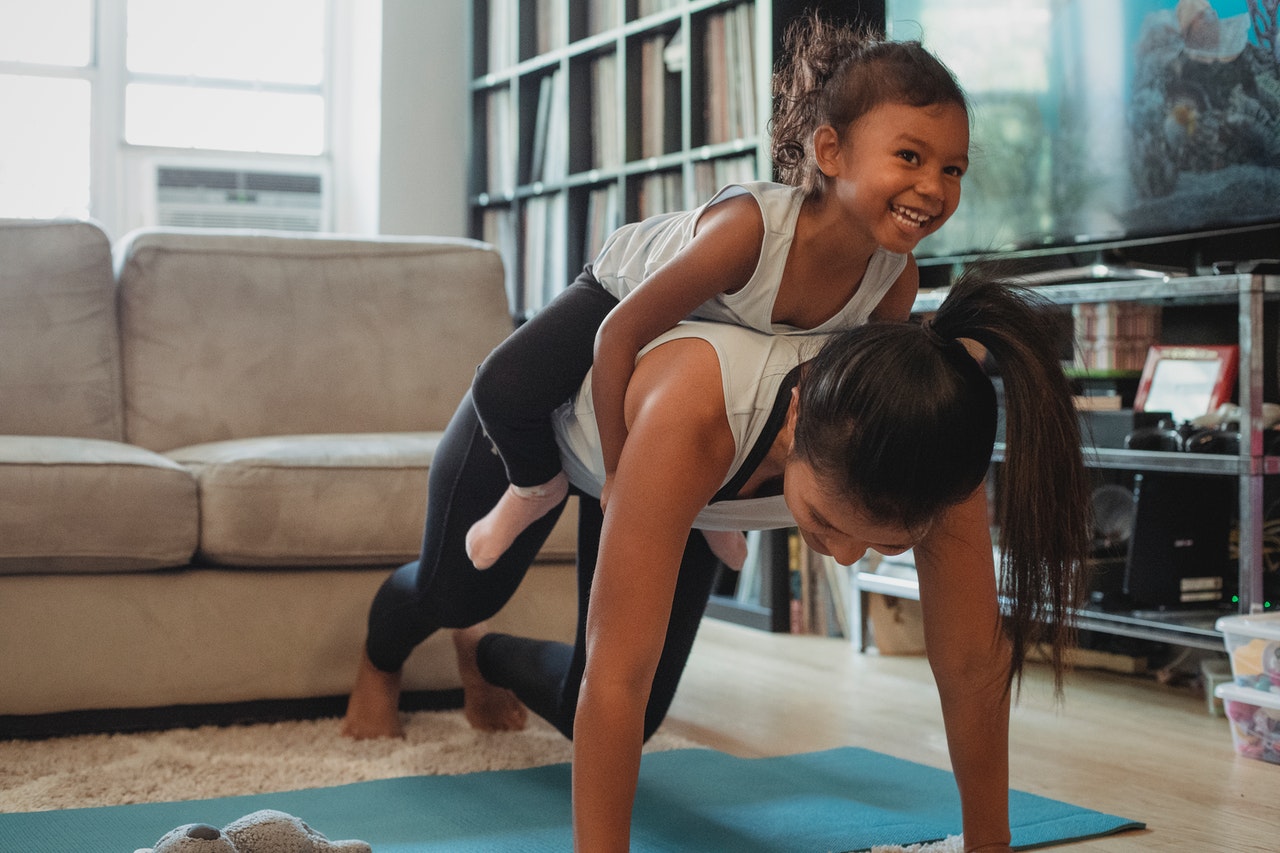 October may be Mental Health Month, but January is often one of the most difficult months of the year for many people around the world, especially in cold climates. As a business that prioritizes health and wellness, we consider mental health a hugely important element of both healthcare and self care.
The Trainerize Wellness Task Force
When we launched our Wellness Task Force (alongside our ECO and JEDI Task Forces) at Trainerize, it was to live our value of our team members acting as "owners" of the organization—empowering our team to move our company forward. #owners Namely, moving us forward in terms of health, sustainability, and equity. This story is an example of just that.
Product Education Specialist and Wellness Task Force Chair Tiffani Bassi also works as a personal trainer through her business, Train with Tiff, powered by Trainerize (of course!).
When one of her clients said he was running a fundraiser for a mental health association, she took notice! Her client, John Luke Kieper, was previously a contestant on Big Brother, and as a result, was asked by Z Promotions to take part in their 15th Fight Night event—where he'd be boxing against another celebrity. Once he agreed to the fight, John Luke turned to Tiffani to support his training journey in preparation for the fight!
Since John Luke travels a lot, Tiffani used a hybrid training model. Through Trainerize, she helped him with strength and endurance. Meanwhile, his boxing coach worked with him on his fighting technique.
Funding Mental Health Services
To up the ante for the match, John Luke decided to use the event to fundraise for a charity. He chose an organization that is personally important to him—the Canadian Mental Health Association (CMHA).
"It's okay not to be okay. Mental health can affect anyone at any time, no matter what your circumstances are. Now feels more important than ever to talk about mental health, especially with how the COVID-19 pandemic is affecting us all," says John Luke.
Unfortunately, since John Luke launched his fundraiser, the Omicron wave of COVID-19 has surged, resulting in a cancellation of the boxing match. But John Luke's fundraiser continues—and we still want to support!
The Wellness Task Force is excited to allocate its annual charitable wellness budget of $2500 to support John Luke's fundraiser! The CMHA work tirelessly to provide mental health support to those who need it, and advocate tirelessly for mental health care—including fighting to make conversion therapy illegal, which was announced on January 7 by Prime Minister Justin Trudeau.
Using Healthy Habits to Combat Mental Health Struggles
We take mental health very seriously—if you need help or counselling, please visit cmha.ca. If you are considering suicide, we urge you to call 1-833-456-4566 toll free 24/7 or visit www.crisisservicescanada.ca. You can also research organizations in your own country or region who can help.
As John Luke mentioned, many of us are struggling with our mental health. Maybe you're feeling melancholy or burning out as we continue to weather this pandemic. Please consider implementing some mindful workouts and healthy habits as a coping mechanism for yourself, your loved ones, and your clients!
Manage the winter slump with these ideas:
Stretching to let go of tension

Take up a relaxation practice whether it's a guided meditation for sleep or morning meditation or daily journaling

Practice gratitude everyday – there is always something to be thankful for! 

Yoga for stress release 

Daily outdoor walk during lunch breaks for a midday break and fresh air 

Catch up on sleep by sleeping in later and going to bed earlier

Don't check any work-related messages or emails over the weekend

Digital detox for 24 hours (no social media, no screens) or on a daily basis put your phone away after 9 pm

Check-in with someone you love (phone call, Facetime, in person)
DONATE TODAY: If you'd like to contribute to John Luke's fundraiser and support the CMHA, you can donate here.