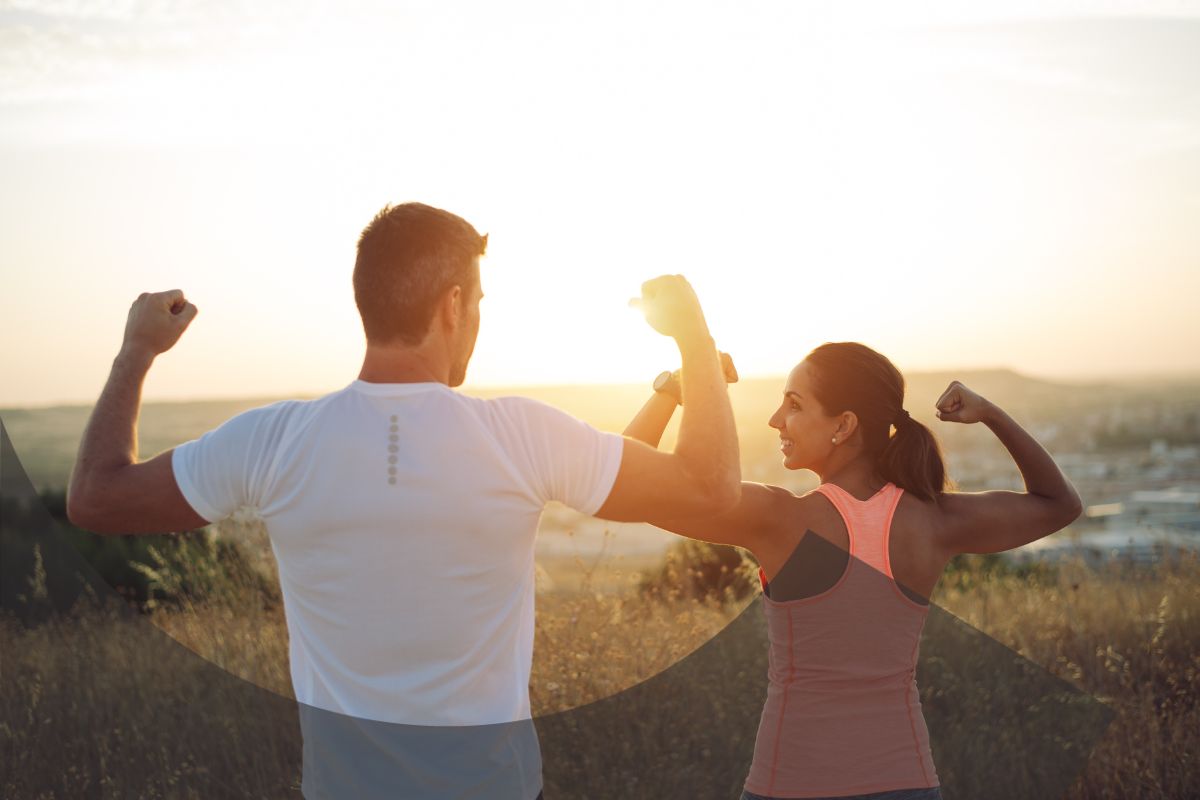 Are you having trouble selling online training packages heading into the summer months? With kids out of school, patios open, and beaches calling, many people spend parts of the summer months on vacation and (sadly) workouts get put on the back burner. This is an unfortunately common occurrence, but who says clients can't enjoy all the fun of summer while keeping their fitness and nutrition in check? Healthy balance, right!?
If you want to sell to people who may be taking some time off over the summer months, you have to market directly to them and create programs that speak to them specifically. This could be a large demographic group that includes many different types of people, so it's important to provide a few options by designing a few customized summer programs.
Top Tips for Creating Customized Summer Programs (and Selling More Online Training This Summer)
1. Think About the Different Demographics You Want to Target
Don't try to target every type of person with one program. You won't be successful in selling and marketing this program. Instead, choose 2 or 3 different audiences you'd like to target and create and market programs specific to their needs and interests.
For example, many people worry about their "beach body" and want to look good in their (sometimes skin-bearing) summer clothes or swimwear while still enjoying all the fun and food summer has to offer. For this type of client, consider creating a "Stay Slim for Summer" program that teaches a client how to effectively exercise from anywhere using just their bodyweight. Add extra value to the program by teaching clients how to eat to reduce bloating before a beach day or how to find a healthy balance between eating clean and enjoying the good food and beverages that summertime brings.
Get creative with your customized summer programs.
What about athletes? If you train athletes you probably know that the summertime is (most often) their "off-season." This is particularly true for high school athletes, so why not create an "Off-Season Training Program for Athletes" and market it to those wanting to improve their speed, agility, and strength over the summer? This could be sport-specific or a more generalized program that you could then up-sell to sport-specific programs. These programs could be marketed to the athletes themselves (especially on social media—high school kids are all over social media) or to their parents. The key is to create programs that you think may be popular over the summer months and then tailor your marketing efforts to capture the attention of each specific demographic.
2. Make the Programs Time-Specific and Detailed
In my experience, people work better with deadlines and when they know where the finish line is, so you'll want to make your summer programs time-specific. Make sure your clients know they will only have access to your online training app for the specified amount of time.
Programs can be anything from a "7 Days to a Flatter Stomach" plan for people wanting to reduce bloating before a big vacation or pool party, to an "8-Week Summer of GAINZ" training plan for those wanting to take the summer to truly work on their body and build some mega muscle. (FYI, I'm just winging these training plan names, but I kind of like that last one—don't steal it!) This would be a more detailed program including nutrition and workouts geared towards hypertrophy and you would likely market this specifically to men.
No matter what, put in the time and effort and do a great job creating your time-specific programs because anyone who buys these programs could become a long-term online training client. This is also why it's important to pay attention when setting timelines in these time-specific programs as you need to consider when you can try and sell these short-term clients on continuing with your online training after their program ends.
3. Consider Promotional Pricing to Bring in New Clients
There are a number of different ways you can approach pricing with time-specific programs. You can base your pricing decisions on how detailed the programs are, their length, and how much of your time they are going to take up.
Consider though, with customized summer programs, you have the opportunity to use promotional pricing to bring in new clients. If it's just a short program, I would suggest offering it at a discounted rate while letting people know that these rates are for a limited time only. Use this as an opportunity to drum up interest and add some new faces to your roster.
Turn summer program clients into year-round online training clients.
However you choose to set your prices, the key is to make sure the programs are successful, you provide a great service, and the clients really love using Trainerize so that they consider continuing on and purchasing one of your other online training packages.
Remember, these are just some ideas on how you can market your services and potentially bring in some more clients to your online training business this summer. Program ideas are endless! Just stick within your specialty, get creative, and take a few days to create some awesome programs.
Ready to take your online fitness game to the next level?
Start your free 30-day trial of Trainerize today.