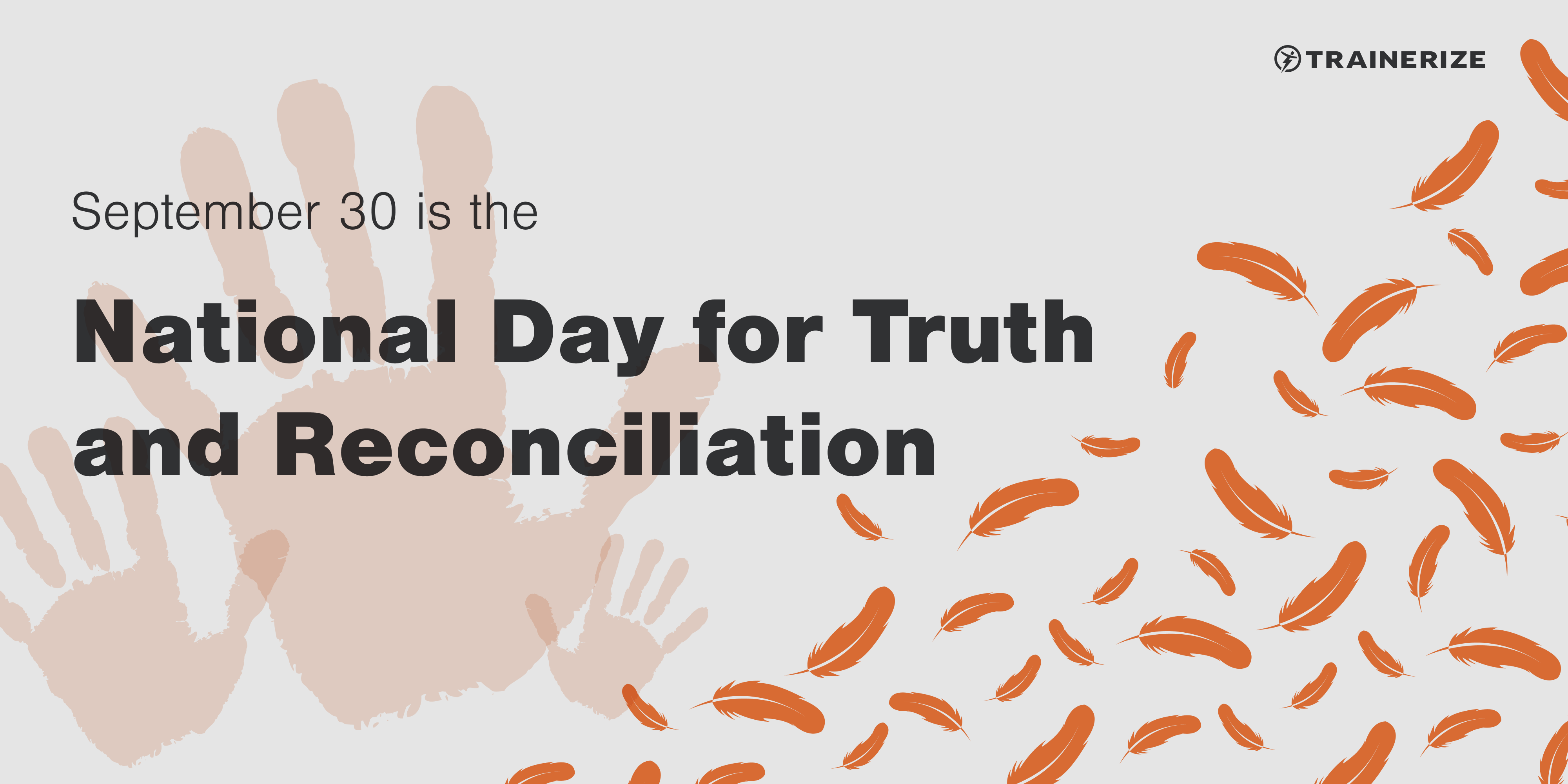 What is the National Day for Truth and Reconciliation?
National Day for Truth and Reconciliation is a federal statutory holiday in Canada created to allow all of us to recognize and commemorate the history, intergenerational harm, and painful legacy that residential schools have caused to Indigenous families and communities.  
National Day for Truth and Reconciliation is a chance to honour all those who have been affected by this injustice—the Survivors, their families, and their communities—and a vital component of the reconciliation process. 
What were residential schools?
Residential schools were a school system set up by the Canadian government and administered by churches with the intention of removing Indigenous children from their cultures and communities and assimilating them into mainstream Canadian society. 
Children were forbidden from acknowledging their heritage or speaking their Indigenous languages and were punished severely if they did. In addition to these cruelties, these children were also subjected to horrific mental, physical, and sexual abuse. 
Residential schools operated in Canada for more than 160 years, between the 1870s and 1990s, and more than 150,000 children passed through them leaving a legacy of trauma and cultural destruction. They are largely considered to be a form of genocide against the Indigenous Peoples of Canada.
Recent investigations and excavations at the sites of former residential schools have revealed the buried remains of more than 800 children, and further sites remain to be investigated.
Why September 30?
September 30 has, for some time now, already been a day dedicated to commemorating the harmful legacy of residential schools and supporting Survivors. Orange Shirt Day, which began in 2013, also falls on September 30—a date selected because of its proximity to the start of the school year and the time when Indigenous children would have been removed from their families and communities.
Orange Shirt Day originates from the experience of Phyllis Webstad from the Stswecem'c Xgat'tem First Nation, who, on her first day at St. Joseph's Residential School in Williams Lake, BC, was stripped of her new orange shirt—a gift from her granny. Watch this video to hear Phyllis' story.
Orange Shirt Day is still active and encourages individuals to wear orange as a sign of solidarity and to recognize and raise awareness about the history and impact of residential schools in Canada. 
How Trainerize will be commemorating the day
As a company, Trainerize will be commemorating this important day by listening to and learning from the stories of Survivors, their families, and their communities; celebrating Indigenous cultures, and acknowledging the long road to reconciliation ahead of us yet.
This will include participating in local events, engaging with the content of Indigenous creators and educators, and petitioning our government for further action.
We are also encouraging team members to wear orange and to use the day to educate others on this important day and topic.
A path to reconciliation and a celebration of Indigenous culture
We understand that reconciliation is not something achieved through a single special day each year, it's something that we all need to work toward each and every day. We also know that beyond the legacy of residential schools, there are many other challenges facing Indigenous Peoples and communities including, but not limited to:

ongoing prejudice and racism

lack of access to key services including clean and safe drinking water for some communities

investigation into and the administration of justice for the many missing and murdered Indigenous women

treaty rights and land protection 
Trainerize will be taking steps to better participate in reconciliation and support the advancement and success of Indigenous Peoples in Canada. This includes:
Educating our team on the importance of Truth and Reconciliation and the ways we can support it

Continuing our commitment to being an equal opportunity employer and to creating a safe and equitable workplace for all

Making donations to key charities and organizations supporting Indigenous Peoples and communities

Incorporating land acknowledgment into our company and marketing activities
Resources to learn more
Articles
Influencers, allies, and community members
Universities, organizations, educators
Government of Canada
Books and reading lists
Video, film, and television
Charities and support groups
Where to buy orange shirts
Strong Nations

(Indigenous-owned and operated online book and gift store)
Cultural centres and places to learn
The National Student Memorial Register




The memorial remembers, honours, and acknowledges those children who died while attending a residential school in Canada. This registry represents the first time the names of children that never returned from the schools are commemorated and made available on a national basis in Canada.

Memorial Guide to The National Student Memorial Register Book




The National Student Memorial Register Book represents yet another starting place on our collective journey of honouring and remembering the children lost to the residential school system.