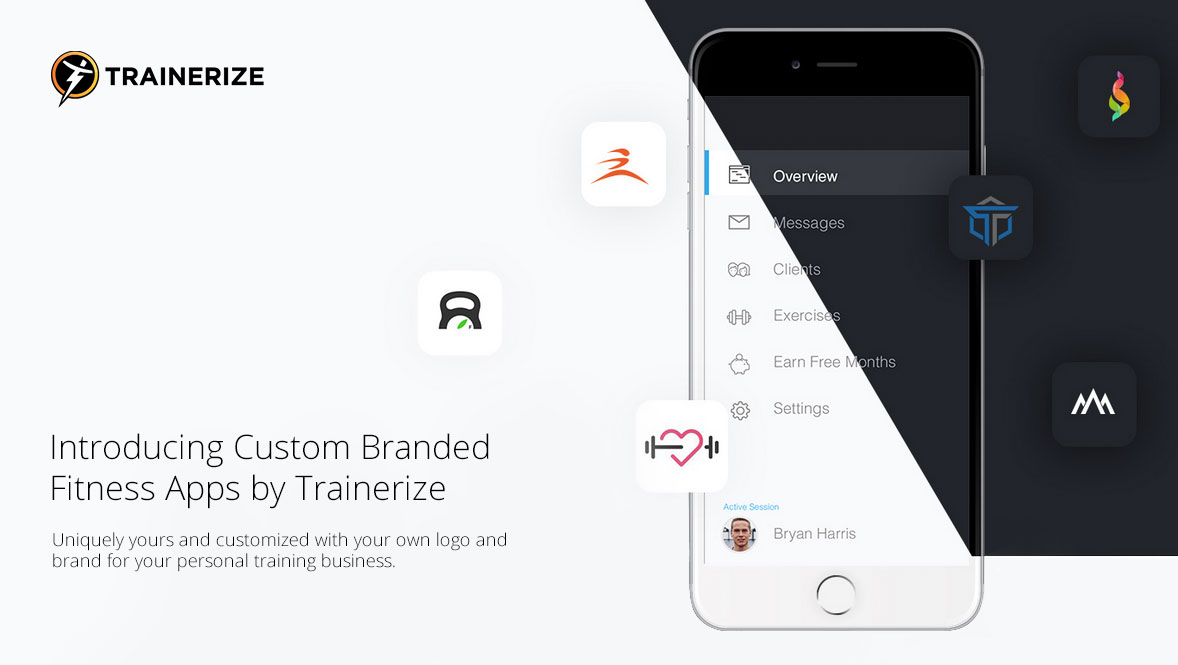 You asked–we delivered. Custom Branded Fitness Apps for your fitness business, powered by Trainerize, are now available.
This new add-on is a cost-effective solution for fitness businesses looking to use Trainerize with their personal training clients, and have a custom mobile app, or for businesses who are looking to expand their personal training services by offering custom online training plans through an app.
The Benefits a Custom Branded Fitness App Will Offer Your Business: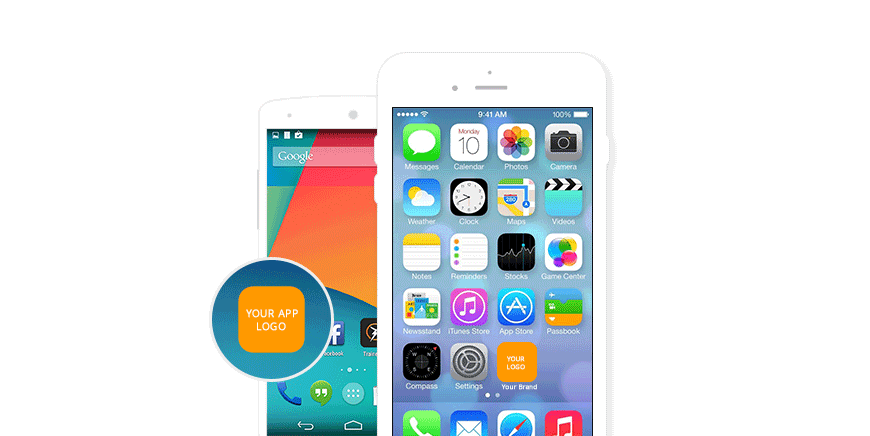 YOUR BRAND NAME ON YOUR OWN APP. You now get to provide a more personalized experience for your customers. Your clients' end user experience is connected to your business–and it will now be carried right through to your custom branded mobile app.
COMPETITIVE ADVANTAGE. You'll now have a leg up on the competition for trainers and businesses who don't offer a branded fitness app.
NEW SALES AND UP-SELLS. Your company having its own professional app will show that you mean business, and make you seem even more established, which should assist in making that next sale.
BRAND AWARENESS. Potential and existing clients now search for your company's name in the different app stores. You may even get discovered by chance! Plus, people like to share their favorite apps with friends, so you get to benefit from some word-of-mouth marketing from your satisfied clients!
SAVE MONEY. It takes a long time, and lot of resources to develop your own custom mobile app–let alone an app for both the iOS and Android platforms. We've gone ahead and done the work for you! We even submit the app to the different app stores for approval. Your potential clients will think that you've developed the app yourselves, rather than used a third-party service.
Just a One-Time Fee for Long-Term Success
You can get your own app now, by signing up to a Trainerize Studio account, and paying a small setup fee. This one-time setup fee includes the creation and launch, as well as on-going updates to your app. And the best part? You get two apps–both an iOS and an Android app!
Start offering a more personalized experience to your fitness clients, and compete with the larger gym chains and studios who offer their own branded app. Differentiate your business from the rest and begin promoting your own training app today!
Businesses get the option to select from 2 types of setup for their apps:
Express Setup – $99 one-time fee (Businesses provide the app icons in the final format)
Guided Setup – $199 one-time fee (Businesses provide their logo, and we handle the creation of the App Store icons)
Inside Trainerize accounts, Custom Branded Fitness Apps will be visible in the Add-ons menu, in a new section called "Business Apps."
Don't wait! Get your Custom Branded Fitness App now!