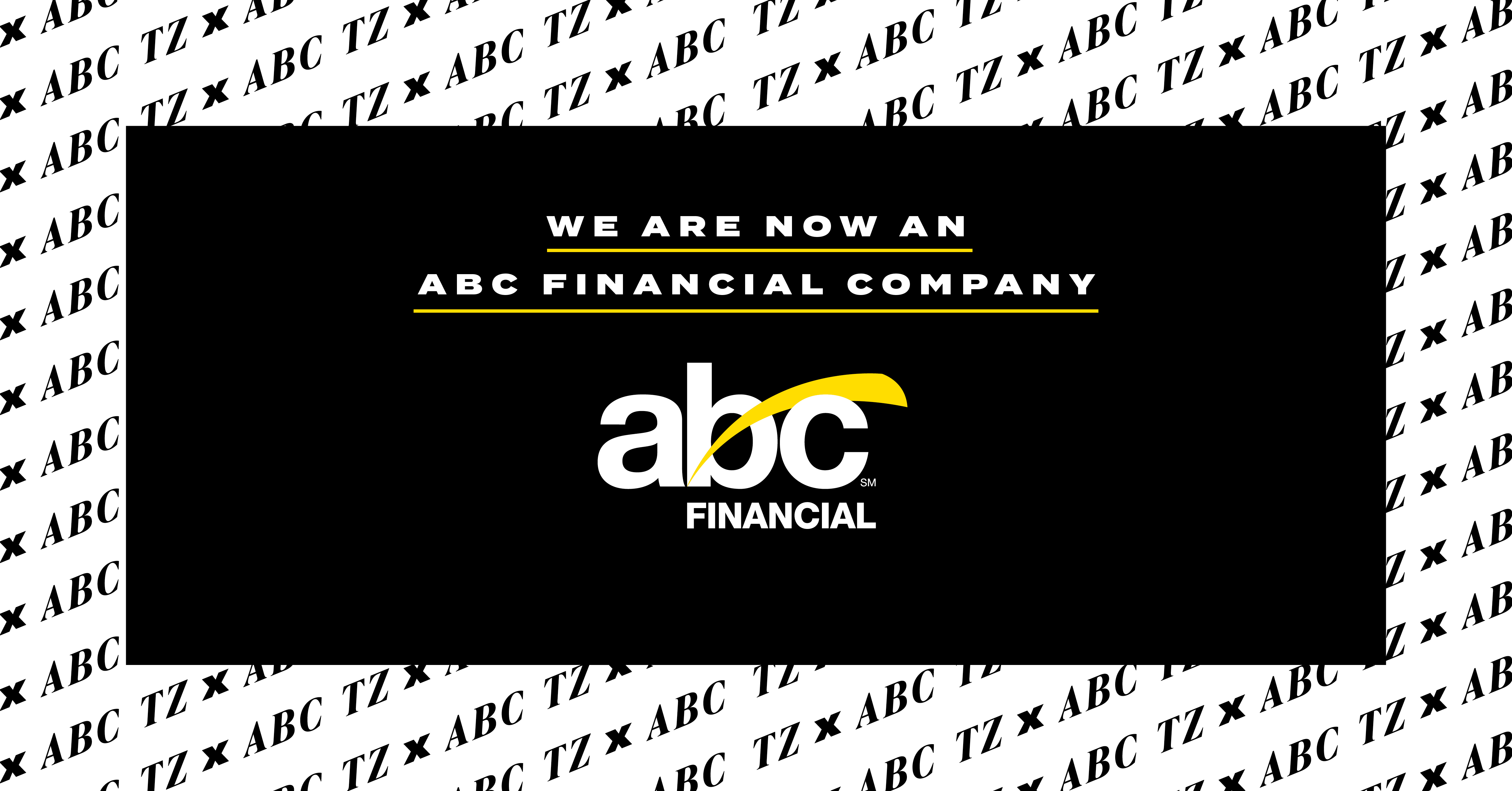 As you may have seen from our earlier press announcement, today marks an especially exciting day for Trainerize—one that we are so thrilled to share it with all of you! It's a day that speaks about our incredible journey as a company over the past 12 years, our growth, values, and our vision for the future.
Today we can officially announce that Trainerize is now an ABC Financial company!
This is a momentous occasion for both of our companies and we can't wait to redefine what a total fitness experience can be, for both clients and gym members alike. Together, we will create an even bigger vision of the future of fitness. With our company missions aligned and a shared MO of "Book, buy, and train" we're going to big things!
Trainerize will continue to provide the services you know and trust, and we want to empower coaches to be part of a bigger ecosystem and to enjoy the stability and the perks that come with this new match-up!
The Trainerize journey
Since its inception, Trainerize has been on a mission to make fitness accessible. For us, accessibility means anyone who wants to build a healthier lifestyle can access a personal trainer who's right for them from anywhere in the world, instantly gaining access to expertise, support, motivation, and encouragement. We've been pushing forward on this mission for years, making huge strides, but this year in particular, we've made even bigger moves, supporting the industry in a massive global shift.
Since 2019, the Trainerize leadership team has been on a journey to find the best ideal partner to help fuel our continued growth. Initially, we spent a lot of time brainstorming, conceptualizing, and manifesting what we needed in a partner—establishing what it would take to accelerate our goals and achieve our ideal vision for our future growth.
We knew what we wanted to achieve in the coming years, so we set off looking for a partner to join us on that journey. We explored multiple options—from Tier 1 venture capital and private equity firms to large companies in the industry where we saw potential for alignment with our vision. We had lots of conversations and lots of offers and we had to say no multiple times because none of them felt quite right… until we talked to the ABC team.
Why ABC is the one
After more meetings than we could count, we knew that we needed a partner that shared our values as a company and our love for personal trainers. We needed them to understand how important it is to have real human relationships powering client engagement.
We wanted to work with a company who, like us, believed in a world where fitness is part of daily life—a total 360° experience that has consumer fitness and wellness at its core and is delivered through a single app that is part of an open ecosystem.
From the very beginning, everything with ABC Financial felt so in sync.
ABC met all our criteria and then actually exceeded our expectations by demonstrating to us how we can achieve our bigger vision together.
"The future of fitness is an experience that expands beyond the gym. It's trainers and fitness operators bringing together exercise, nutrition, wellness, and health to create a total fitness experience, personalized and powered by technology, wearable data, and app integrations. 
As people discover new ways to consume health and fitness content, we are enabling trainers and fitness clubs to bring these experiences to life. 
"To say this is an exciting time for the industry would be an understatement and I'm thrilled that Trainerize and ABC will work together to guide the industry forward and shape the future of fitness." – Sharad Mohan, Trainerize CEO
A partnership for future wins
As we continue to strive to make fitness accessible, both through in-person and virtual experiences, this partnership will uncover and support new opportunities for trainers and clubs alike. As fitness enthusiasts discover new ways to access health and fitness content through digital tools, we are proud to enable trainers and fitness operators to offer the best possible experiences to their clients and members.
We're passionate about bringing together exercise, nutrition, and health to create the total fitness experience: personalized for individuals, powered by technology, informed by data, and delivered by wearables and app integrations.
Together with the ABC team, we have the opportunity to positively influence the lives of over 25 million members and expand our digital fitness platform for our 150,000 coaches.
What does this mean for you?
Trainerize powered by ABC will continue to be the leading all-in-one platform you love. We will continue to empower fitness professionals to do their best work and will continue to support clients in achieving their fitness goals.
But we'll also be looking ahead at news ways to level up and continue pushing the limits of what's on the market, what's been done before, and what's never been dreamed of. You can expect to see Trainerize grow in leaps and bounds over the months and years to come.
We're especially excited to leverage the strengths of both Trainerize and ABC to build better solutions for training—creating a winning future for personal training software!
For Personal trainers
We've always put client engagement first and that isn't about to change. It matters to us and it matters to you. But now that we're backed up by ABC, you and your clients will not only enjoy the best possible training app experience you'll also be getting a seamless payment experience.

Combining our areas of expertise, Trainerize and ABC will work together to deliver new solutions that help you sell your services and get clients hooked up with the program or training content they need. 
We will continue to build out the app, releasing new and more powerful features just as we've always done before, sticking to our belief that we can make Trainerize the ultimate app to engage your clients through a total fitness experience.
Gyms, studios, and clubs
Member engagement will reach whole new levels with ABC on our side—not only can engagement go beyond the gym, allowing members to enjoy a connected, community-driven fitness journey, but there's huge revenue potential to transform the robust membership management options that will come with ABC.
For all existing Trainerize users:

Your current billing and membership structures will remain the same.
Your Trainerize contacts will remain the same.
For Studio or Enterprise Trainerize users: you can discover the ABC integration from your "Add-ons" section on the web app.
If you use another member management software, that integration will continue to be supported through Trainerize.
For more information about the acquisition or ABC Financial, feel free to check out our official press announcement. If you have any questions, feel free to contact customer support or get in touch via help.trainerize.com.