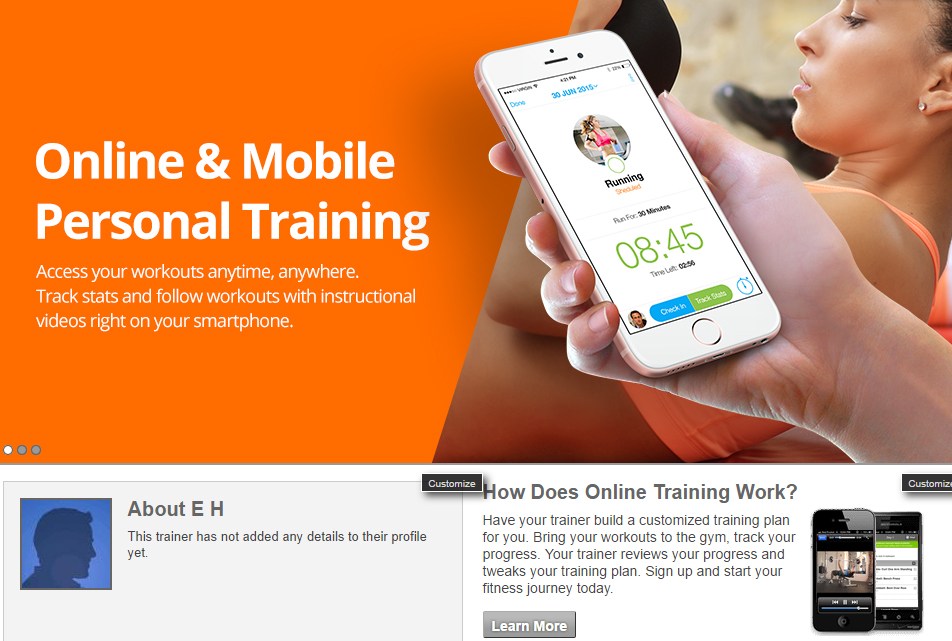 When we receive a Trainerize review, it's usually from a personal trainer.
Well, Elizaveta Hesketh, after trying out the app from both sides, was interested in doing a review from the client's perspective. On her site, Box Roundup, she regularly does consumer product reviews for health, fitness, and beauty products, and even products for kids.
In her article, she claims she needs a better way to get motivated to get fit, but one that is also affordable.
"I need to find a way for me to stay motivated by practicing a routine of exercises where I am staying accountable with my progress, and where I can track the results with visuals, have someone to monitor my progress, and guide me through the process of getting more fit, losing weight, and staying healthy with what I eat, how I exercise, and what plan I am following in terms of exercising. A Hollywood personal trainer, perhaps?
I think there is now a much more effective, and reasonable solution for busy people, and for regular sports trainers. While I would appreciate having 5 hour personal training sessions, having a personal nutritionist designing my menus every day, nobody can afford this!"
How do you Run a Personal Trainer Business or Stay Motivated Exercising? Use Trainerize to Help you
"I have found a software platform called Trainerize that is used by coaches and fitness instructors to help them manage clients, design workouts, suggest meal plans, monitor progress of the clients, and overall provide cost-friendly solutions for their private clients that will allow the clients to receive personalized training regimens, tips along the way to help reduce costs for personal coaching, and allow clients to be more self-managed. This service can be used as an add-on for progress monitoring and reports if clients are only seeing the instructor from time to time, or can be used as an exclusive offer allowing fitness instructors and coaches to scale up the business while still being able to provide that personalized service."
Want to see the full article?
Take your Fitness Business to the next level.
Start your free 30-day trial of Trainerize.