Freestyling workouts, brand new exercise videos, and the option to refer new Trainers has us blazing into Summer!
We've just launched a new version of the Trainerize app, and we're excited to share the new features with you! We've been listening to your feedback, and these updates intend to make the app even more convenient for you. The whole point of Trainerize is to make your work as a personal trainer easier, and we are dedicated to creating a seamless online personal training experience for you.
New Features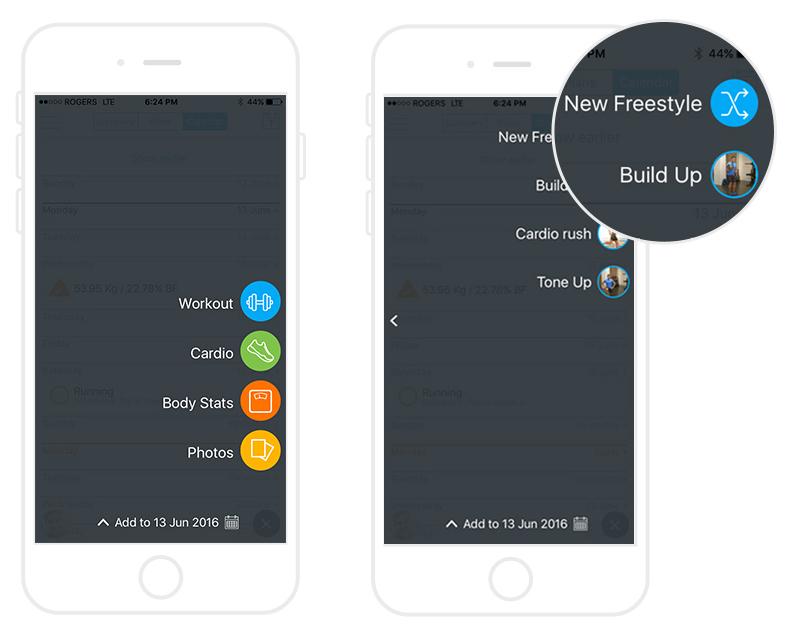 FREESTYLE WORKOUT BUILDER. Many of you have been asking for a way to build workouts on the spot with the mobile app. Sometimes you don't have time to pre-plan the workouts for your one-on-one clients, and want to build the workout while you are training them. This is what the Freestyle Workout Builder allows you to do. Or maybe your clients want to build their own workout on the fly, and track it in the app. Now they can freestyle with Trainerize! It's as simple as can be, too–just add a new workout as you normally would, and select "New Freestyle".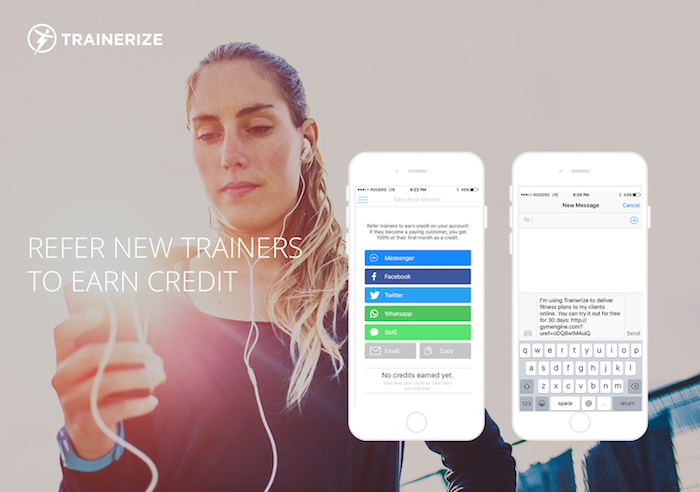 REFER NEW TRAINERS TO EARN CREDIT. We've had several requests about implementing a referral program, so it has been our radar for a while. With the latest update, Trainers can refer friends to Trainerize to earn credit towards their account. You just send a custom link to register through Facebook, Twitter, Whatsapp, SMS, or email. If that referred trainer subscribes to a paid Trainerize plan, you will earn a credit in the amount equal to the their first monthly fee. More details on the Referral Program can be found here.
NEW EXERCISE VIDEOS. We also just filmed 250 new exercise videos, of which 70 are completely new exercises. The remaining 180 exercises were updated and replaced with new HD quality videos. Some of the videos have already been released, and the rest are slowly rolling out into the Exercise Library over the next few weeks. Check back in a week or two for a fully updated Exercise Library!
Bug Fixes and Improvements
We've made some improvements to make the Trainerize app more stable for you. The new app runs faster when you insert exercises, and we've provided more options when editing a Training Plan–like deleting, re-naming, and duplicating workouts. We've also updated the issue with Facebook sharing, since Facebook recently updated their permission policy.
What's next?
We've got more tricks up our sleeve, and exciting new things are coming this summer. We continue to listen to your feedback, so keep adding and up-voting your suggestions on ideas.trainerize.com, so we can prioritize feature requests.
Prepare For Our Next Update by Making Sure You:
upload a new profile photo.

add a cover photo.

fill up your profile with services offered, certifications and photos.
you won't regret it. 
Get your Freestyle workout on! Sign up now for a 30 day free trial of Trainerize.