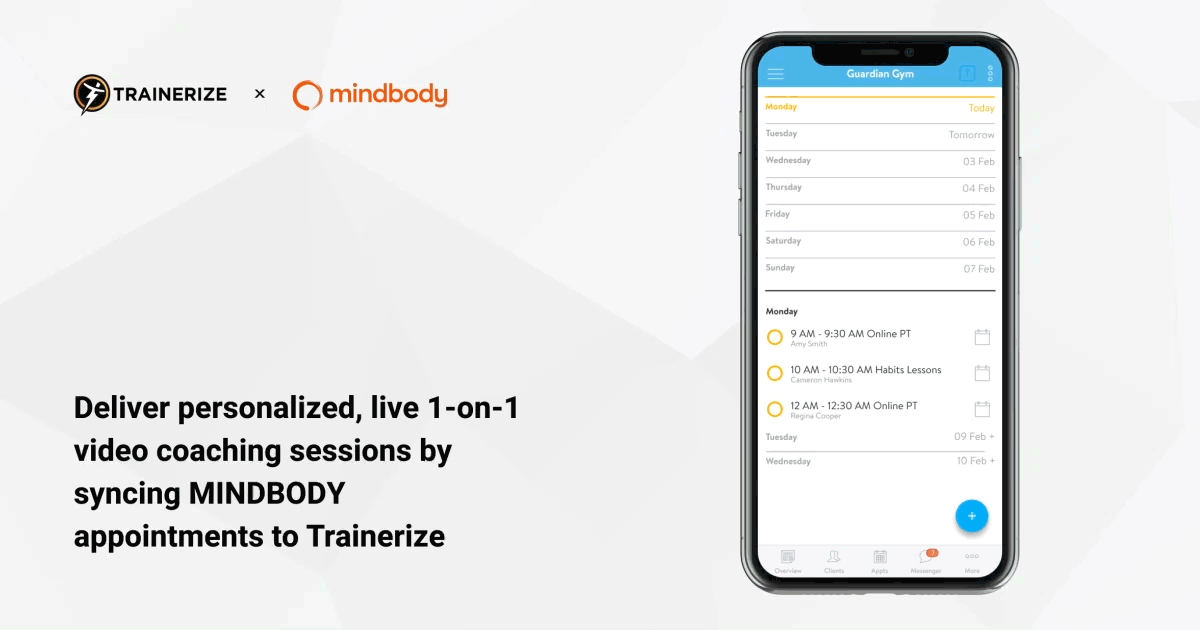 Have you moved your gym or studio online or are you delivering online training services on top of your in-person sessions at your studio?
Well, doing so doesn't mean it's an end to having live, face-to-face connections with your members! Nothing beats having a personalized coaching session and interacting with a coach 1-on-1 live. Plus, we think your members will likely agree!
That's why we've partnered with MINDBODY to make it easier for trainers and members to meet face-to-face in a safe, convenient way. The solution? Through live, virtual 1-on-1 video coaching services!  
MINDBODY appointments now sync to Trainerize
We've made the MINDBODY integration even more powerful by now allowing studios to sync appointments in addition to contracts.
When you sync your MINDBODY appointment types to Trainerize, you can indicate whether you'd like the appointment to be a video call or not. This video call functionality allows you to connect with clients 1-on-1 for a personalized session—live!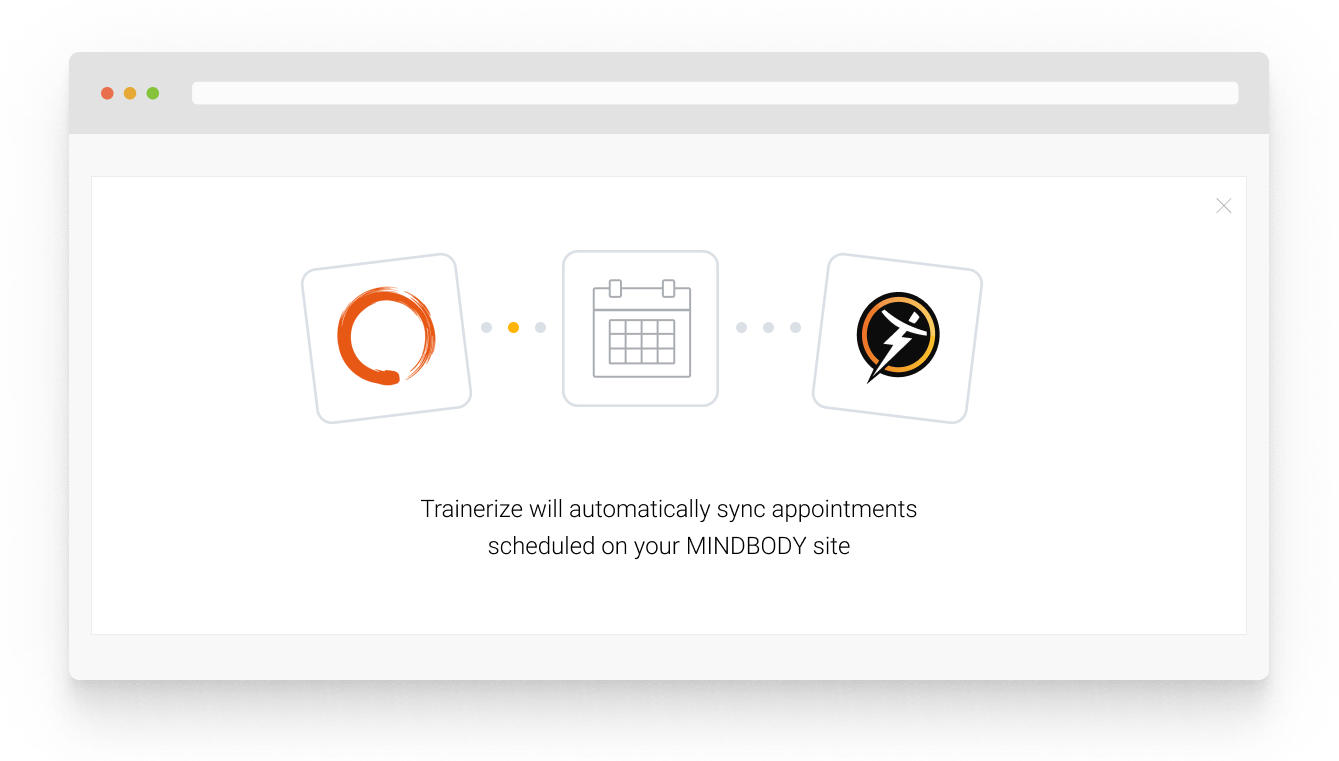 Live coaching sessions your members will love
Live, 1-on-1 video coaching sessions redefine the way you train and engage members online. Not only are you giving members a personalized experience, but you're keeping them motivated, accountable, and coming back for more. Here are just a few types of coaching sessions you can deliver through video calls:  
1-on-1 LIVE COACHING SESSIONS 
With coaching sessions, you can educate your clients on habit coaching, nutrition and so much more! Your members will appreciate the personal touch and extra dose of motivation.  
1-on-1 LIVE PERSONAL TRAINING SESSIONS
Set up online PT sessions, run them right from your Trainerize app, and coach clients in real-time. Your members can join them easily from their app without having to install any other software like Zoom or Google Meet.
1-on-1 CONSULTATIONS
Keep organized, schedule and manage your new member consultations or progress assessments easily through the Trainerize app. Your studio members will get reminders and will see the appointments on their Trainerize calendar.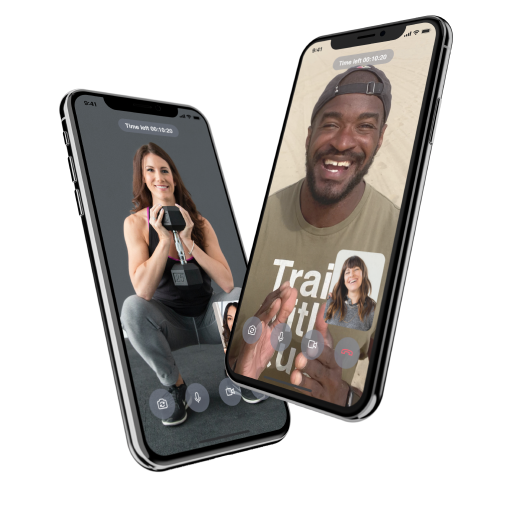 Perfect additions to your membership packages
By syncing your MINDBODY appointments into Trainerize and delivering coaching through video calls, you can deliver a variety of digital memberships and packages. 
A great way to package your video coaching sessions into your memberships is to make it based on the membership tier. This makes your video calls a premium service. While also allowing you to charge more for your memberships and encourage upsell from basic plans to more premium plans!
For example, perhaps a basic monthly membership does not include any video calls. Whereas a more premium monthly membership package could include the following live 1-1 video coaching sessions: an initial consultation, 2x/week live PT sessions, 1 nutrition coaching sessions, and 1 habit coaching session. 
Regardless of whether you want to manage in-person or virtual appointments, use MINDBODY and Trainerize together to sell more digital services and deliver personalized, virtual 1-1 coaching sessions to your members. 
It's perfect for boosting member engagement and adding a new revenue stream from selling and packaging 1-on-1 coaching sessions!  
Syncing your MINDBODY Appointments is a breeze
It's easy to sync your appointments from MINDBODY to Trainerize! Simply choose the appointment types you want to sync. Then, remember to select the video call option if you want them delivered as video call appointments. Whether you want to sync just your personal training session or also your various coaching sessions, it's up to you!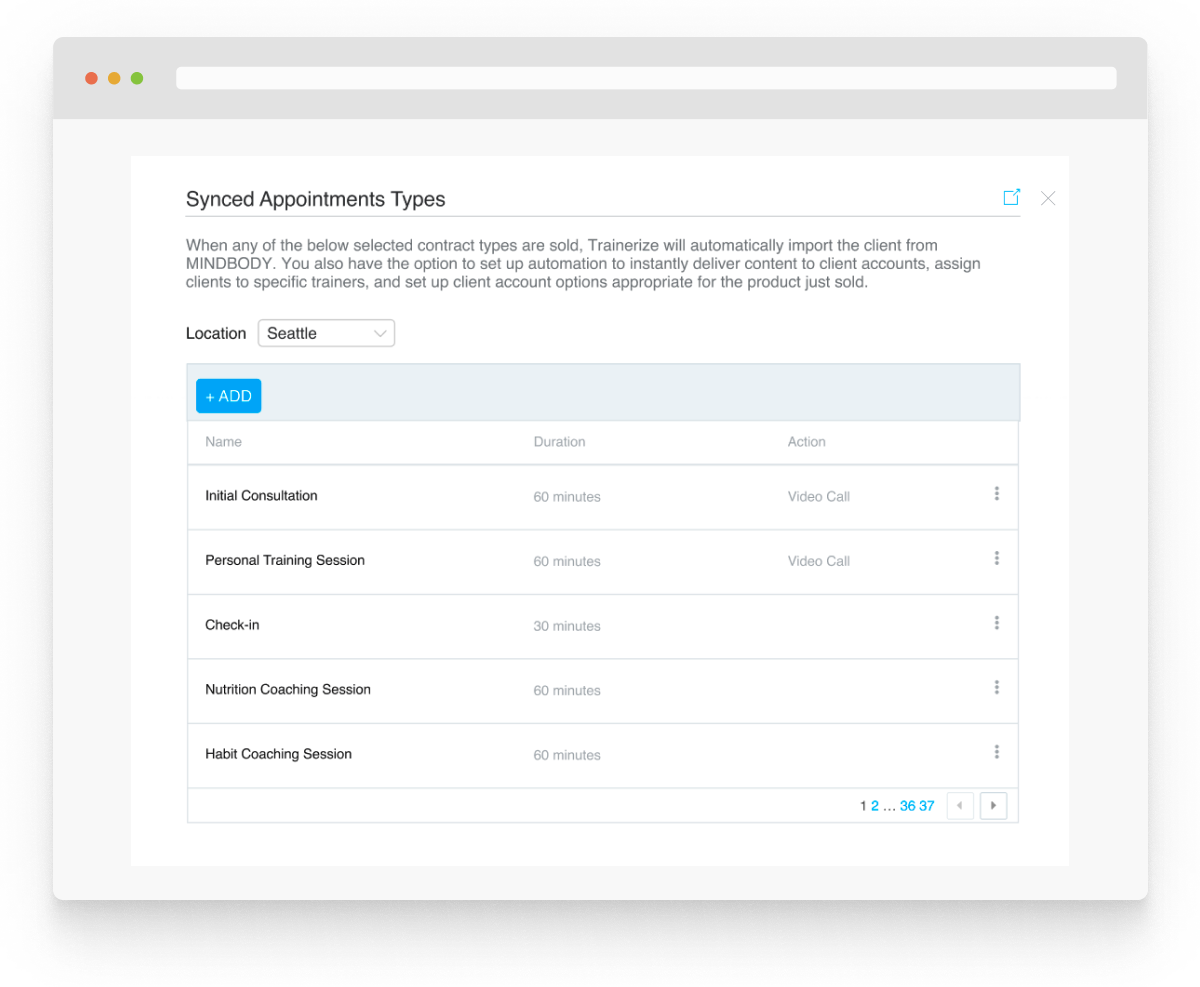 Lastly, clients and trainers will appreciate having a complete picture of their calendar. They can  view and easily join scheduled MINDBODY appointments like consultation sessions, training sessions, and other coaching sessions straight in Trainerize!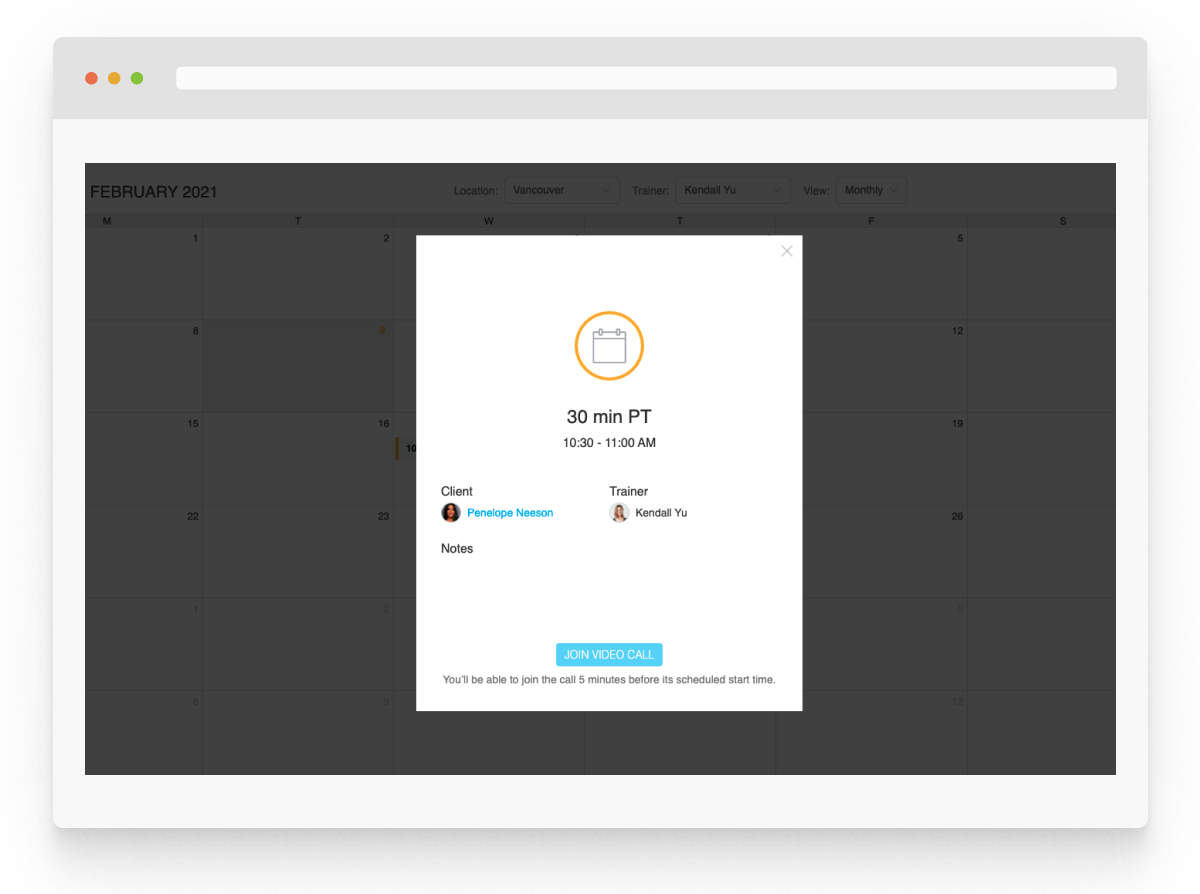 Try out the MINDBODY integration today and discover how easy and powerful online training can be with Trainerize and MINDBODY! To learn more about our MINDBODY integration, visit some of our help resources.   
Note: The MINDBODY integration is available only for those with a Studio or Enterprise membership plan. If you're not already an existing Studio or Enterprise plan member, upgrade today to be able to access the MINDBODY integration. Plus, when you upgrade, you get your very own Custom Branded App for iOS and Android mobile devices and a custom branded version of the Apple Watch App! 
As you know, we're always listening to you—our amazing #TZtrainers. We love using your ideas and feedback to help make Trainerize the best app possible for your fitness business.  
Tell us more about your experience using Trainerize. Let us know what new features you'd like to see in the future by submitting an idea or voting for your favorites in our ideas forum!