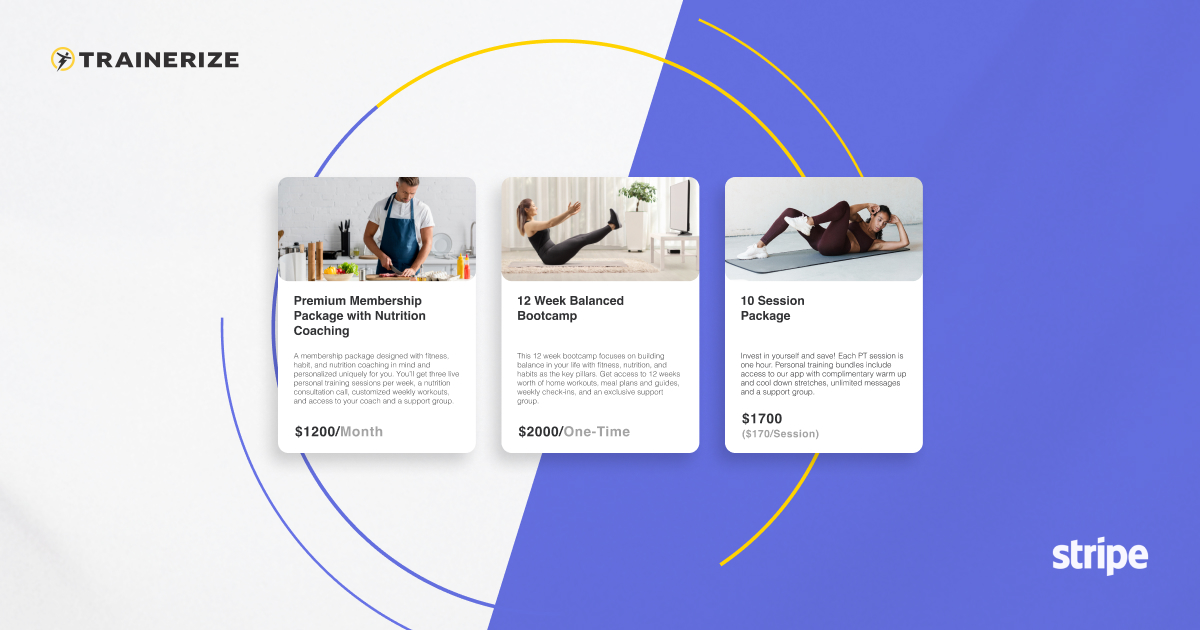 We're excited to share that we're making payments in Trainerize better than ever. But in order to do so, we're moving away from our own built-in payment gateway, Trainerize Pay, and allowing you to connect to Stripe directly for an even more powerful payments experience.
This means that if you're currently transacting with Trainerize Pay you will need to migrate and switch to Stripe by March 1st, 2022 as we'll be moving away from our built-in payment gateway then. 
Keep reading to learn more about what's changing, what stays the same, what's new, and how you can make the switch today! 💳👇
What's changing with Payments?
The biggest thing that's changing is the payment gateway. A payment gateway is a tool that securely validates your client's credit card details and processes the funds so you get paid. What you're currently using right now to handle transactions (if you haven't switched to Stripe) is our built-in payment gateway, Trainerize Pay. 
For an even better payment experience, you will now be required to set up and connect a Stripe account to your Trainerize account, as connecting to Stripe directly is the new payment gateway method. If you don't make the switch, you will be unable to transact using Trainerize.  Learn how to switch to Stripe now. 
You'll also notice that disputes will no longer be managed within Trainerize. Instead, you can find this within your new Stripe dashboard.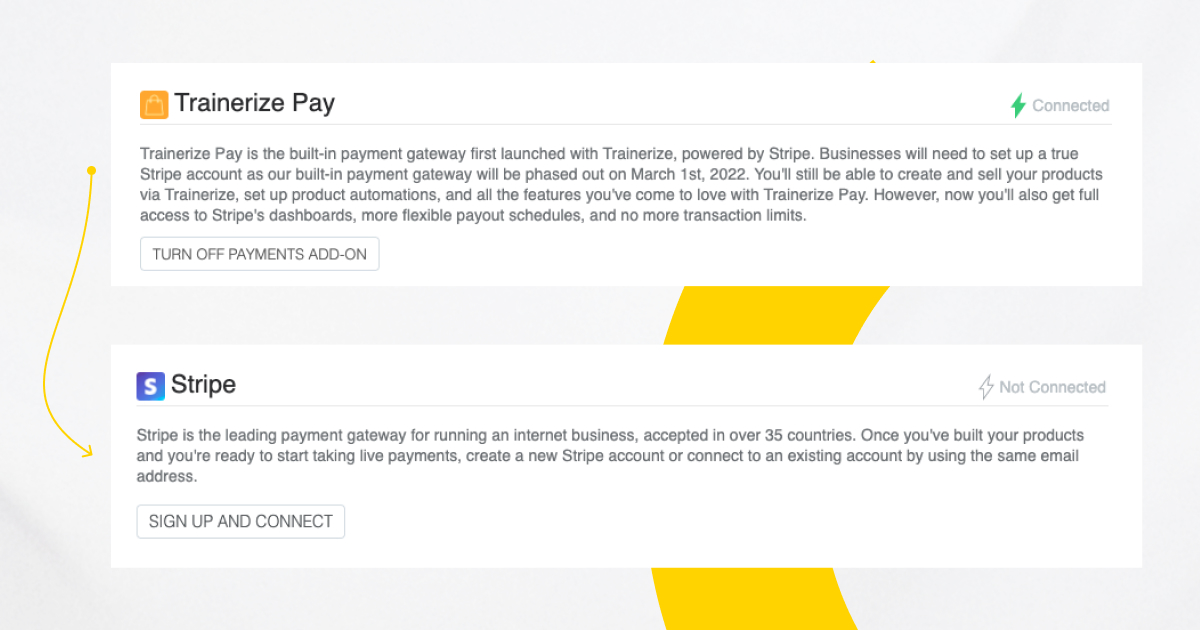 What stays the same?
You might be wondering, if you switch over to Stripe, will you still need to pay the monthly Payment add-on fee? The answer is yes, and let us tell you why! 
An active Payment add-on subscription is your access key to having a Stripe account and lets you continue to create and sell your products via Trainerize, set up product automations, and all the features you've come to love.
Important Note: Do not turn off or disable your Trainerize Pay or Payments add-on at any point in time while connecting your Stripe account, otherwise you may run into some payment issues.
What's new and why you'll love connecting with Stripe 
Once connected, you'll enjoy some amazing new features and benefits such as:
No more transaction limits: the $1000 product limit is gone! 

Flexible payout schedules

Full access to Stripe's dashboard which includes more analytics and features

Stripe's official, standard fees

Direct communication with Stripe on any account matter for faster turn-around times

Easier dispute process 

Better support for other payment methods (ACH, Discover, JCB, Diners Club, China UnionPay)
We couldn't be more excited and we hope you'll love these new perks!
How to Set up and Connect to Stripe 
To make the switch and enjoy these new features and benefits, all it takes is 2 simple steps:
Go to the Payments Setup page and under Stripe, click Signup and Connect 

Then verify to go live!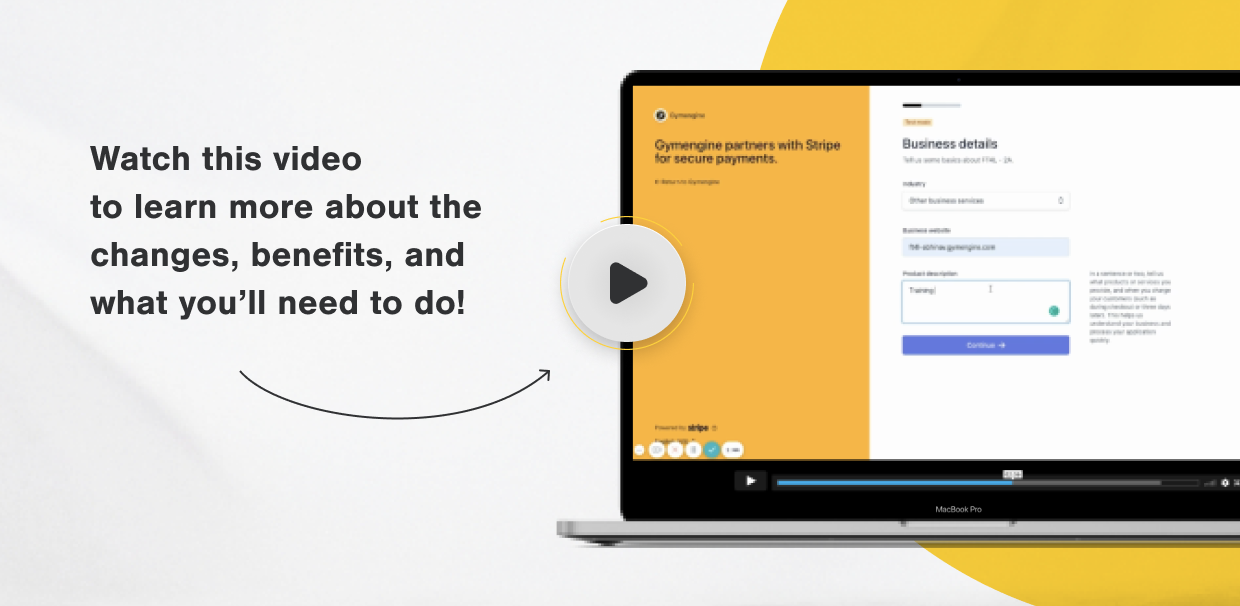 Don't worry, during this process, you will still be able to transact and charge your clients as you normally would with no issues. Check out this help article on how to switch to Stripe and answers to the most common questions regarding this new update. 
If you have any questions or need our help setting up Stripe for your Trainerize Pay account, feel free to shoot an email to our Trainerize coaches, we are here to support you along the way. 
TZ Tip! Don't forget that you must connect to Stripe by March 1, 2022. Unless you plan to stop selling your products, it's better to switch over earlier so you have enough time to get reverified, if needed.