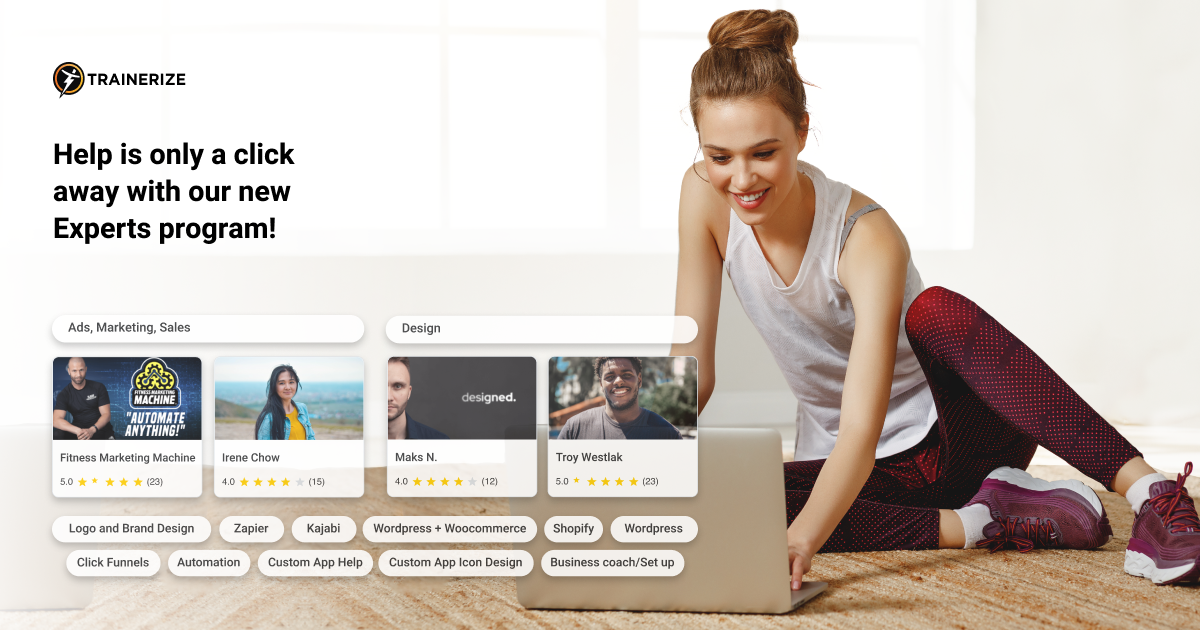 With the start of the fresh new year upon us, it sure is an exciting time! From writing down new business goals to dreaming about your business thriving, you've got your mind set on success this year. We, alongside our new Experts, are here to help. 
Whether you're just starting your fitness business or looking to bring your current business to new heights, it's important to seek help when you need a little extra hand to get everything done. 
This year, help is at your fingertips. Say hello to our new Experts program! Designed to help connect you to skilled professionals whom you can hire to build and grow your business! Hire help from a list of handpicked Experts who are experienced in website design, optimizing sales funnels, automation, and so much more. 
Keep reading to learn more about our Experts program and how you can hire an Expert!  
Why you'll love your expert. 
Alright, maybe love is a strong word for someone you may not know—yet. But, we're willing to bet you'll feel pretty close to it after you've had the chance to work with an Expert! 
Here are some reasons why working with an expert is a powerful edition to running your business.  
Get your business off the ground. Oftentimes, if you're just starting a business, there likely comes a point where you hit a wall. You're unsure how to do something. Be it designing a logo or brand or your very own website. Don't lose the momentum of starting your business. Instead, hire help to help you get over the hurdle! 
Expand and grow your business. You've heard of automation, Zapier, and sales funnels, but no one on your team, including yourself, knows where to begin. Thankfully, someone else, one of our handpicked Experts does! 
Save precious time. Save yourself a lot of time and headache from trying to figure out doing it yourself and looking for help on your own. We've hand-selected all of our Experts—ensuring that they're qualified in their expertise and able to help you in your projects. 
This year, reinvest your time and energy to where you can make the biggest impact—like supporting your team, coaching your clients, and managing your business!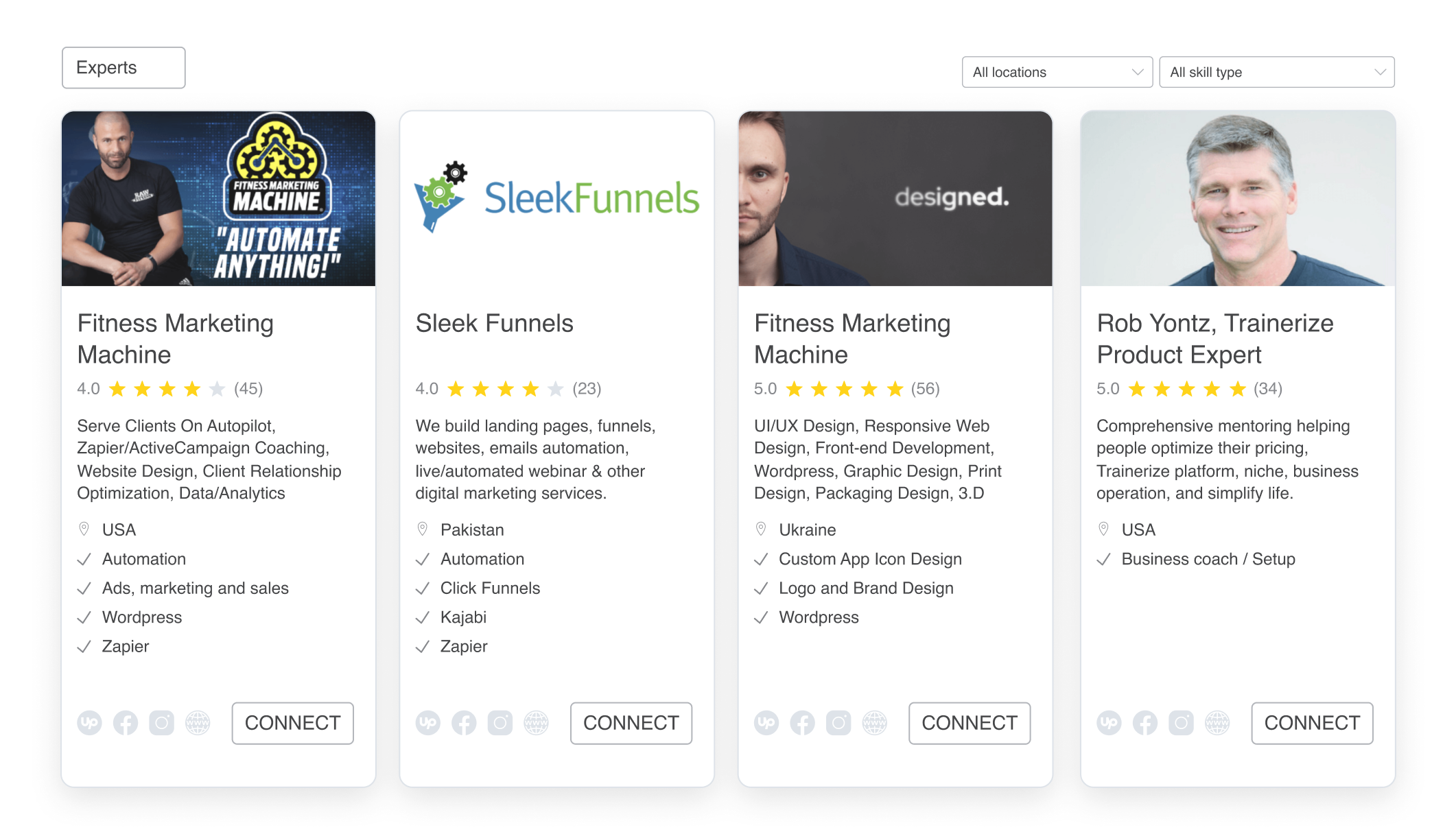 There's an expert for that. 
With our Experts program, we've made sure to select experts belonging to a variety of different skill sets to ensure you find the help you need. 
Whether you need help with designing your website, formatting your custom mobile app files, optimizing your sales funnel or automating routine tasks, we've handpicked a list of experts you can quickly hire to help you out.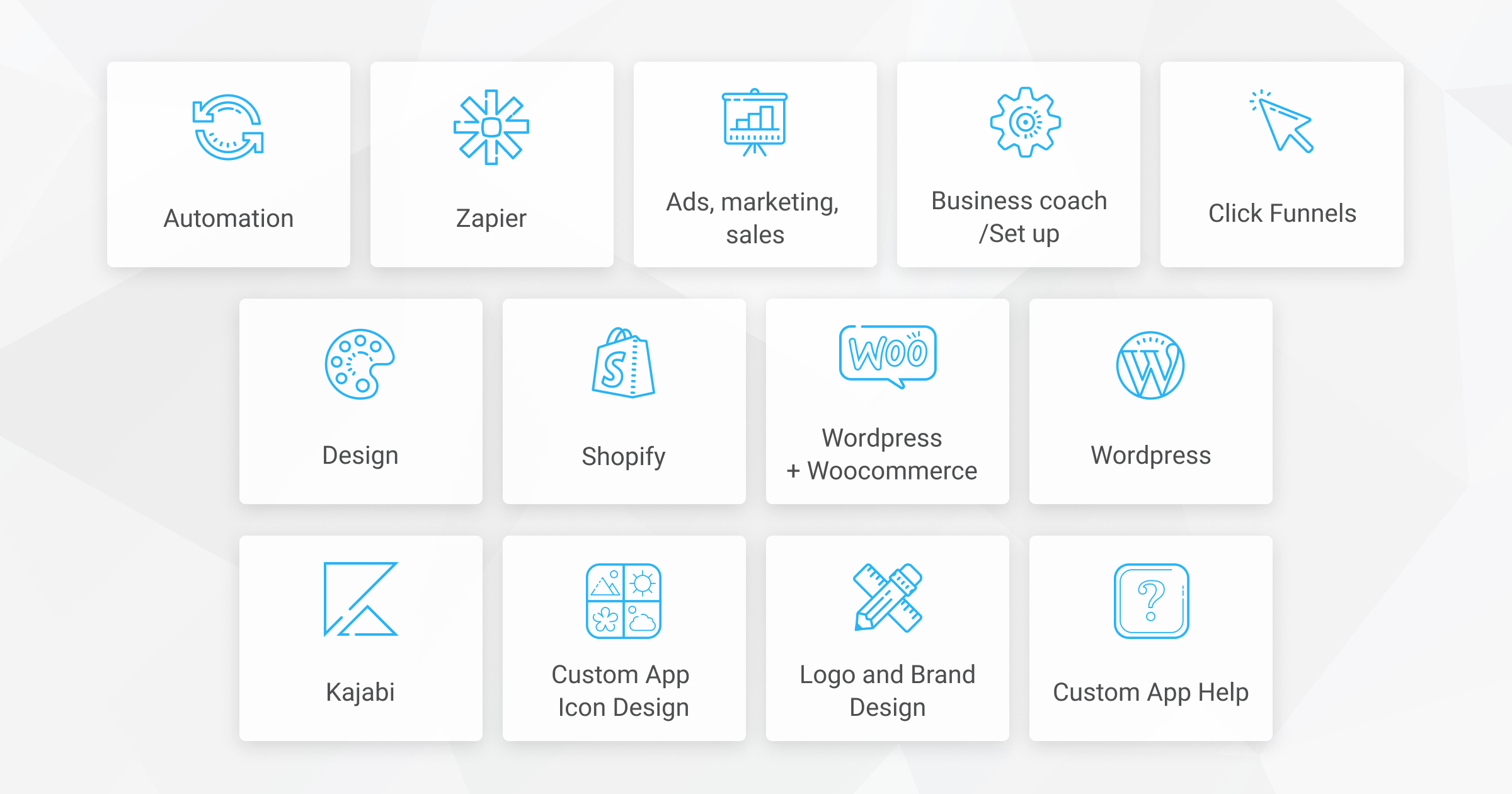 Help is just around the corner. 
What are you waiting for? Hiring help for your business is easy! 
Simply head over to the Hire an Expert page under Add-ons to browse through our featured Experts and see if an Expert may be a good fit for your project. 
Once you've decided on an Expert, it's time to connect with them! Give details regarding your project, agree to our terms, and you'll soon get connected to your selected Expert via email. From there on, you'll be able to sort out the payment and discuss the project in detail. 
Check out this help article for detailed instructions on how to work with an expert.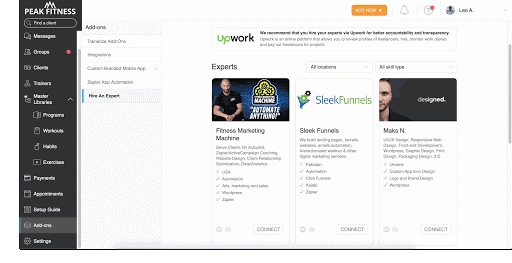 More experts on the way! 
We're just getting started with our Experts program! In the coming weeks, be on the lookout for even more Experts. We're committed to connecting you to the best there is, but it takes time to recruit the very best. We appreciate your patience, stay tuned as we add more Experts! 
Interested in becoming an expert?
If you've read through this blog, and thought, "Hey, I think I belong in this Experts program!" then now's your chance! Whether you're experienced in ads, website design, branding, funnels, or automation—or even better have skills in multiple areas, then we'd love to hear from you! 
We're constantly growing our tribe of Experts and would love to welcome you to be part of our Experts program. You'll be featured in our web app and fitness pros will be able to hire you for help with a click of a button. 
How to apply
To apply, complete the application form and if we believe there may be a good fit for you in our Experts program, you will be contacted by us for an interview. Best of luck and we look forward to hearing from you—and hopefully welcoming you into the Experts program in the future!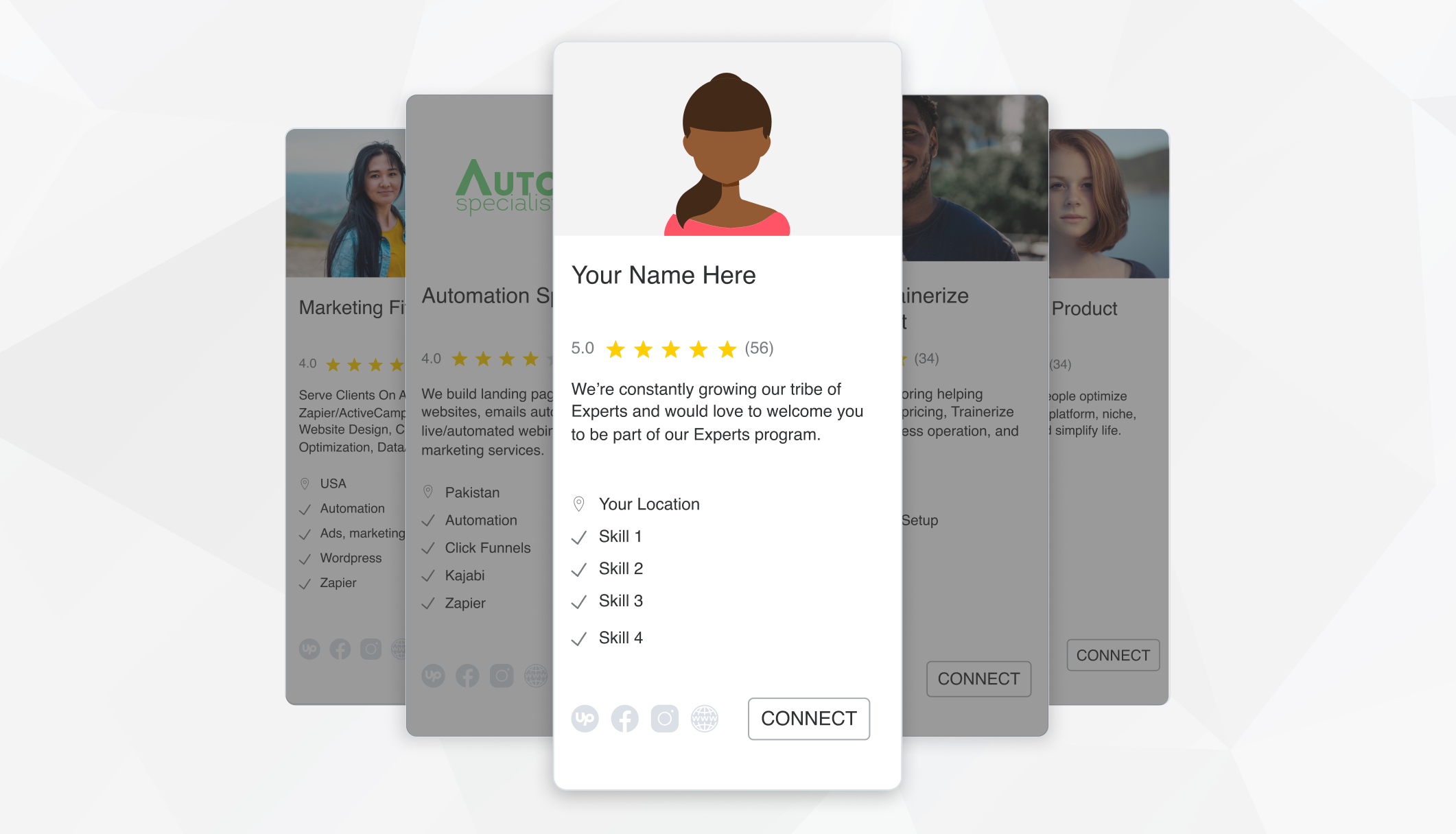 As you know, we're always listening to you—our amazing #TZtrainers. We love using your ideas and feedback to help make Trainerize the best app possible for your fitness business.   
Tell us more about your experience using Trainerize. Let us know what new features you'd like to see in the future by submitting an idea or voting for your favorites in our ideas forum!