Today, we're happy to introduce Trainerize Groups!
Trainerize Groups are like private chat rooms for your small training groups or your different small group challenges. Create as many as you want and invite both clients and fellow trainers to join. Now, you can engage and motivate more people at once with photos, mentions, message reactions, and workout activity information. You can also inspire clients to share their healthy habits, motivate each other, offer support and keep in touch, all in the same place.
Build Stronger Relationships with Trainerize Groups.
Getting in touch with several clients at once is becoming even better in Trainerize! Say goodbye to the days of calling everyone in your training group or painstakingly sending out individual text messages for everyone coming to your Saturday morning class.
With new Trainerize Groups you will be able to create stronger relationships with your clients by simply having better conversations, at the right time and in the right place, without going through all of the hassle. We're making everything more fun too! 🎊
There's a group for everything… and everyone.
With more and more trainers and clients shifting their communication to Trainerize, we've enhanced group messages by creating Trainerize Groups – a special place for trainers and clients to connect and engage in different conversations about their healthy lifestyle, fitness, meals, current workouts… or anything really!


GROUPS AND MEMBER RETENTION, A BIG WIN.
With push notifications, Trainerize Groups gives less active clients a big reason to open the app more often once their trainer or peers start engaging with them. Trainers and clients also get real-time inline notifications for when someone is typing, and the best part is they can engage with messages by adding reactions. This encourages people to come back to check groups and conversations more often.
Trainerize Groups will make more of your customers active in the app and by doing this will make them more aware of their training and goals. Clients will become more accountable and feel like part of a community, which ultimately results in them sticking to their training goals.
HOW DOES IT WORK?
Trainers can create groups and invite other trainers and clients to join them. They can also turn on group activity, so participants in the group can see workout information and personal bests from their peers.
Setting up a group is quick and easy. Once you're into a conversation with your clients or other trainers you can share photos, web pages, you can mention others, or you can simply send text-only messages. There are some nice extra touches here too, such as being able to react to messages with fun animations or being able to create a live video call with the members of the group.
4 COOL GROUP
FEATURES TO START USING RIGHT NOW!
MENTIONS: Use "@ name" or "@everyone" to mention someone, or everyone in a group. Mentions will send mobile push notifications, so your clients won't miss another message!
AUTO-POST WORKOUT ACTIVITY: Trainers can choose to publish workout and cardio activity and personal bests in the group. This way clients can take part in a joint fitness experience, offer support and motivate each other.

REACTIONS: Group participants can tap and hold any message to add a reaction from a set of fun animations. You can also use reactions to ask questions or conduct different polls by having people give thumbs up or down depending on the various questions.

LIVE VIDEO CALL: We've integrated Appear.in into Trainerize Groups. It's a simple video-call service that allows trainers to instantly create a video call with participants in the group. Now you can stimulate and engage your groups with live video in real-time!
Start taking advantage of Trainerize Groups and….
Inspire (post motivational messages, photos, quotes, post-its with goal of the week)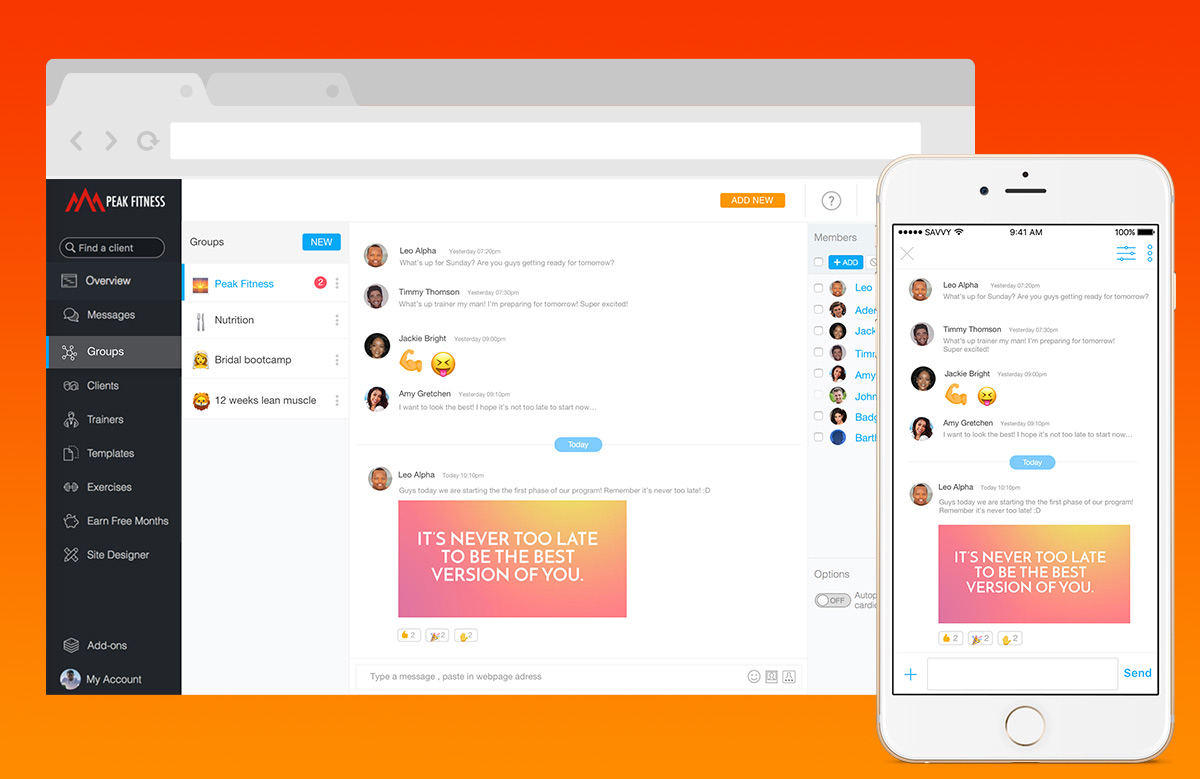 Offer support (answer questions, share resources and and create a support network)
Make clients feel proud of their achievements (sync workouts, cardio and personal bests to the group feed)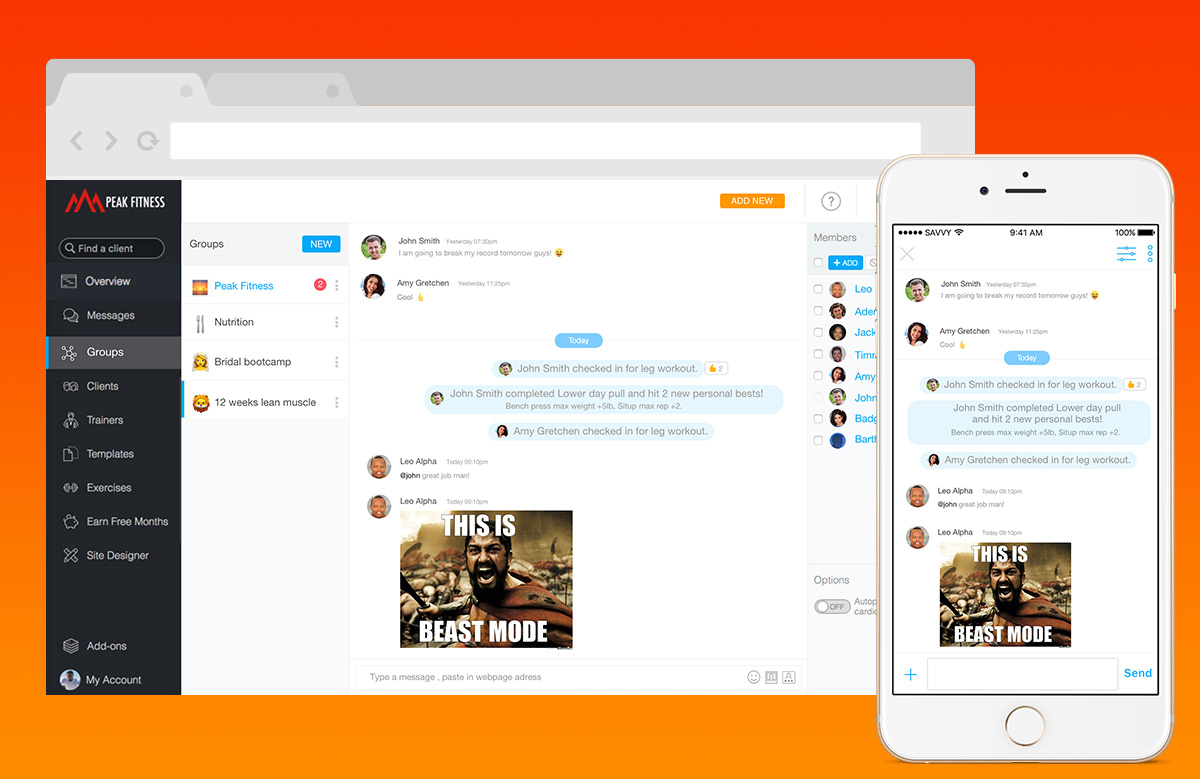 Share tips and resources (share recipes, articles, you name it!)
Share daily meal photos (inspire accountability and daily food inspiration)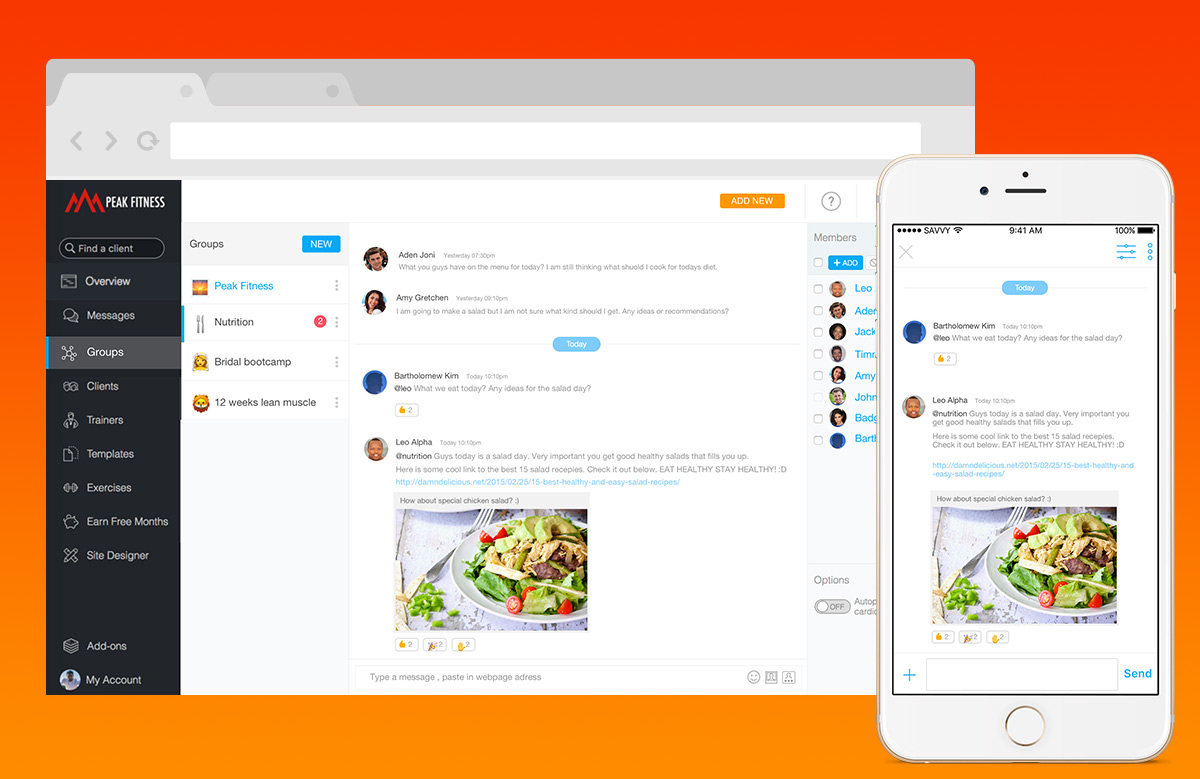 "Just show up" ! (create live videos calls with your groups of clients and offer real-time motivation)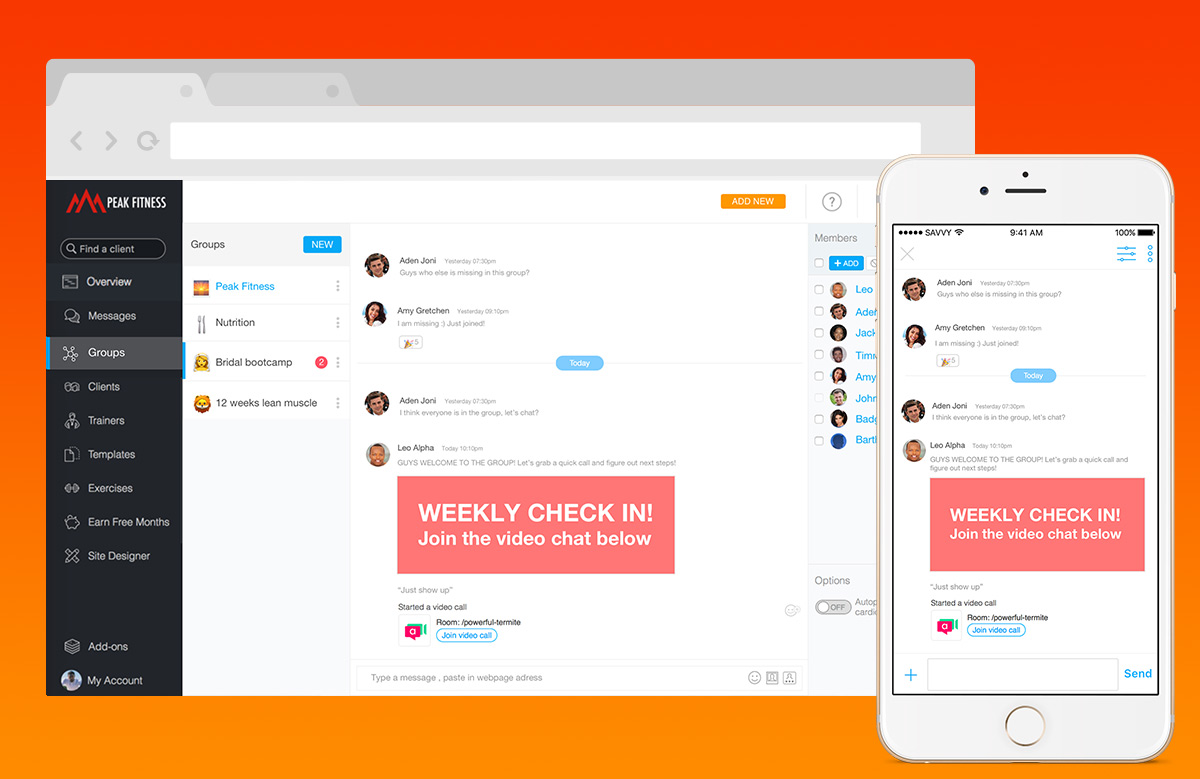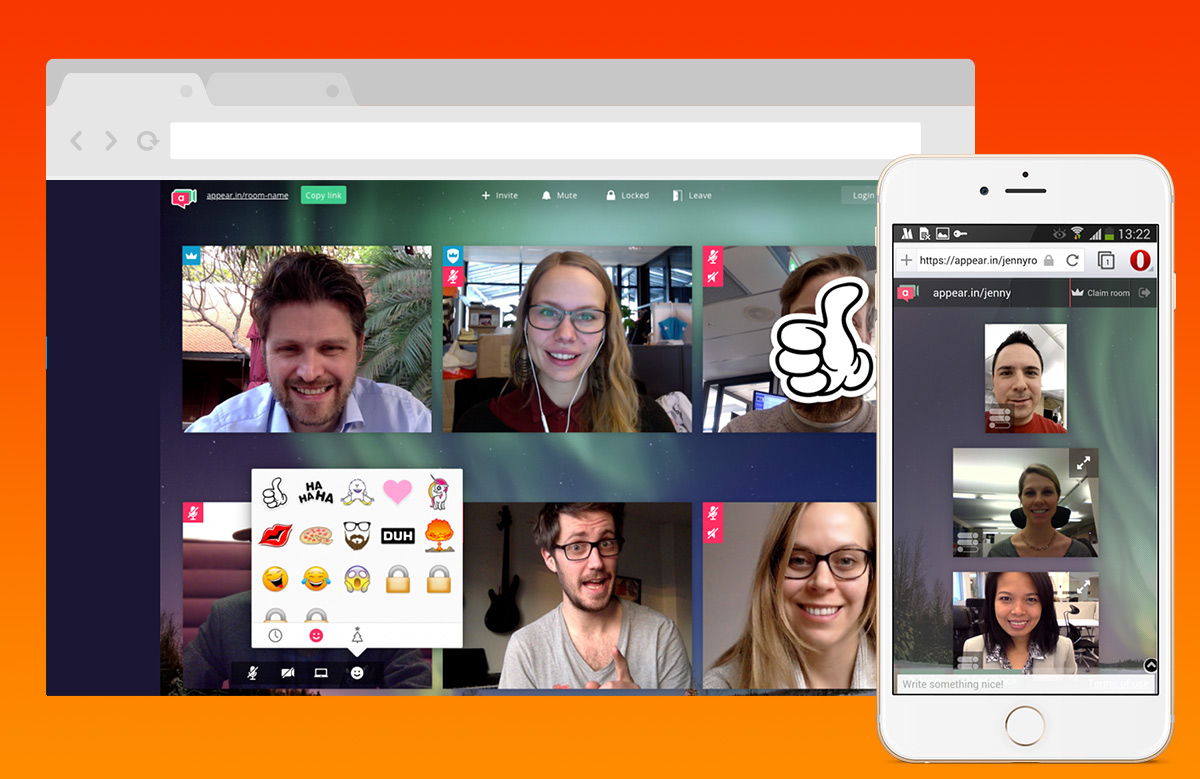 Promote (let clients know about your gym services, training options, early bird pricing, special offers or new packages)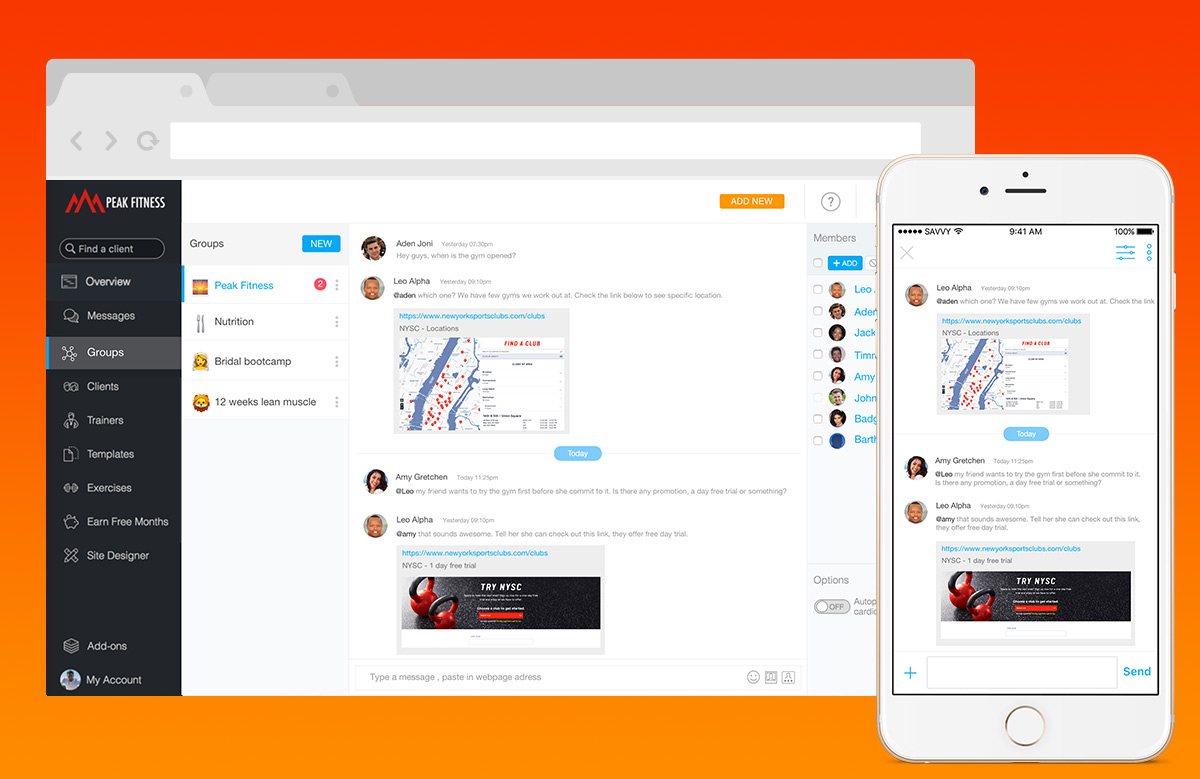 Q&A (create a place where you answer client questions, all at once)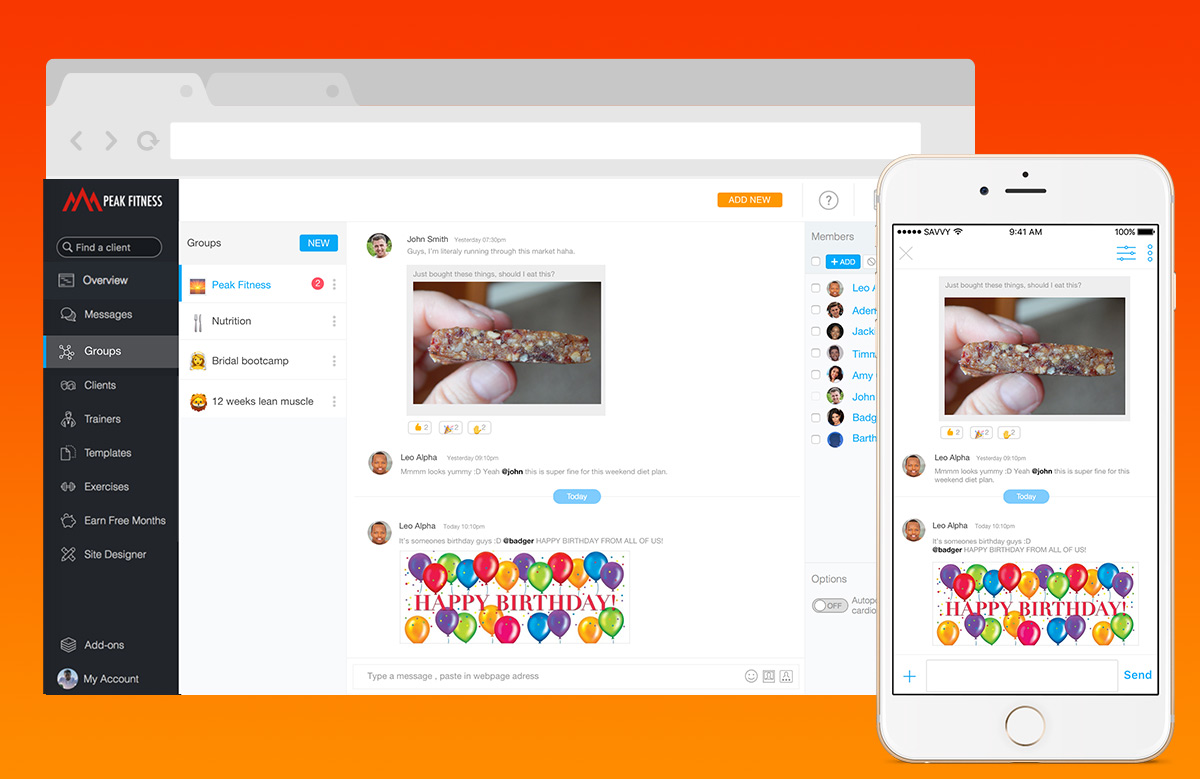 Are you ready to completely redefine the way you engage with your personal training clients?/.
Ready to take your online fitness game to the next level?
Start your free 30-day trial of Trainerize today.