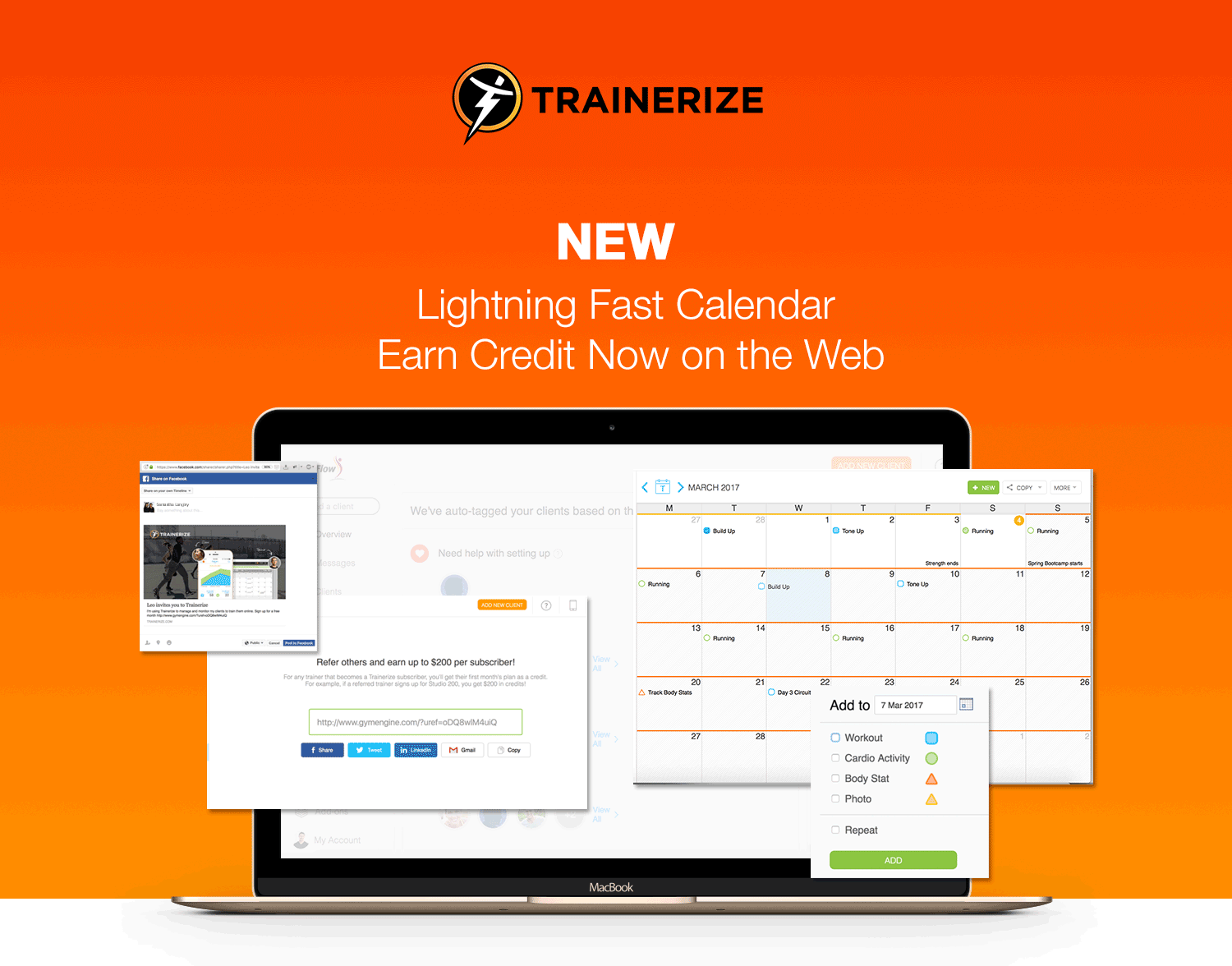 With our exciting new release where we introduced a complete overhaul of our web platform (if you missed it–read about it here), we finally had the capability to completely rework the web calendar in Trainerize. We've been listening to some the great feedback from all of you, and we are thrilled to announce that drag and drop functionality is finally available in the client calendars! This will make the calendar lightning fast ⚡️ and give you more power when updating client schedules. This update also introduces extra ways to earn Trainerize 💰 in referral credit on the web app.
Excited? So are we! Discover what's new.
ON THE WEB DASHBOARD:
New Calendar Updates
DRAG AND DROP EVENTS. We've introduced a new calendar, that features drag and drop functionality. Trainers will notice that it will enable a much faster way to get client scheduling done! Scheduled a workout for the wrong day? Just drag and drop it onto the correct day! Simple as that.
SCHEDULE RECURRING CHECK-INS. Trainers and clients can now quickly and easily schedule recurring dates for progress photos and body stats check-ins. This simple change will make it easy to remember to check in on how each client is doing with their fitness goals.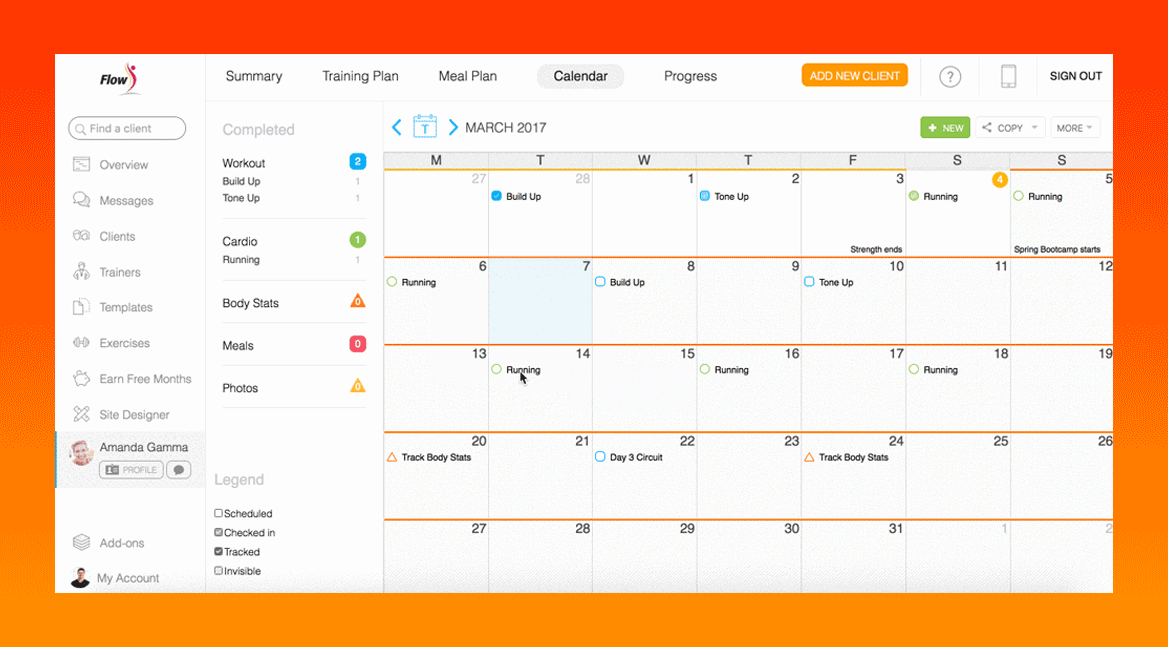 Try it out! Trainers, you can start by adding check-ins every four months for each client and go from there!
Refer New Trainers on the Web for Trainerize Credit
You can refer new trainers through the Trainerize web platform to earn credit on their Trainerize account. This was previously only available on the mobile app. Now when you're getting down to work on your laptop or desktop computer, you can conveniently find your referral link under "Earn Free Months" in the sidebar.
All you have to do is send a custom referral link to another trainer to register for Trainerize through Facebook, Twitter, LinkedIn, or email. If that referred trainer subscribes to a paid Trainerize plan, you will earn a credit on your Trainerize account in the amount equal to their first monthly payment. Before you know it, Trainerize will be paying for itself! More details on the Trainerize Referral Program can be found here.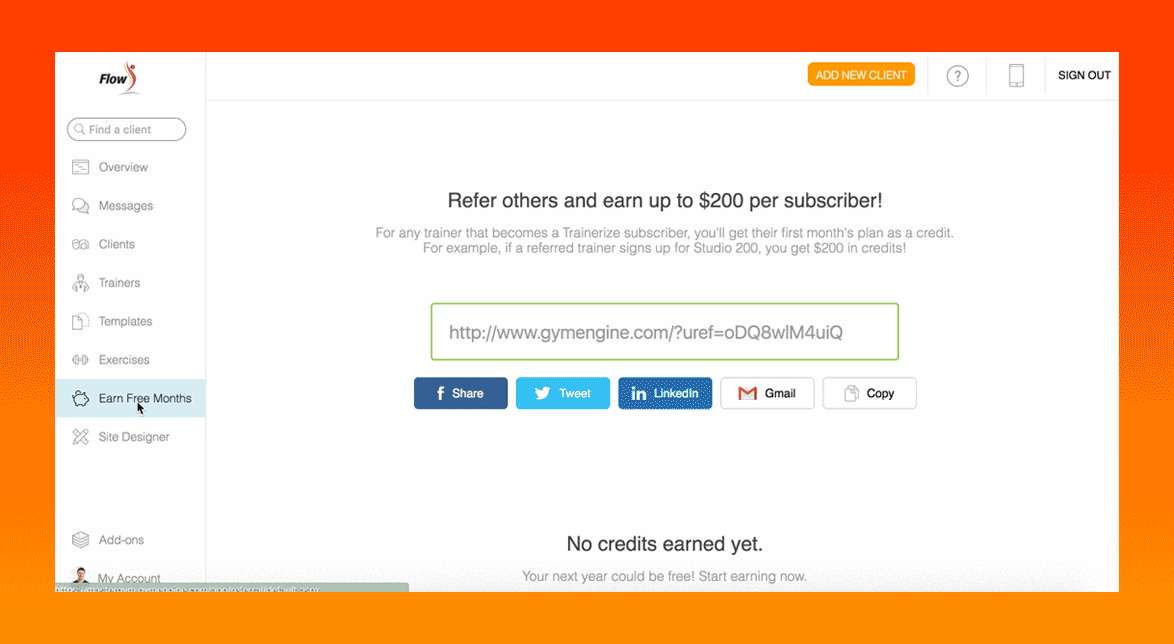 Want to become more efficient when running your personal trainer business? Upgrade to one of our paid plans and start delivering better online training plans.