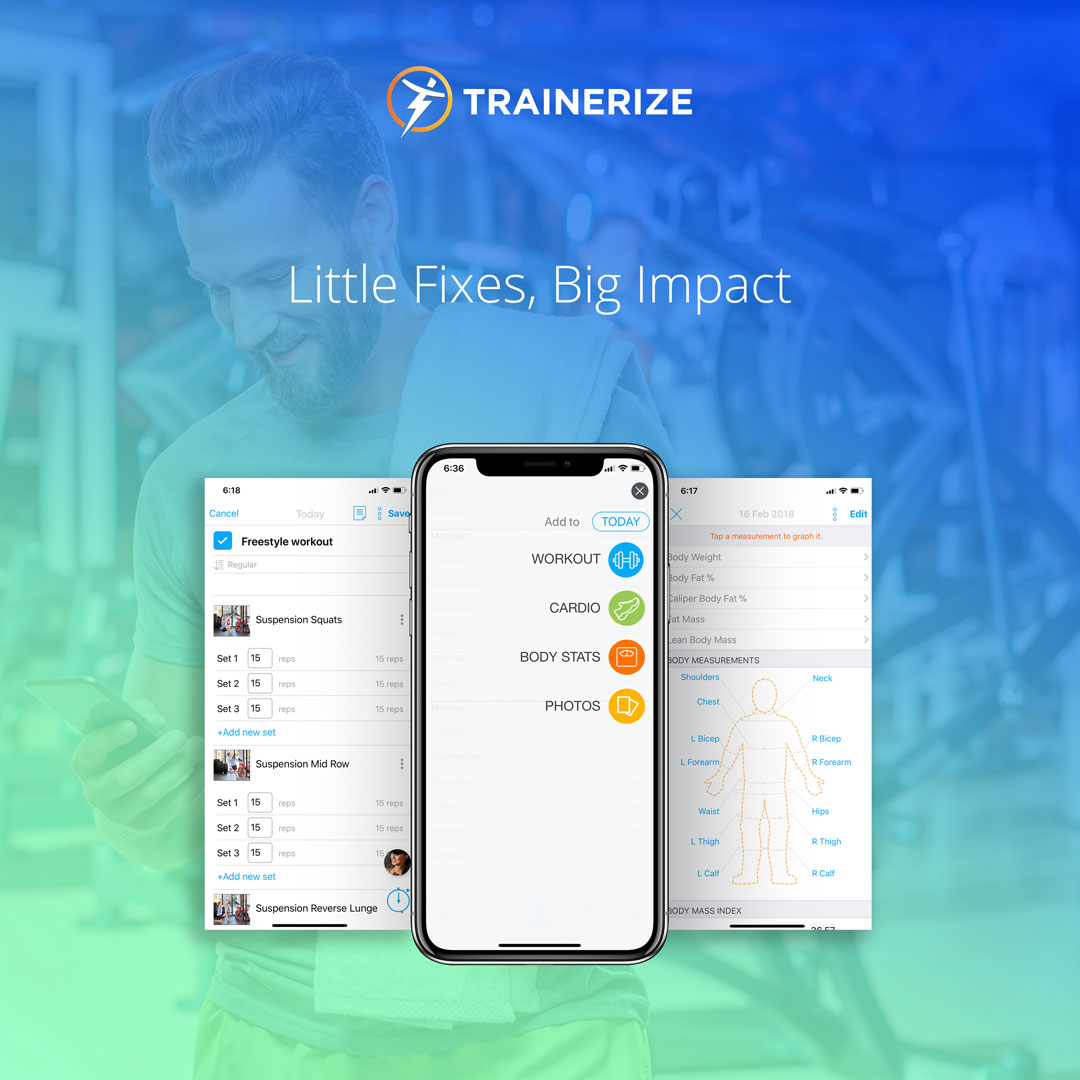 We're officially obsessed. Obsessed with giving you the best possible experience with Trainerize, that is! So for our latest release, we've made lots of small improvements that are going to make a big change to the way you use Trainerize. From tracking workouts to adding clients, you're going to love what we've done with it!
A Workout Tracker to Brag About
We've made some major improvements to the workout tracker, giving both trainers and clients a smoother experience logging workouts. No more data entry glitches just fast-saving, smooth sailing workout tracking.
Plus, we've added targets to general exercises so that trainers can motivate their clients and clients can monitor their progress and performance no matter how they're exercising!
Log Body Stats, No Sweat
To let you track exactly what you want, exactly when you want, we've updated the body stats feature so that trainers and clients can save body measurements without having to also track body weight.
A Sleek New Look for iPhone X
iPhone X users will be excited to find that Trainerize has a sleek new look for the device, updated with an improved layout perfect for the large display.
Performance Improvements for the Win
Finally, because we hate bugs as much as you, we've also made some stability fixes and performance optimizations. The latest update to Trainerize resolves the following issues:
Frozen splash screens
App crashes when switching between Trainerize and other apps

Missing data after workout tracker auto-restore

App crashes while recording custom exercises
In addition to our bug fixes, this latest update also included performance optimizations that make it faster than ever for trainers to add a client and open their profile. Plus, we included some other little behind-the-scenes fixes that help Trainerize run faster and smoother than ever.
Make sure to update your Trainerize app to the latest version to enjoy the latest upgrades.