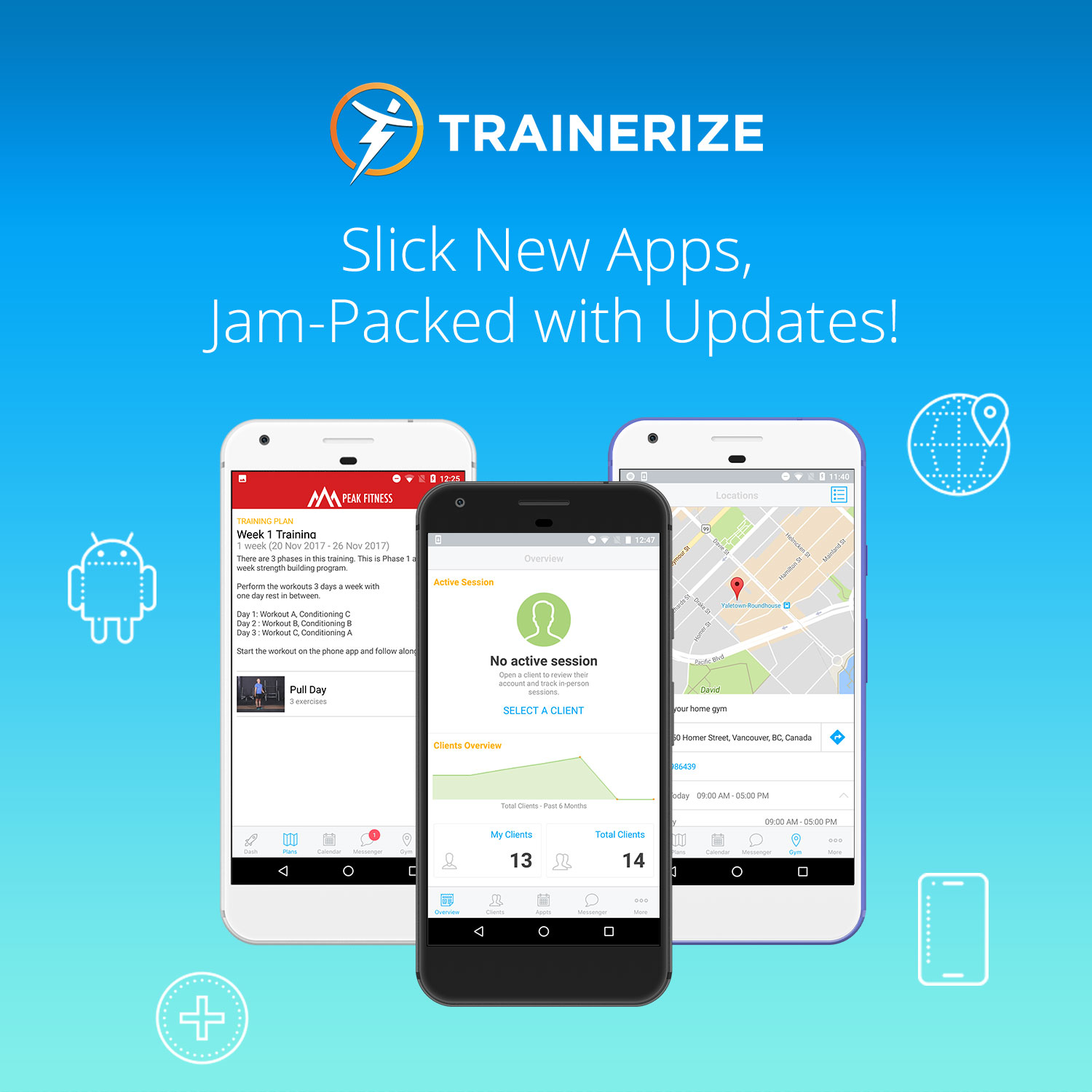 The best way to describe this update to Trainerize is that it's like a big box of goodies, packed with features and upgrades that make Trainerize more powerful than ever before! From updates to our Android app to next-level branding in our Custom Branded Fitness Apps, this release has a little bit of something for everyone.
Android Apps Get a Makeover
This latest update delivers a new-and-improved version of our Android app, with an easier-to-navigate interface for both trainers and clients and the most reliable user experience we've ever built.
IMPROVED NAVIGATION
The main navigation bar, previously found at the top of the screen, has been replaced with a larger tabbed navigation bar at the bottom of the screen. This change does away with the collapsed "hamburger menu" that used to live in the top-left corner of the trainer view and puts all of the software's key features within thumbs' reach.
NEW LOCATIONS TAB
In the client view, an additional tab for "locations" has been added, allowing trainers to highlight their brick-and-mortar studios or gyms and offer navigation tools for hybrid training clients as they head off to their in-person sessions.
INCREASED STABILITY
We've also made some improvements in the back-end that will deliver a more stable and reliable app experience.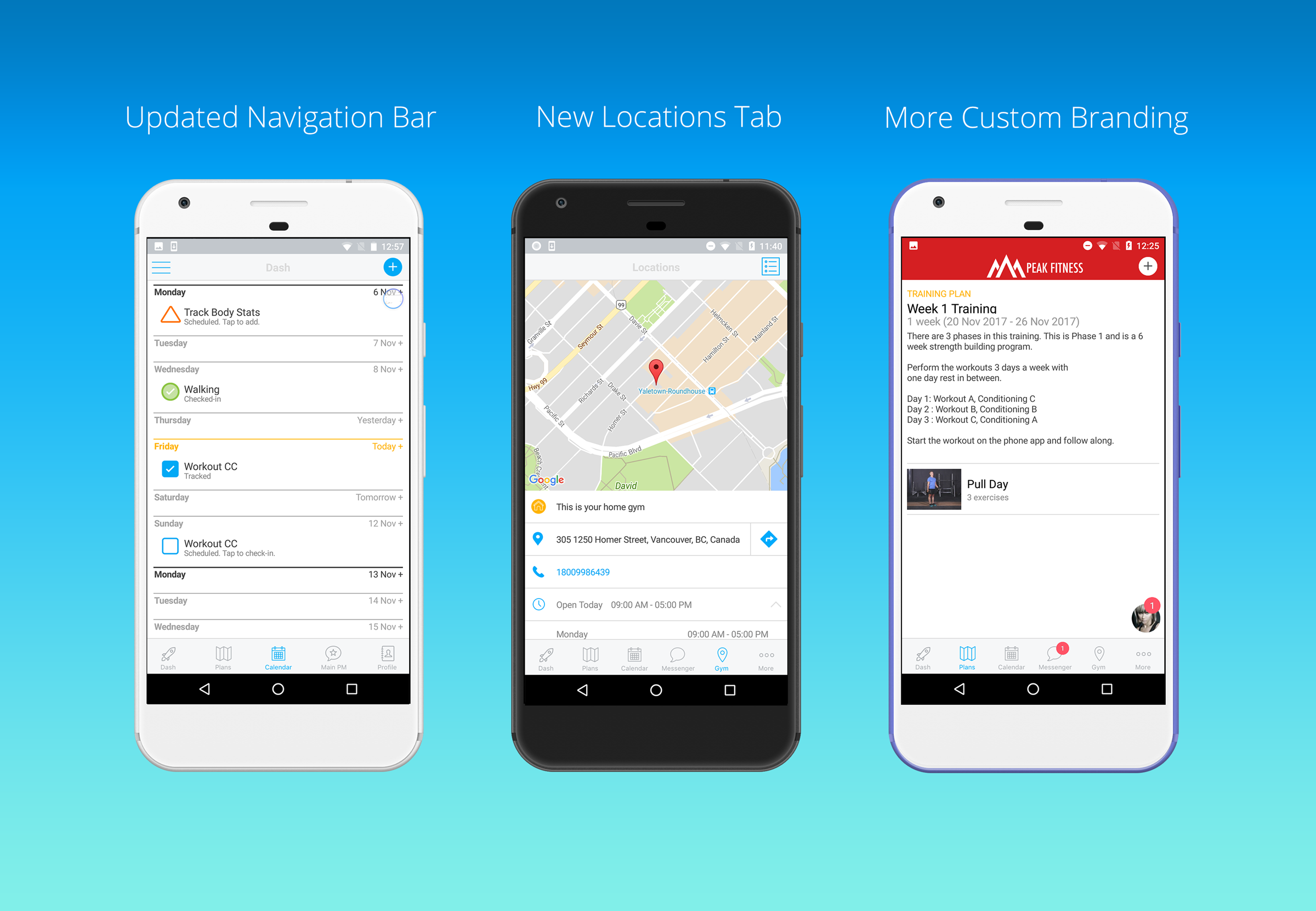 Sprucing Things Up a Bit
It wasn't just Android that received a little TLC. We've spruced up all of our apps!
CUSTOMIZABLE COLOR THEMES
Now, even if they don't have a custom app, trainers can change the appearance of their app (both web and mobile) by toggling between two color themes (light and dark).
IN-APP LOGOS
They can also add an extra layer of customization by uploading a logo that will appear on all browser tab (as a favicon) and in select in-app locations.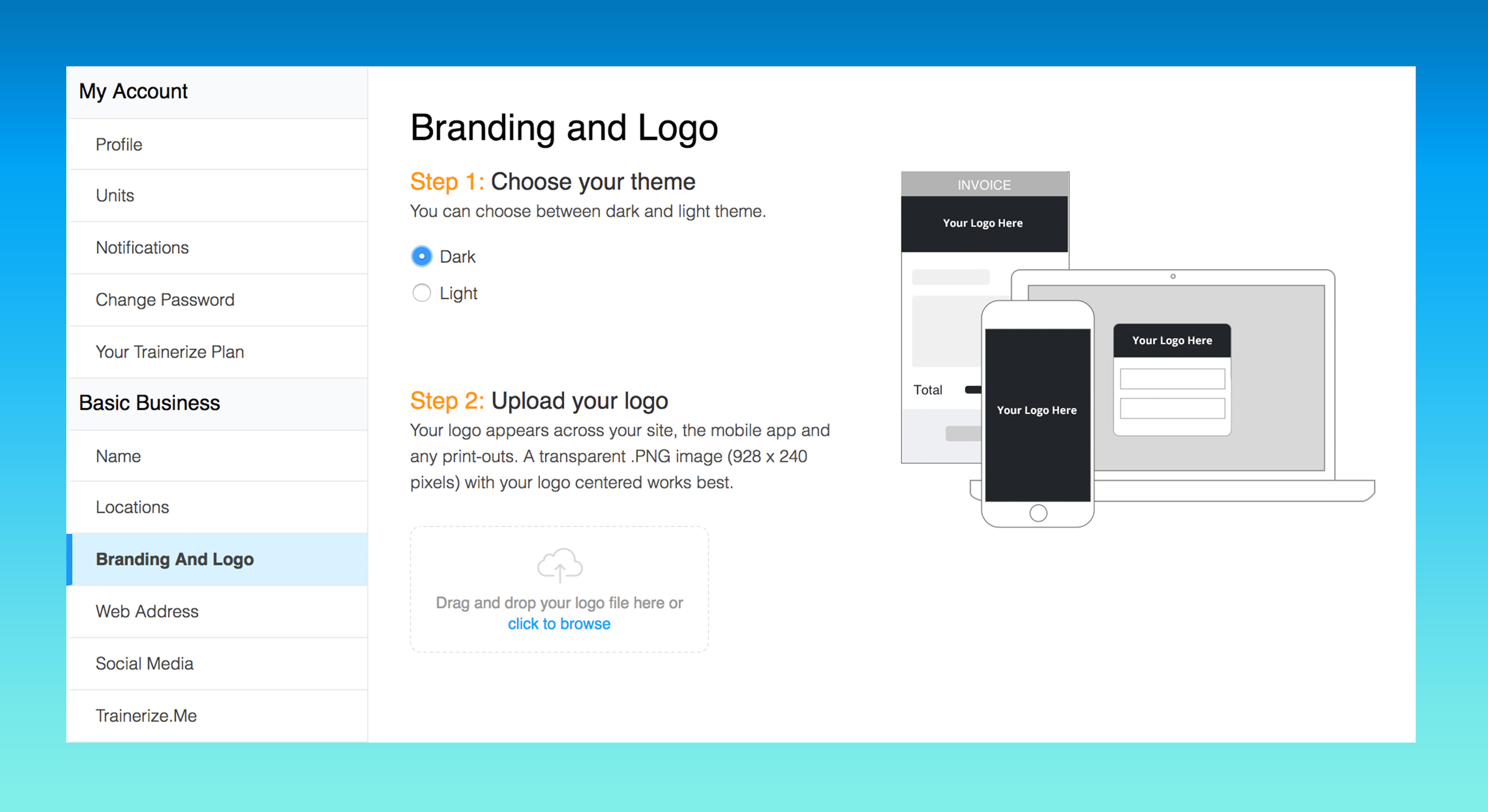 Even More Branding for Custom Apps
Also included in this latest release are some visual updates to our Custom Branded Apps that allow trainers to kick things up a notch with more opportunities than ever for custom branding.
LOGOS ON EVERY SCREEN
On the mobile app for both iOS and Android devices, in addition to a custom app icon and splash screen, your logo will now also appear at the top of almost all in-app screens.
Test out these powerful new features and enjoy our most reliable mobile app experience yet. We've got plenty more updates in the works—stay tuned!