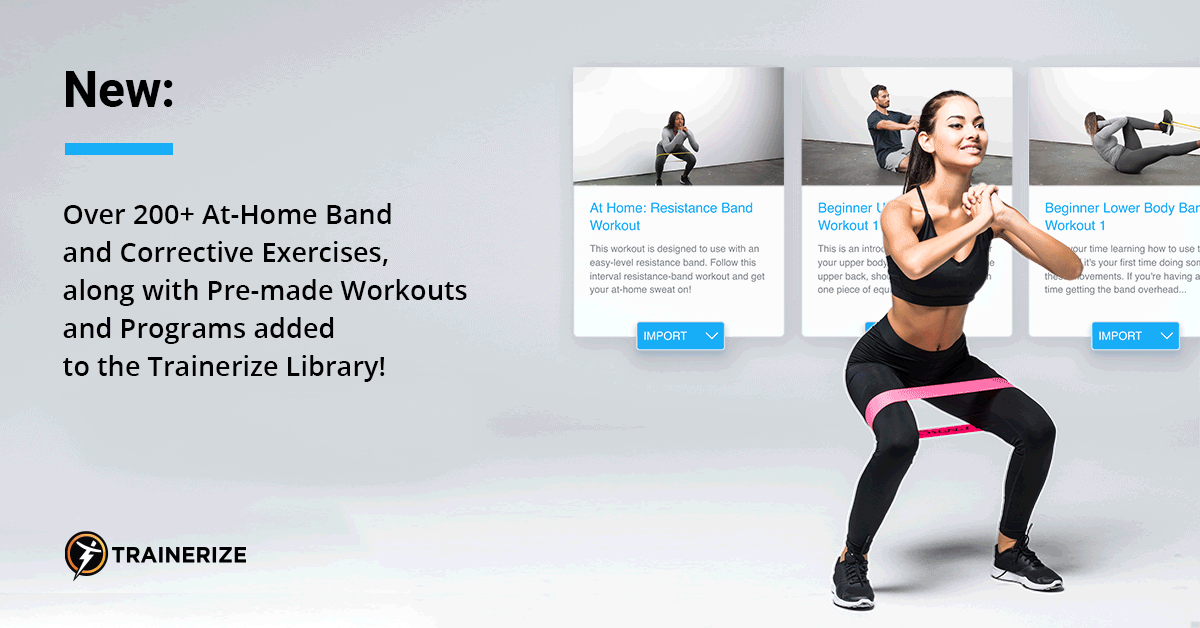 Raise your hand if you're not only working from home but also working out from home these days. It's definitely a challenge—and we're sure your clients feel the same! 
Some of your clients may be feeling some aches and pains from sitting all day, while others might be struggling to stay active because they don't own any at-home fitness equipment.
Fortunately, things are about to get a whole lot easier. We've just added over 200 new exercises to the Trainerize Exercise Library that require little to no equipment—perfect for working out from home! 
Say hello to mini band, band, and super band exercises as well as corrective exercises and mobility drills! Plus, browse the Trainerize library to quickly grab one of our pre-made workouts and programs! 
For a lot of your clients who spend hours at the desk each and every day, these workouts make it easy to keep their health in shape and correct bad posture—the perfect "reset" button for their body! 
#TZTIP:

You can find these exercises by searching for these types of keywords: BAND, MINI BAND, CORRECTIVE, MOBILITY.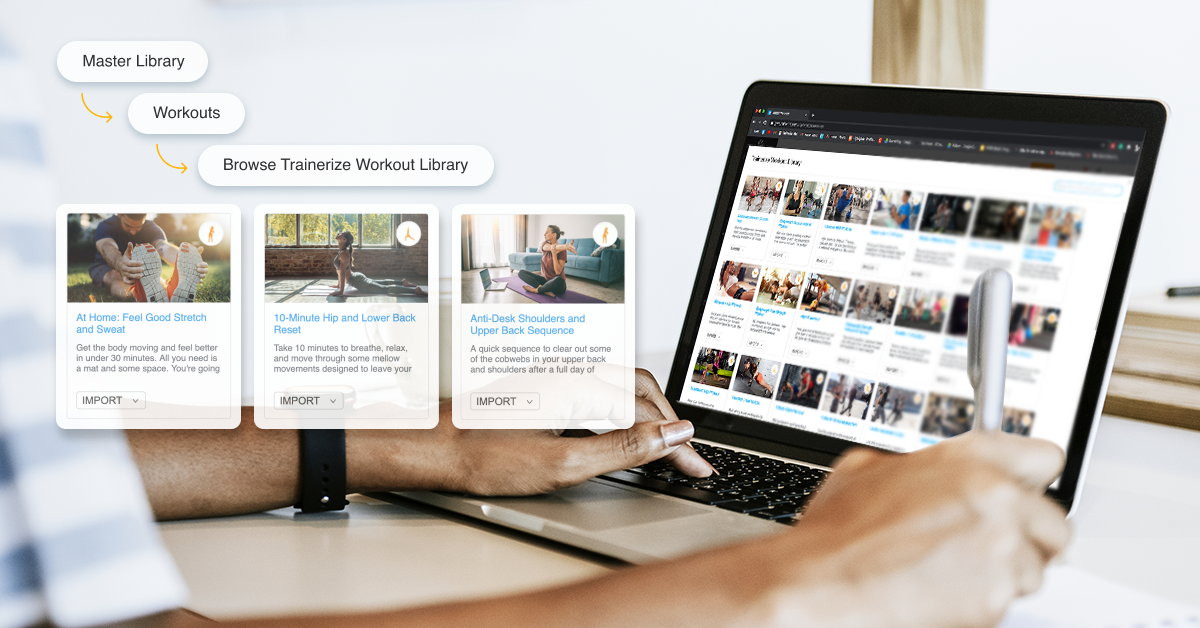 PRE-MADE WORKOUTS AND PROGRAMS FOR DESK-BOUND CLIENTS
Try out the pre-made workouts below with your clients to keep them moving when they need it most! Head over to the app and access the new workouts from Master Library > Workouts > Browse Trainerize Library. You'll find 3 new pre-made workouts to help your clients stretch, reset, and rehab.
Feel Good Stretch and Sweat at Home – Get the body moving and feel better in under 30 minutes. All you need is a mat and some space. You're going to sweat a little bit and get a good flow going at the same time. Get ready to open up!
10-Minute Hip and Lower Back Reset – Take 10 minutes to breathe, relax, and move through some mellow movements designed to leave your spine feeling limber. This could be done on a lunch break, at the home office, or after a workout at the gym. Be sure to breathe deeply, move slowly, and take your time with these movements. There is no rush and no time limit when it comes to taking care of your body.
Anti-Desk Shoulders and Upper Back Sequence – A quick sequence to clear out some of the cobwebs in your upper back and shoulders after a full day of sitting. Take a break from the desk, and get onto the mat for some self-care.
PRE-MADE WORKOUTS AND PROGRAMS WITH BANDS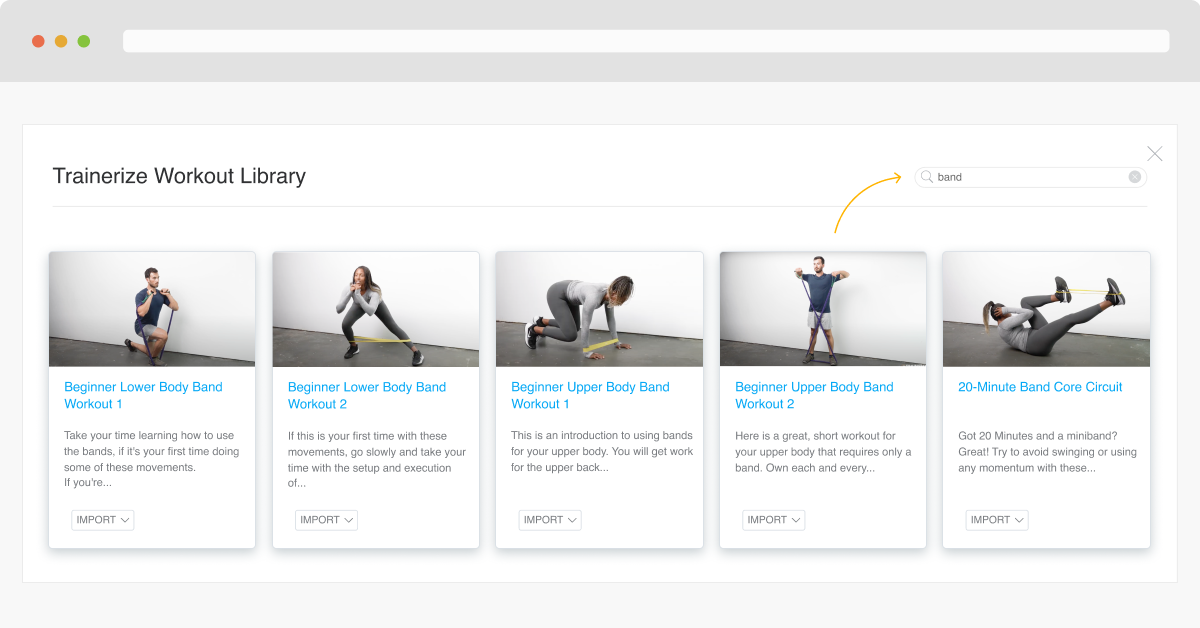 5 Full Band Workouts – Including 2 Upper Body Workouts, 2 Lower Body Workouts, and a Core Circuit! 
8-Week Beginner Band Program – An introduction to using bands for beginners, including 4 weekly workouts, and a 20-minute core circuit for Saturdays. Perfect for those who want to workout from home using only bands. This would be great for someone who may have fat loss goals, or someone just looking to get back into a routine of regular exercise at home! 
We hope you enjoy these new exercises and pre-made workouts and programs. 
As you know, we're always listening to you—our amazing #TZtrainers. We love using your ideas and feedback to help make Trainerize the best app possible for your fitness business.
Bands and corrective exercises are just one of the many suggestions that has come from our conversations. Tell us more about your experience using Trainerize and any features you'd like to see by posting in our ideas forum.