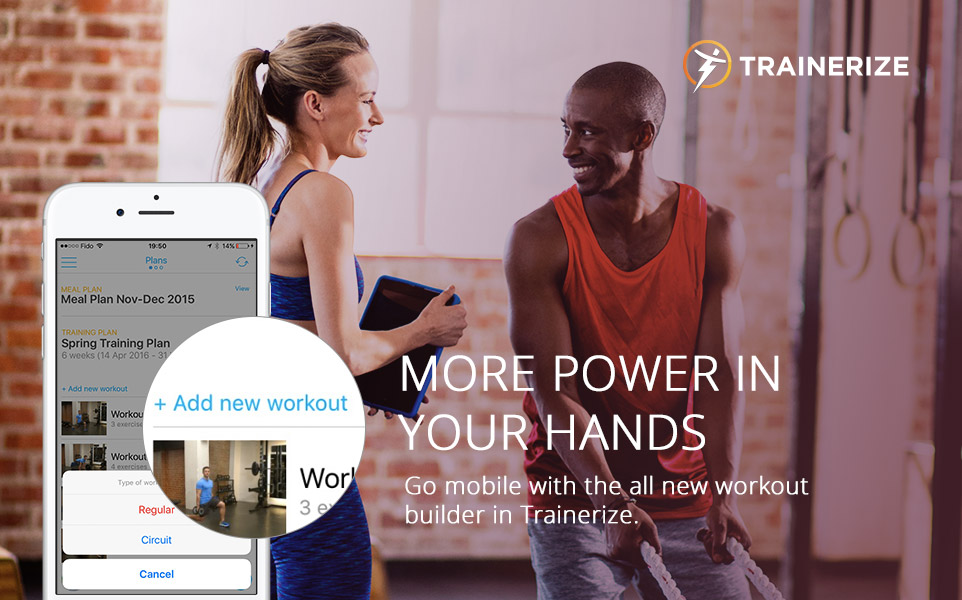 The word is out and we couldn't be happier to introduce our latest update! Our phenomenal new Mobile Workout Builder brings you more power to run your business from anywhere this summer, and with our brand new Fitbit Beta integration, your clients will be even more engaged to your mobile app!
introducing the trainerize mobile workout builder
The ability to create and edit workouts on mobile is probably one of the most requested features from our trainers. Trust us when we say that we have been waiting for this as much as you have! With the latest Trainerize V3 mobile platform, it was finally possible for us to introduce this powerful feature.
Trainers can now create and customize workouts from their smartphones anywhere, and at any time during their day. This brings more freedom and efficiency for trainers to build new workouts, especially when they're not by their computers and they're in the gym training clients!
With the Mobile Workout Builder, you can now switch into any client's training plan and "Add a new workout". This action will open a new screen where you can then customize the new workout by choosing to add exercises, group them into supersets, change the order of the exercises, or even insert rest times. You can also select the number of sets and specific targets for each exercise. When building a new workout, you will be able to choose from existing Trainerize exercises or create your own by tapping on "Add custom exercise".
All of the options in the workout builder are here to make your life easier and save you time when creating client programs from your smartphone! This is just the beginning of an enhanced Mobile Workout Builder experience and we will soon be adding even more features to it, such as saving your workouts as workout templates, or including YouTube exercise videos.
introducing the trainerize fitbit beta integration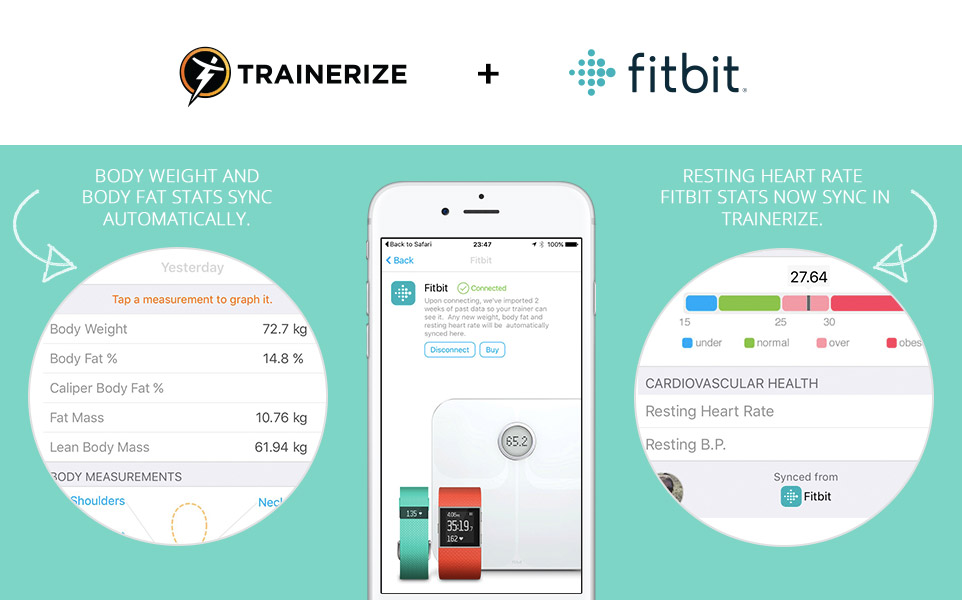 Another amazing feature we are thrilled to introduce in this release is the ability for clients to connect their Fitbit tracker and Fitbit Aria scale to sync body stats to Trainerize. We couldn't wait to announce this integration, and although it is still in Beta*, we were really excited to start syncing our Fitbit's to Trainerize.
The Trainerize Fitbit Beta integration offers a new way for fitness professionals to analyze and influence client behavior by providing access to device and wearable data. With the new capabilities, fitness professionals and nutritionists using Trainerize gain access to client weight, resting heart rate and body fat percentage data from Fitbit devices and wearables.
At the same time, clients can use their Fitbit smart devices, both the Fitbit tracker and also the Fitbit Aria Scale, to stay more connected to their trainer. This new data that trainers receive can help them to create highly personalized training plans.
What's being synced (Beta)*: Resting Heart Rate (from heart rate enabled Fitbit trackers), Body Weight and Body Fat % (from the Aria Fitbit scales) are being synced to Trainerize. We are working on a full Fitbit workout and activity tracker integration, so stay tuned, it's coming really soon!
Read more about the Fitbit Integration to find out how you can motivate your clients and get them more engaged to their training plan and mobile app!
other features we added in this update:
EDIT SCHEDULED WORKOUTS. Another new feature we've introduced is the ability for trainers to edit a scheduled workout and have the option to permanently save workout changes into the training plan, not just to the specific scheduled workout. This allows trainers to customize existing workouts in the training plan by editing the scheduled version on the calendar. This feature will help streamline trainer's time letting them make changes to the training plan on the fly with clients.
ADD SET IN SUPERSET WORKOUT. We've also made it possible for both trainers and clients to add an extra set when tracking a workout that contains supersets. Many of you have wanted this feature to ensure proper tracking when you feel like you can put in that extra set. Now you can!💪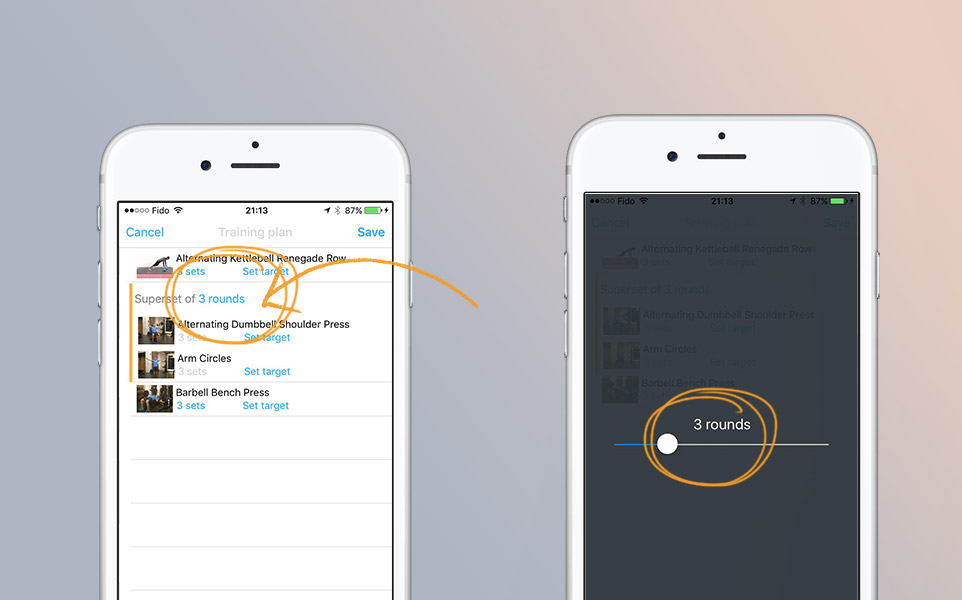 FIXED: PROGRESS PHOTO SIDE-BY-SIDE DISPLAY. This release also fixes the on and off issue some of you have had with displaying progress photos side-by-side. We are pleased to announce that our product team has finally identified and fixed this issue.
This is an awesome release, do you agree? 🚀📲😎. We hope you enjoy the new features and we can't wait for you and your clients to start using them so you can give us feedback.  Stay tuned, as more amazing new features will be popping up soon in your Trainerize app!
Take your Fitness Business to the next level.
Start your free 30-day trial of Trainerize.