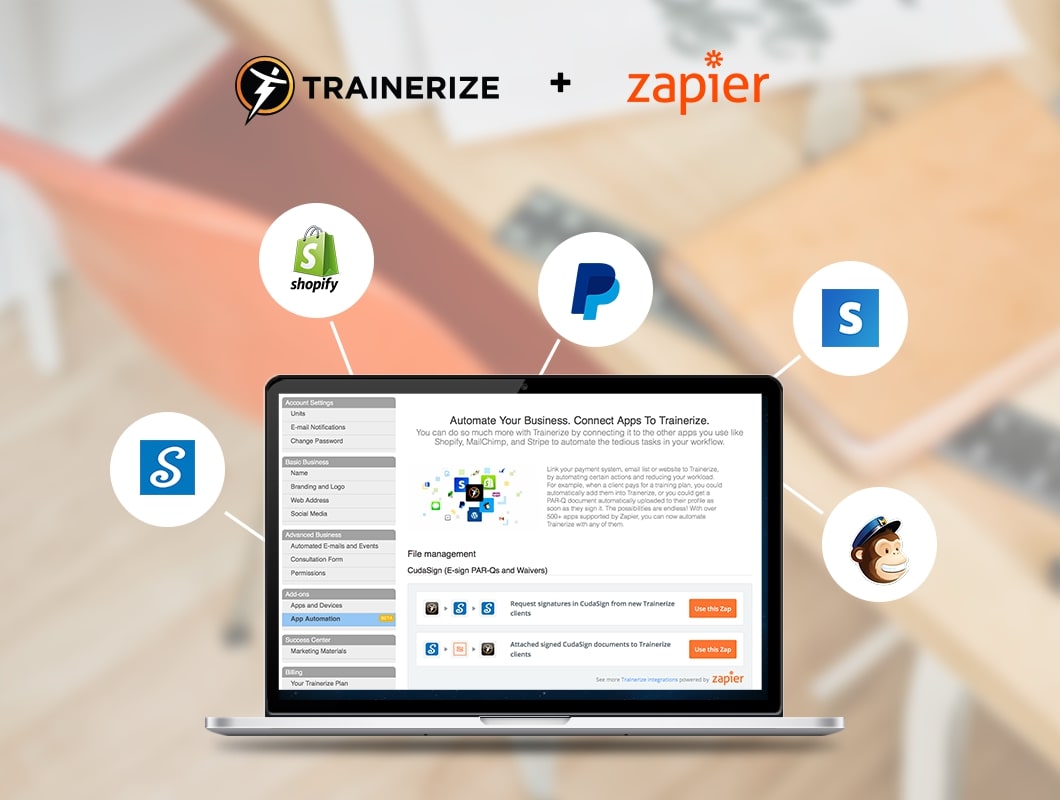 It's official! Trainerize has integrated to Zapier, the best workflow automation app on the market! Trainers and fitness studios can unlock a world of interconnected apps and make their businesses run smoother than ever before.
We all have that special way in which we do things. Whether it's sending a welcome email to a customer introducing them to their training plan, or sending your new clients a document or waiver to sign right after they pay. Whether you realize it or not, you have a unique way of doing things that just works for your business. This workflow is essential for your business, your time and your productivity—and now, you can make it better.
Trainerize and Zapier will allow you to do save time and streamline your daily tasks when it comes to setting up your clients or automating certain business workflows. By using different actions and triggers, you can manage your business easier than ever! There are now 500+ apps you can connect to Trainerize and simplify your daily workflow, all powered by Zapier!
these are just a few ways in which you can use Trainerize and zapier:
Add new clients in Trainerize after they pay with PayPal or Stripe
Send new Trainerize clients a document to sign with CudaSign automatically
Automatically store signed documents to clients' profiles in Trainerize
Create new clients in Trainerize after they pay in your Shopify e-storefront
Add new Trainerize clients to a MailChimp email list
and many others!
Learn how to setup Zapier for your business and find out what are the most common workflows that we've tried with Zapier app automation.
Take your Fitness Business to the next level.
Start your free 30-day trial of Trainerize.