We've streamlined and enhanced the trainer page and made it easier for you to manage multiple trainers in a gym or small studio fitness business.
Instead of Deactivating trainers, we've simplified it to simply Delete. You can now remove a trainer outright.
Free accounts can have unlimited trainers too.

You can easily reassign clients and workout templates between trainers.

See workout templates counts across all trainers.
As part of this streamlining upgrade, deactivated trainers have been removed from your businesses. If there is a deactivated trainer you wish to retrieve, please contact us.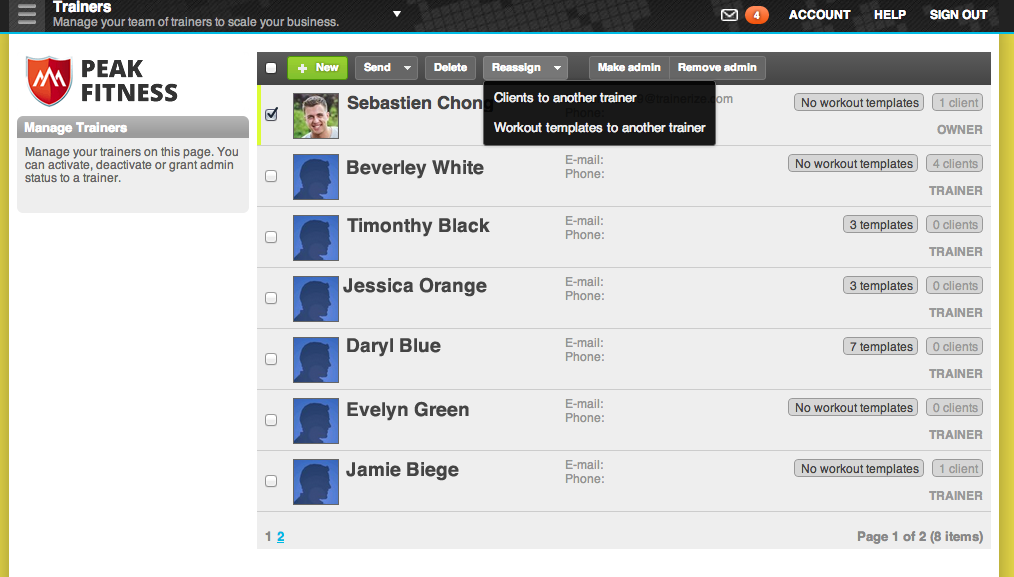 This upgrade also includes numerous bug fixes including:
– deleted workouts showing up as missed in trainer notifications
– better performance for client's recent activity on a trainer's dash