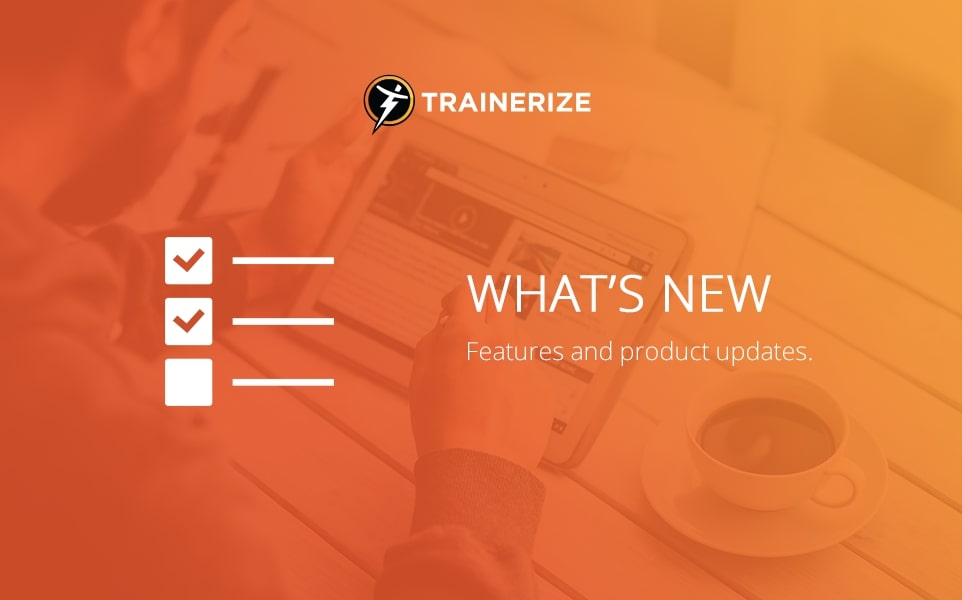 With everyone heading back to the gym and working on their New Year fitness resolutions, we know you are working even harder to keep your personal training clients happy by offering the highest level of service.
Although you probably already have amazing multi-tasking abilities, the beginning of the year can be a challenging time. Especially when you are managing and training lots of clients and you are busy doing so many other things to grow your fitness business (eg. sales, social media, training everyone and keeping a healthy life balance). This is where we come in!
Handle all of your clients with the new Save As & Updated Copy Features available in Trainerize. Trainerize has just launched these 2 new features that will make it faster for you to streamline your work, and simplify the way you build and copy workouts and training plans.
save workout templates as new ones (save as…)
This feature was one of the most requested features from our Ideas forum and we are happy to finally be able to announce it! We're introducing the option to edit a workout or a workout template by saving it as a new one, while keeping the existing one untouched. This allows you to setup new clients faster, send workouts to clients more efficiently and improve your overall productivity when creating workouts.
You can start using this option right away:
1. From the workout builder – Workout templates come in handy when building workouts and we recommend you use them to streamline your work when creating training plans for your clients. Now, we've made creating templates even easier. With the new "Save As" feature you can edit a current workout template and transform into a new one without having to build it from scratch or alter the initial one. Just "Save As", and it's done!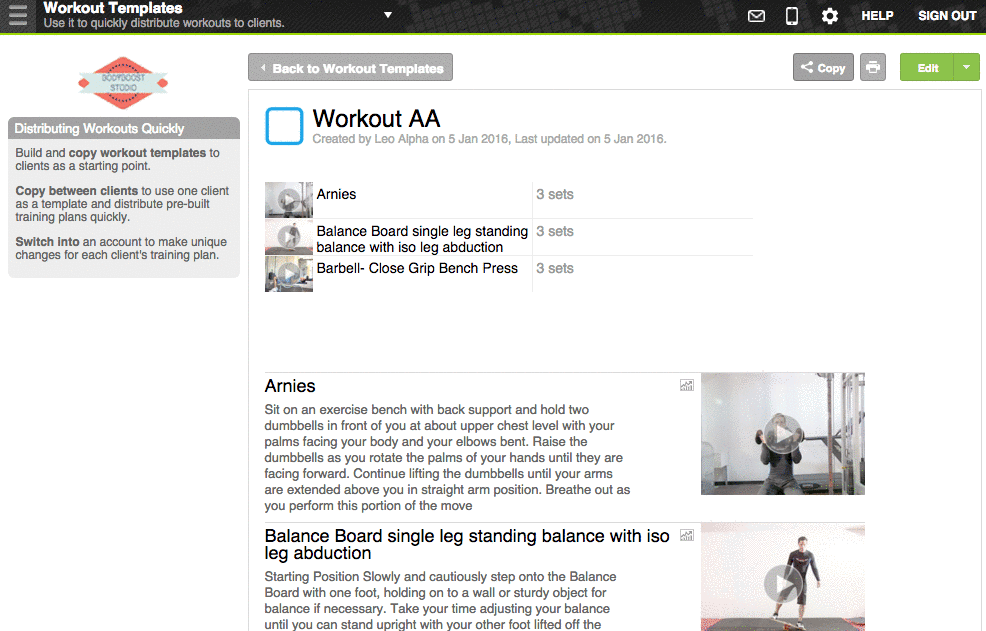 2. From the client's training plan page – From a client's training plan, tap on "Edit All" workouts , choose the workout you wish to edit and then make changes. When you're done, save it as a new workout. This new workout will show up in your client's training plan. This is a quick way of updating training plans with new workouts which are similar, but updated with new changes!
3. From your workout templates – Select an existing workout template and edit it. After making changes, select the "Save As" option in the top right corner. Just like that, you've created a new template based on an existing template.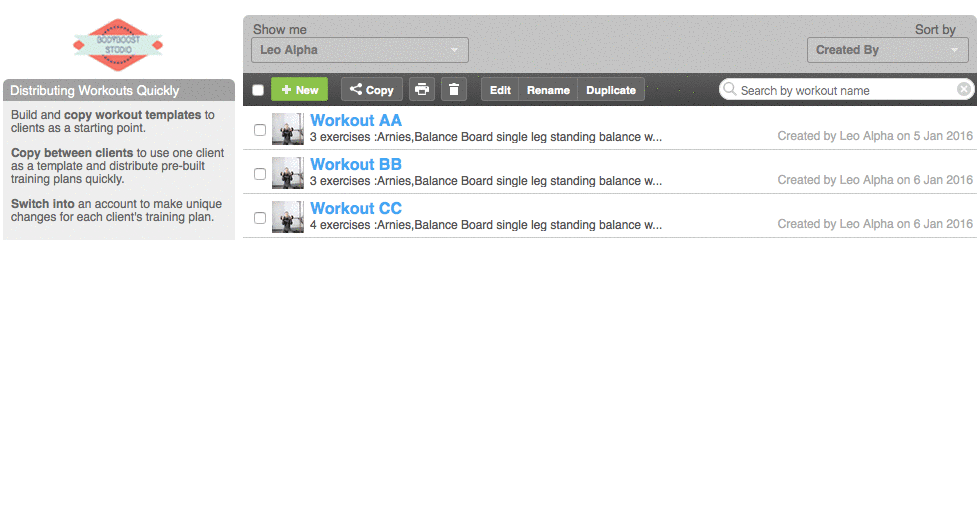 view client date availability when copying workouts

In addition to saving workout templates as new ones, we have made it easier for trainers to copy training plans from one client to many clients. We've introduced a feature that automatically checks dates for clients that have an existing training plan. Now you can instantly know when you can copy a new training plan and start it at the same time for multiple clients. This is a simple, yet highly effective way to see when a group of clients training plans are ending, even if they are all on different training plans!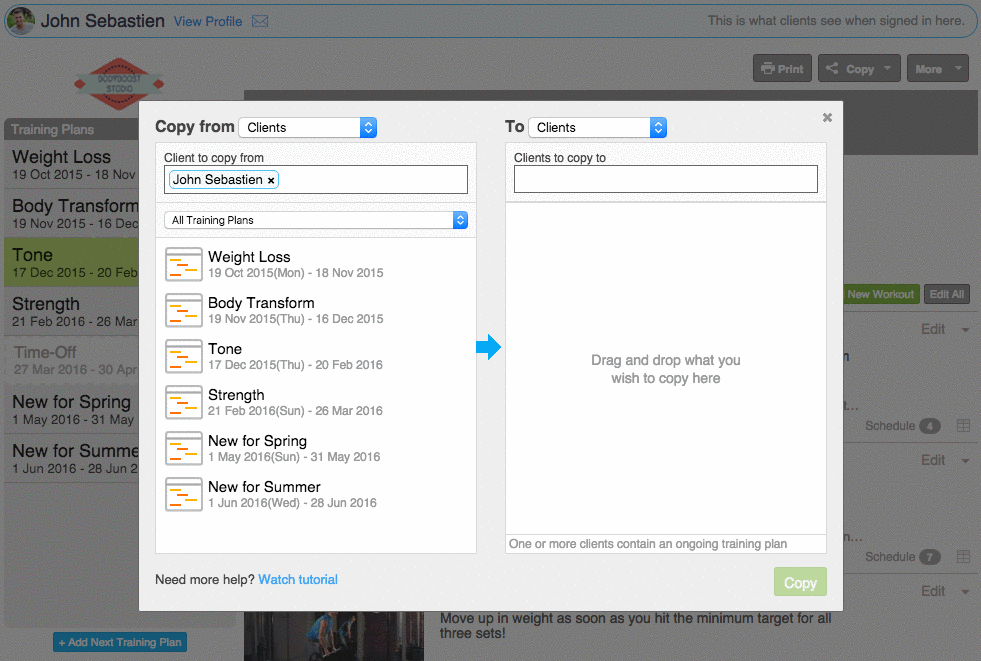 We hope these 2 new features will launch your productivity off the charts and transform you into a multi-tasking master! Keep your product suggestions and feedback coming into  ideas.trainerize.com. We are always adding new features to Trainerize and we're committed to listening to all of you to make it even better. Happy New Year!
Take your Fitness Business to the next level.
Start your free 30-day trial of Trainerize.