We are really excited to announce that we've just performed an important update to the Trainerize web platform that improves YouTube functionality and introduces a new way to sort clients.
Check out the new changes:
Search for Training Plan names on client grid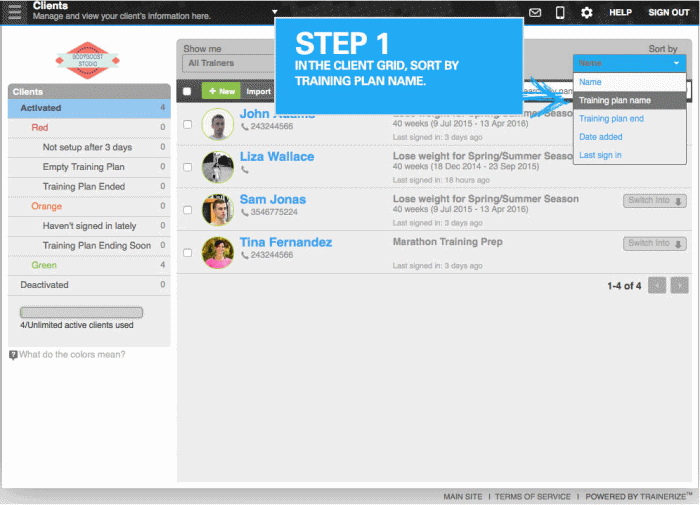 We work hard to listen to your amazing feedback and ideas, and use those to make continuous improvements to Trainerize.
After our recent update that introduced highlighted categories for clients needing attention, we have now improved the way in which clients can be sorted. More specifically, when you sort by training plan, you can now search for the name of one of your training plans. This will display a list of all the clients that are on that particular training plan. We hope this new functionality will improve your workflow and come in handy when managing clients in a group.
Brand New YouTube Import Tool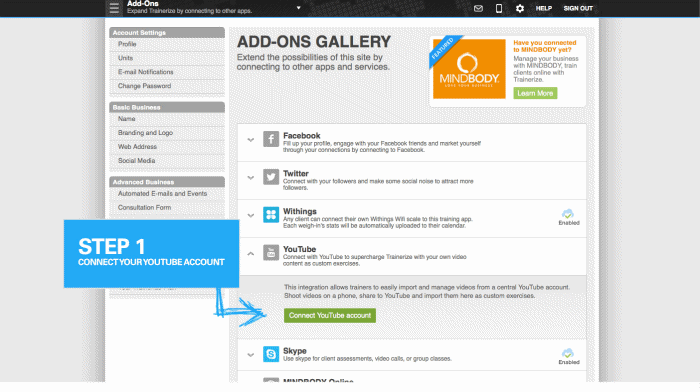 We're stoked to announce that we have launched a new and improved YouTube import tool. Importing your custom workout videos is one of our key features and we really wanted this functionality to be as powerful as possible.
Due to recent Google API changes, we had to completely redesign the YouTube import tool. In order to simplify connecting your YouTube channel, we've added the option to automatically set your video permissions right from Trainerize. This way you can choose to 'unlist' all your Trainerize videos at once in order  to hide or protect your content from public searches. This makes importing videos feel like a breeze and it's so much faster than before!
Good To Know about YouTube Video Permissions:
There are 3 different ways of hosting your YouTube videos:
1. Public – searchable  to the public, will stream in Trainerize.
2. Private – not searchable, won't stream with Trainerize.
3. Unlisted – only accessible with a link, not searchable, will stream in Trainerize. For Trainers that want to keep their videos away from the public on YouTube, but still accessible in Trainerize. This is the recommended setting that you should be using when linking your YouTube Channel to Trainerize as it protects your content from public making the videos only accessible if customers pay to train with you online.
We hope these updates will help you make the most of Trainerize when it comes to managing your clients and your custom videos.
Take your Fitness Business to the next level.
Start your free 30-day trial of Trainerize.