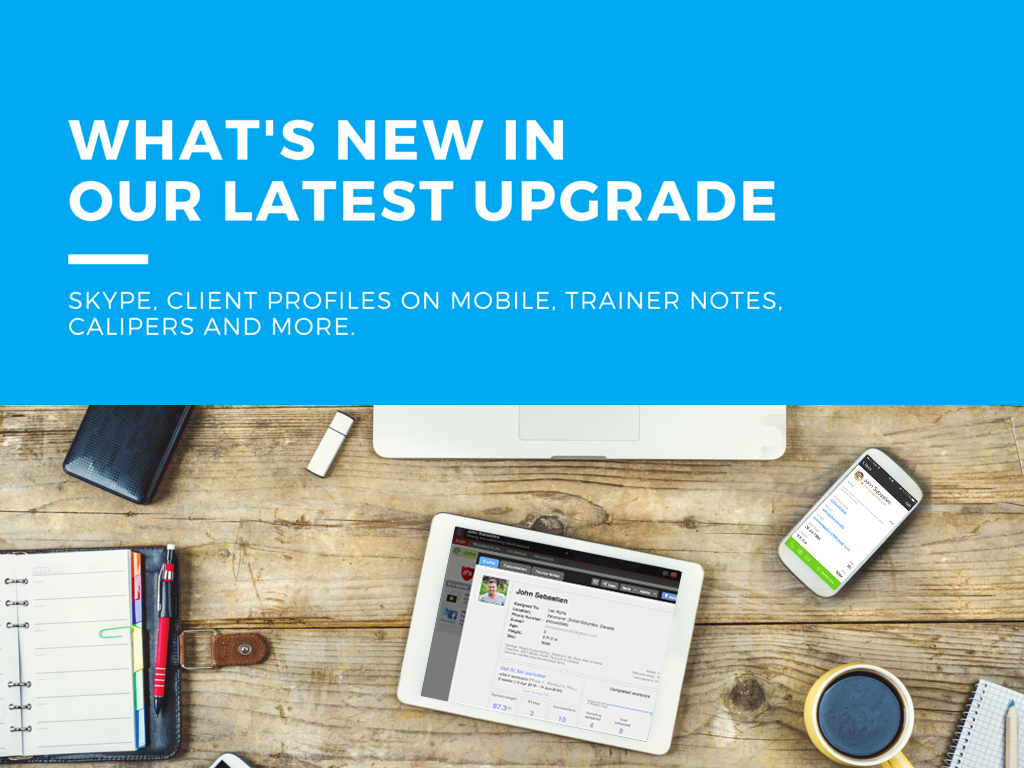 This new Trainerize update is one of our biggest so far and we're excited to share all of the new features that we've added. Your success matters to us the most, and we're always striving to provide the best possible web and mobile experience for you and your clients.
Here's what's new in Trainerize, so you can learn how to make the most of it.
WHAT WE UPDATED
Simple Trainer Notes
We've redesigned trainer notes into a simple, editable list. Notes are now viewable when opening your client's profile, so you can check them faster than ever.

Flag injuries with a single tap
Quickly add and keep track of client injuries right from your clients' profiles. The "flag" sticker can be added to any trainer note making the note bubble up to the top of the list.  The injury "flag" will be visible even  after you close the client's profile, right next to the client's picture, so you will always remember that your clients have an injury. This is a key feature when it comes to trainer collaboration, making injuries and notes more visible when reassigning clients.
Add clients on top of your plan limit
Reaching the top  should be an achievement, not an issue. You can now add as many new clients as you want to your Trainerize account, but based on your plan's client limit, they will stay as "pending" until you upgrade your plan, or deactivate other clients. This allows you to capture new business in advance. You can activate the pending clients when the timing is just right.
High-accuracy body stats assessments with calipers
Perform client progress assessments like never before. We've made body measurements even more detailed by including 3 and 7 site caliper body fat measurements. We also added blood pressure and resting heart rate measurements to allow your clients to monitor their hearts and focus on long term goals.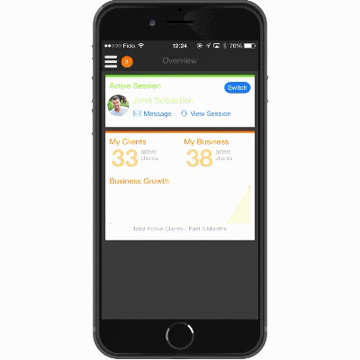 Open and edit client profiles anytime, on any device
We are constantly looking for new ways to improve your experience on the mobile app. We are proud to announce that client profiles on mobile are finally here! You'll have the ability to add new clients and edit existing client profiles in just seconds. Furthermore, your client list is now setup as an address book that you can use to message and call clients directly. We hope this will help you engage with your clients in more ways than ever before.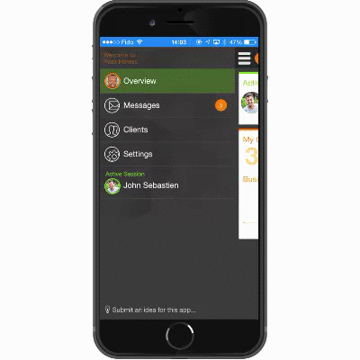 Manage remote clients with the brand new Skype add-on
We are super excited to announce this latest add-on! We are working hard to making Trainerize connect to the best tools and apps on the market, so by popular demand we've made Skype available in Trainerize. We hope Trainerize & Skype will make your life easier and provide a great solution for managing initial online assessments, progress calls or follow-up video calls between you and your remote clients. This solution will empower communication on the mobile app and make it even easier for trainers to get in touch with online clients.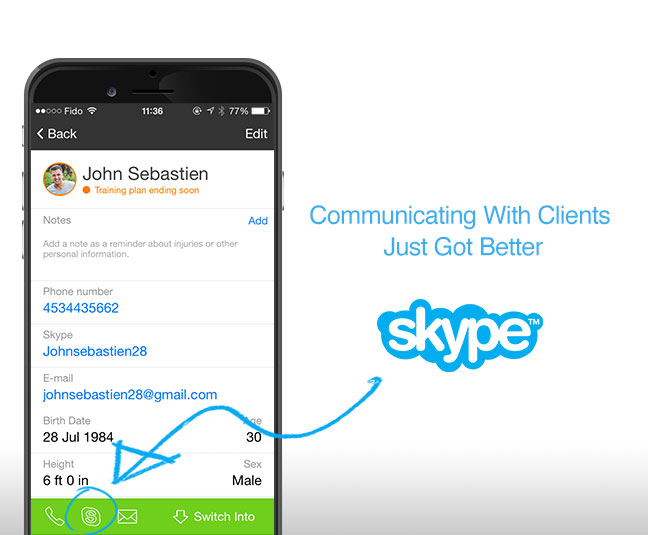 Clients needing attention, now more accurately highlighted by color
We've added other small fixes and improvements to the ways trainers manage clients needing attention. We've color-coded clients based on 3 levels of attention (red, orange, green), so you can address client needs at a glance. You can see the colors border around their profile pictures, either by accessing the Main Dropdown Menu, or the Clients page.
We hope these new features will improve your web and mobile app experience. We're keen to make Trainerize work better for managing your online personal training needs. In recent months we've completely redesigned our mobile app, added trainer branding on mobile, transformed in-app messaging and launched scheduling for body stats graphs.
This is all because of the great feedback you've been providing on ideas.trainerize.com.
Good To Know
The mobile app will update automatically if you have auto app updates turned on on your phone. Otherwise, make sure you hit update from the AppStore or Google Play apps.
Take your Fitness Business to the next level.
Start your free 30-day trial of Trainerize.