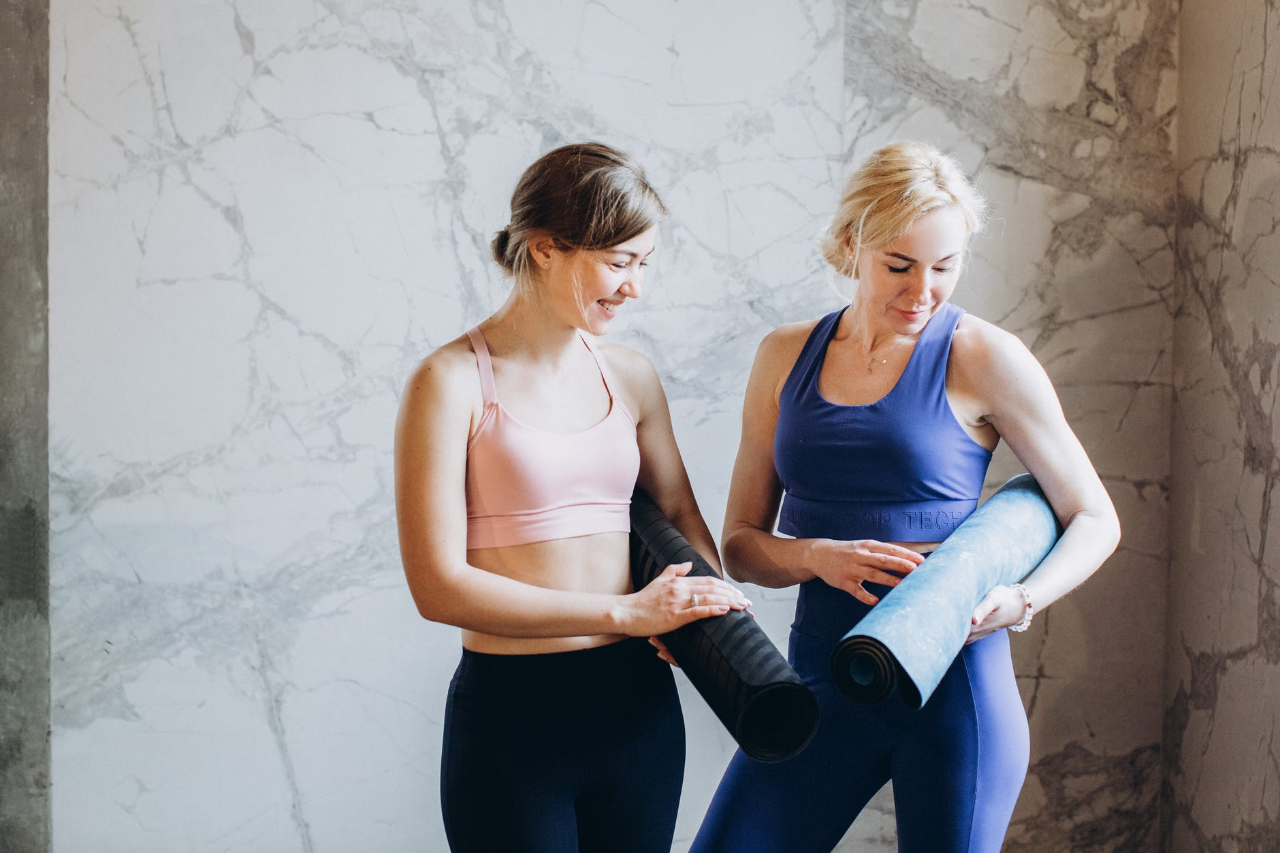 This may sound cliche but I think I was born to be a personal trainer. I have always stayed active from the time I was a little girl. I would always ride bikes and play games outside with friends in my neighborhood. As I got older, I got into organized sports and activities like track, gymnastics, basketball, dance, and cheerleading. These sports kept me very active throughout the school year, and during the summers I would swim, bike, or rollerblade. I always seemed to stay active and when I wasn't active, I always felt like something was missing.
Training to be a trainer
After graduating from high school, I decided to pursue a career in physical education. I taught for one year after graduation and realized that I had a real passion for teaching fitness and wanted to teach adults and teens about fitness and health as a lifestyle. I began working at my local YMCA as a fitness professional and thoroughly enjoyed working with people to help them learn how to use the machines and setting them up on programs. My own regular workouts and creating new training plans and routines were satisfying for me!
This experience led me to become a certified personal trainer and fitness instructor. Besides getting paid more for the same job, I was now qualified to give training advice and build programs. I brushed up on a few exercise science classes at my local community college that would help with my personal training career. Then, I decided to get my degree. While I was finishing up my bachelor's degree at the University of Dayton, I got married. Shortly after graduation, I became pregnant, while working at the YMCA.
Train more clients than ever before.
Start your free 30-day trial of Trainerize. 
Flexibility for family
The personal training career is perfect for me. I  schedule my training and classes around my children and family life. As a new mom, I was able to work as much as I wanted to and still have plenty of time with my family. As my home life changed and the children went off to school I have been able to add more hours to my work schedule and spend more time improving my credentials as a personal trainer and fitness instructor. My fitness level has also improved throughout my career because I practice what I preach. I have a rule that I stick with. Never ask my clients to do anything that I cannot do or will not try to do myself. The key to being a good trainer is to put yourself in your clients' shoes.
Where I am today
It is so rewarding to watch people's self-esteem and confidence increase as they reach their goals and progress their abilities. Most of the time, it is the little things they start to accomplish and notice, like daily tasks such as going up the stairs or carrying groceries getting easier. It makes my job worth doing when they tell me how much I have helped them or I just see that they are getting stronger. Personal training as an industry is forever changing and evolving, and I love being part of an industry that our country needs.
Obesity and sedentary lifestyles are preventable! Our society is becoming more active and healthy, and I'm a big part of that! I hope to someday take all of my years of experience and open my own personal training business. I have goals to continue learning and offer my clients a full experience as a health coach so I can help them work on all aspects of health and wellness for a healthy and fit lifestyle. Ultimately, I train because I love witnessing people reaching their goals.
Up your Personal Training game.
Activate your free 30-day trial of Trainerize.