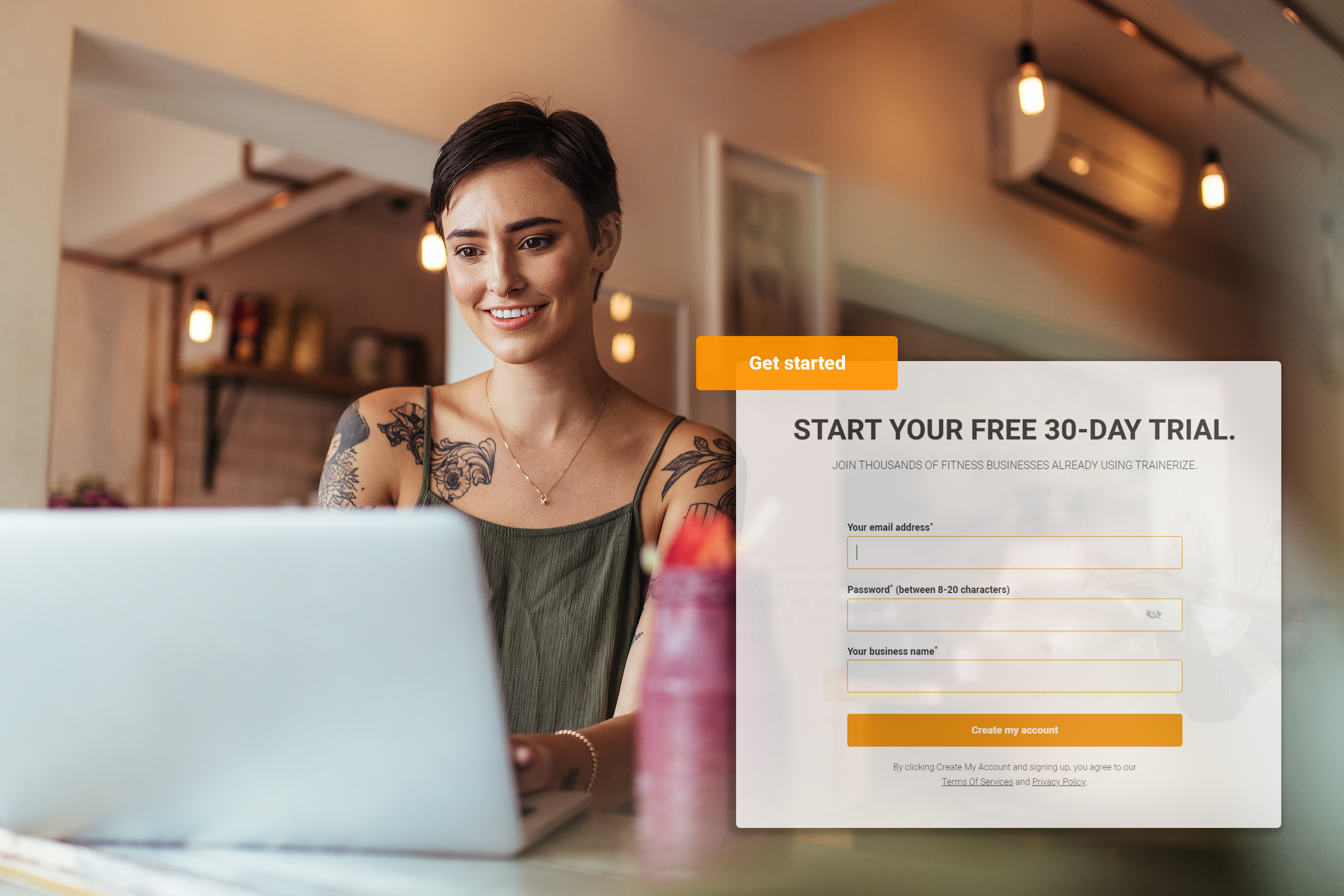 When trainers and fitness professionals sign up for a free trial of Trainerize, we always ask them why they're trying out the app. Everything we do is for trainers and clubs… and we want to know what brought them to us, and how we can support them! Along the way, we realized their reasons are pretty compelling… and we wanted to share! #humblebrag
Here are 14 reasons why different fit pros signed up for a Trainerize trial, in their own words.
1. To build client engagement and retention
"The internet is the future and I wanted a way to digitize my business. This seems like a great way to consolidate record keeping, macro tracking, workout routines, etc. I am aware that client retention increases with more engagement and progressing toward goals. Hopefully this app will do the trick." – Max
2. To find work-life balance
"To streamline the delivery of my products to clients. I want their exercises and tracking to be right there in an efficient and timely manner. I don't want to have to use all my time demonstrating exercises and tracking calories if there is a more efficient way of doing things. This way I have time to reach more people and onboard more clients but have time for my family and time off as well." – Anonymous
3. To help people
"I have been a fitness professional for 20+ years [and recently] sold my last location and left the fitness space. I still have the desire to connect with people and help them reach their goals—plus, former clients keep reaching out to me asking for help. I've wanted to do online training exclusively for quite some time, [and a friend] mentioned she was offering online training as an option to her clients. She gave me more info and here I am!" – Shanna
4. To scale training offerings
"Interested in offering large scale online programming for clients and non-clients. Additional stream of revenue." – Taylor
5. To combat COVID-19 lockdowns
"After having another lockdown, although short, I thought it was time to have an online option." – Anonymous
Not an online trainer yet? Become one!
Get your free 30-day trial of Trainerize now!
6. To improve customer experience
"To give my clients a better programming experience! Writing out exercises on paper or email without videos is outdated." – Annelyse
7. To integrate client data and communication
"To help me organize my fitness content, help keep all of my clients progress tracked and in one place, make communication with my clients more seamless and help my clients track their own progress." –Anonymous
8. To relocate a business
"I recently had to relocate… I have not yet found studio space to reopen but have clients [in both locations] who are asking me to continue training them online! This will be my first experience ever doing so and a fellow fitness enthusiast recommended I give Trainerize a try!" –Anonymous
9. To house and monetize workout videos
"I was looking for an online digital app I can use to sell my workout videos to clients and also start my first online business with a legit fitness app. I ran across [Trainerize] and wanted to learn more about how I can get started!" –Anonymous
10. To offer online training
"I am the COO of [a gym] with 9 locations and I believe in the power of providing virtual guidance to our members to help guide them on their journey towards their results." –
R.E. Lewis, Fitworks
11. To grow her client list
"Due to carrying a full time load of clients I see individually, I found myself unable to add more to my personal workload. With this app, I can still help change lives, my true passion." – Misty
12. To track both fitness and nutrition
"I wanted to give my clients ease of tracking workouts and nutrition in one place. As well as the great form videos. It was very easy for me to structure workouts compared to my previous method." – Liv
13. For a full-service platform
"I've done online coaching for years, but have always relied on piecing together different platforms…I'm in a position to build my online business to be more of a full-time situation for myself. Your platform was recommended by a friend who is also doing the free trial." –
Chris
, 
Chris Roche Wellness
14. To train beyond her region
Interest piqued? Learn more about how Trainerize can support your fitness business, or sign up for a 30-day trial.
Keep your current clients training.
Attract new ones in a flash.
Start your free 30-day trial of Trainerize!