Don't Forget Pinterest!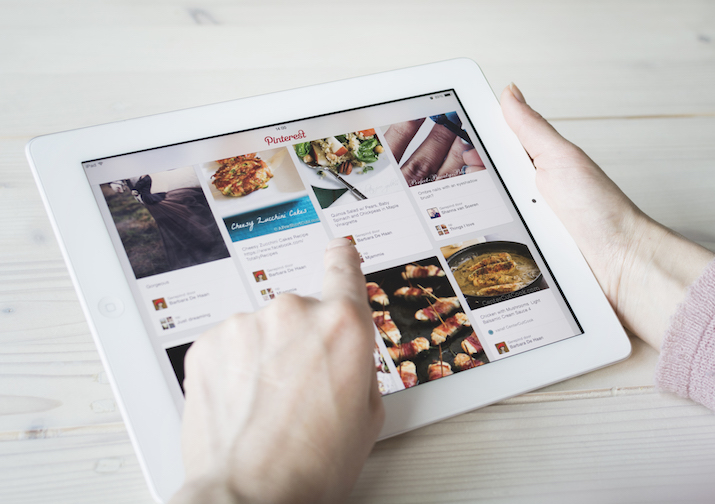 I have done many blog posts in the past discussing how to use social media to boost your online training sales and build your Trainerize clientele, however, I have not yet touched on the power of Pinterest.
I'm sure you have gone to Pinterest when looking for home decorating ideas, party planning tips, fashion, and/or recipes right? What about fitness tips? People are actively seeking and pinning fitness information on Pinterest everyday, and if as a fitness professional, you are not tapping into that audience, you are missing out on many potential customers! Think about it, there are some people who use Pinterest that might not be on any other social media channels.
The things we need to think about are:
What do we, as online personal trainers, share on Pinterest?
How do we get our pins noticed and "re-pinned"?
How will actively "pinning" on Pinterest help us grow our online training business?
Here are 3 Ways to Start Growing Your Online Training Business Using Pinterest:
1. Create a business account on Pinterest
Similar to Facebook, you will want to have a professional presence on Pinterest, and therefore should not use your personal Pinterest account to promote or share on Pinterest. Create a business account with a professional looking banner and description of what your business offers. (Choose if you want to promote your online training as well as your in-person training, or just one). Keep this profile visually consistent with your other social media business accounts so potential customers can search you an any channel and get the same experience.
2. Make sure your website is capable of being "pinned"
A great way to start growing your audience on Pinterest is to start sharing some posts from your website. You also want to make sure you have social share tabs on each of your blogs that allow people to click one button to "pin" blogs or images directly from your website. Having others pin your posts to their boards is the best way to get more hits to your website and more potential customers finding out who you are. Be sure you have eye catching professional looking images to go along with your blog posts (infographics are great and highly shared on Pinterest!). If you are not an avid photographer, stock photos are always a great idea and can be found on many free stock photo websites.
3. Create boards organized into categories for easy access to information (and pin often!)
Once you have created your business profile on Pinterest, make sure your profile appears organized and make it easy for people to find the information they are looking for. Some examples of boards you can create are: Before and After pictures, Sales and discounts, Online Training Programs, Fitness Tips, Nutrition Tips and/or Healthy Recipes, etc. I know it might be hard to find time to update yet another social media platform, but if you are organized, it should be manageable. There are many services that will allow you to schedule your posts to Pinterest, just the same as you would any of your other social media posts. Sit down once a week and schedule all your posts for the week while you schedule your tweets, Facebook, and Instagram posts, so then it's all done and you don't have to worry about it.
It might be hard to get things rolling on Pinterest, but just keep posting relevant and informative information that you think people would want to pin and watch your following continue to grow. Just make sure all of your pins link back to your website, which should have all the information about your online training services readily available.