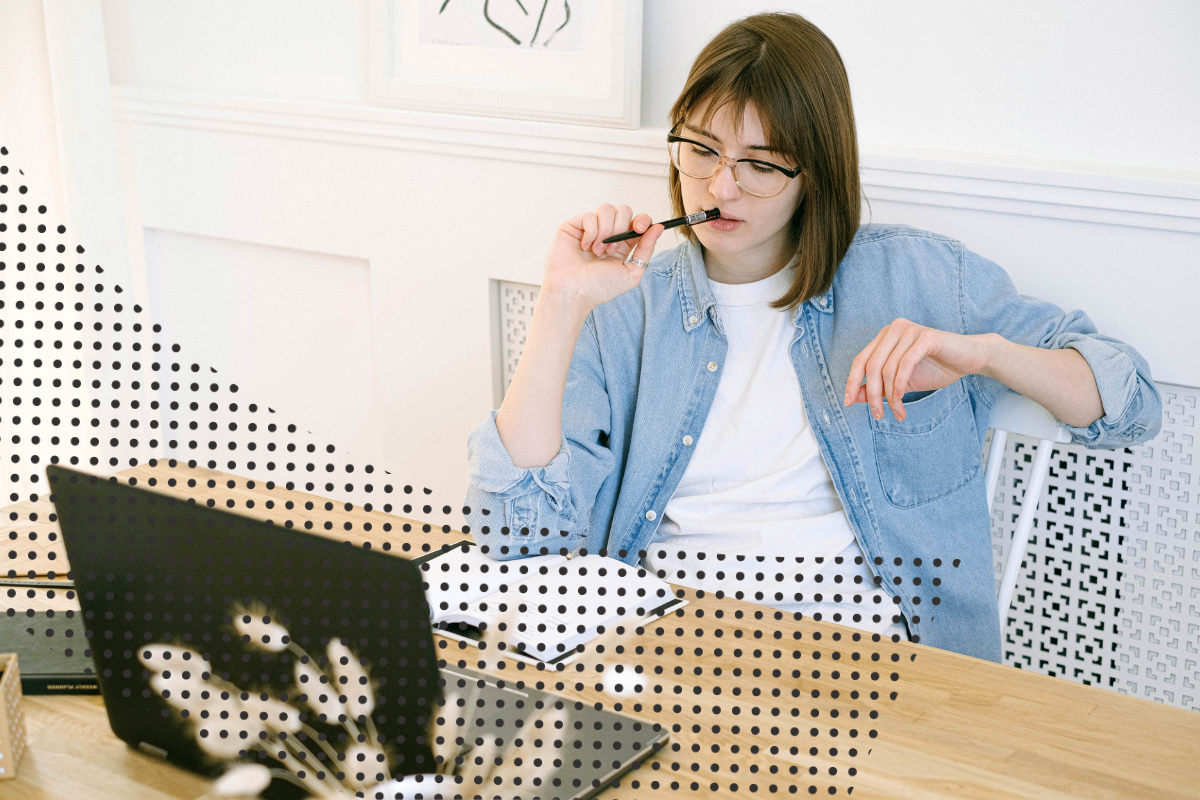 So you want to start a blog? Hooray! Blogging is a great way to grow your audience and to keep your business relevant whenever someone googles fitness-related topics. Consistent blogging will also help you attract new followers and grow your business as a result.
But, where do you start when it comes to generating enough fitness content ideas to keep potential readers interested and engaged —Especially in an industry where trends are constantly changing?!
To help kickstart your creativity (and your blog) we've come up with 19 Fitness content ideas to get you started. But, before we dive in, here's our top four tips to keep in mind before you even sit down to write.
1. Know your niche
We know we've mentioned this one once or twice, and for fear of sounding like a broken record, we're putting it out there again😉. Before you write a single piece of content on your blog or socials, it's important to know your niche. Why? Because it's the key to ensuring that you're writing content that your clients or potential clients see as valuable and useful in their fitness journey.
So, decide what unique value you have to offer people and then match your services to your niche.
TZ Tips:
Try coming up with someone you know or have met in the past who fits your target market.

Keep that person in mind every single time you sit down to write a piece of content.

Always ask yourself if what you're writing is relevant to that person. This will help you determine whether your message is serving your niche. 
🔗 Build top-notch client relationships
FREE GUIDE: The Ultimate Guide to Client Engagement
2. Know your voice
One of the keys to regular blogging is to use a consistent tone of voice. Your tone should match the one you use across all your marketing channels.
Before you write your content, take a minute to decide how you want your tone of voice to come across in your writing. Do you want to take a casual approach, or is more of a formal tone your style? No matter what you choose, our top recommendation is to let a little bit of your personality shine through.
3. Understand the basics of SEO
You don't have to be an SEO (search engine optimization) expert, but having a basic understanding of how SEO and keywords will help you get noticed on google and other search engines when people search up questions and topics related to fitness. 
A great place to start is to type a fitness topic in the google search bar. Once you do, other search terms will automatically populate. You can then type those phrases into your search bar to see what kind of articles and content rank at the top.
4. Plan your content strategy
Plan your content strategy for six months to a year. Ask yourself what topics you'll cover and how frequently you'll post. Planning ahead makes things so much easier when you get stuck or don't know what to write about. Your content strategy doesn't have to be a 100% set-in-stone plan, but we highly recommend developing a few main writing categories that you know you want to talk about consistently and then start brainstorming under each. 
19 Fitness Content Ideas to get you started
Coming up with new blog post ideas is challenging for even the most skilled writers. Try tackling these 19 fitness content ideas to get your writing started. 
# 1 Tell your story 
People who follow your fitness brand do so because there's something they like about what you offer. As a result, they want to feel connected and learn from you. Let them know who you are and how you started because your journey might inspire them to kickstart their own.
#2 Write about fitness gear 
The possibilities are endless when it comes to recommending fitness gear. You can talk about anything from what weights or mats you recommend to your top recommendations for equipment to set up a home gym.
#3 Give fitness clothing recommendations
Do you have a favorite workout apparel company or clothing brand? Share your love of your favorite outfits, from pants to workout bras and everything in between.
# 4 Share your weight loss tips
Help people achieve their fitness weight loss goals by giving them your top tips for losing weight in a healthy and safe way.
# 5 Post your favorite workouts 
Help people meet their health and fitness goals by posting your favorite workouts. The possibilities are endless here, from the top 3 workouts to do at home to the best cardio-burning hikes.
# 6 Share Videos
Create video content and share it on your fitness blog and your youtube channel. Your videos will help showcase what you do. It's also a great place to add a call to action, asking people to join your free trials or on-demand classes.
# 7 Share your favorite healthy recipes
Meal planning and tracking meals is an important part of meeting exercise goals for weight loss and health and nutrition. Share your favorite recipes on your blog.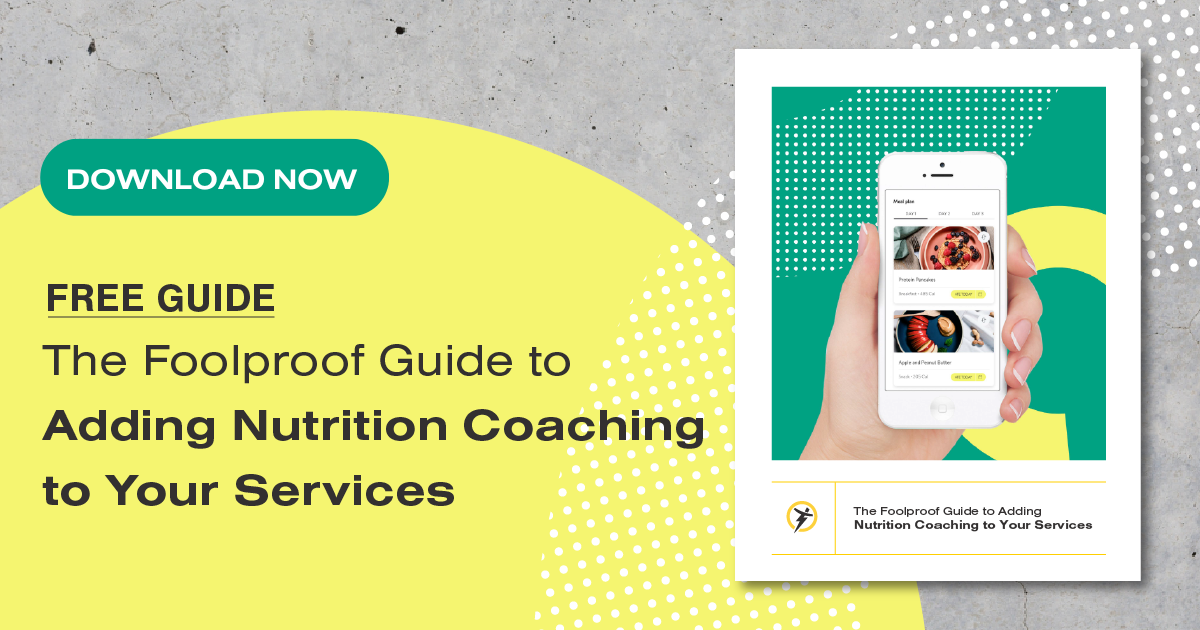 # 8 Share before and after pics 
People love to see the results you help people achieve. Write about and post pictures of your clients' journey with you. It will help other people stay focused and motivated. 
# 9 Collaborate with other brands and influencers
Collaborate with other brands and influencers and write content around what they offer. It's a great way to generate new content and gain more readers by sharing it across both of your channels. 
# 10 Write Q and A's
 Create interview-style content about topics your audience is interested in. You can interview former clients, other health and nutrition experts or even yourself.  
#11 Write about contests and discounts 
Create content around special contests or discounts you offer throughout the year. Whether it's a seasonal push around the holidays or a flash sale during the year, help people access your specials by sharing them online. 
#12 Offer freebies 
People love free stuff. Give them a taste of what you offer by giving them something for free. For example, try offering a free workout guide or tips for people to download in exchange for their email at the end of your blog posts.
#13 Write about tracking apps and fitness software
Write a post about how using a tracking app can help people achieve their fitness goals faster. You can write a whole post on the capabilities of your favourite app like the Trainerize mobile app. 
# 14 Showcase local fitness events 
Highlight local trails as well as local runs and fitness events happening in your area. It helps create a sense of community and is a great way to connect yourself with people attending these events. 
#15 Write your favorite health tips 
Create content around general health tips, whether it's about the importance of self-care, the value of supplements, your favorite skincare products or how exercise can lower stress. 
#16 Have guest posts 
Have other fitness professionals write a guest post on your blog. It's a great way to highlight each other's business and expose each of your markets to each other. 
#17 Posts about fitness trends
The fitness world is constantly changing. Write about the current fitness trends you see, including the rise of on-demand classes and workouts from home. 
#18 Share customer Testimonials 
Create content that showcases testimonials about people who have benefited and seen results from your services. 
#19 Write posts about current diet trends
Write content on any current diet trend from keto to intermittent fasting. Weigh in with your opinion of what works and what doesn't. 
Finally, after you write any piece of content, be sure to post about it on social media every single time so that more people in your target audience see your blogs.
Lastly, blogging is a great way to capture new leads and reach a wider audience. Start keeping track and better managing your leads in Trainerize.