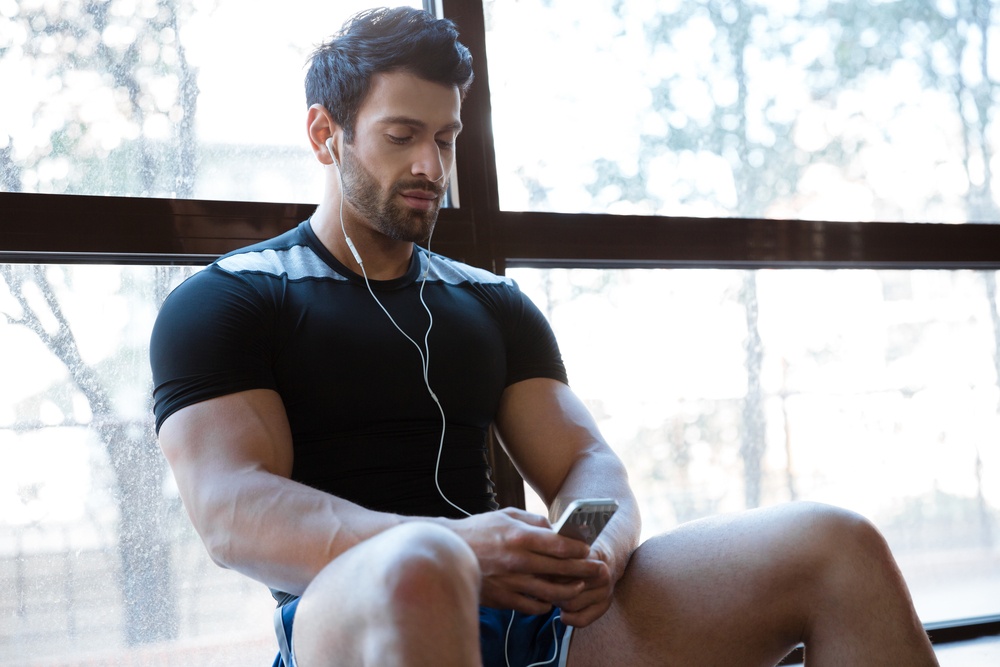 Have You Noticed a Spark in Client Interaction Since Trainerize Launched Automated Messaging?
What are your thoughts on the new feature so far? I personally am really liking it, as I have noticed a spark in client interaction, as well as client retention!
The Communication Struggle is Real!
One of the hardest parts of training clients online is continuing to make them feel like you care and haven't forgotten about them. This is much easier when you are seeing in-person clients on a regular basis–but when you are not seeing clients in your gym (and have possibly never even met in person before), it's much more difficult to make them feel special.
We Are All Busy
I have mentioned in the past many strategies for keeping client engagement high, such as messaging to check in, adding surprise workouts and bonuses to client accounts, and asking for Skype or Facetime calls to connect with a client face-to-face once and a while. The largest problem is, we get busy! When you have many training clients on the go and are not as organized as you would like, it sometimes becomes very difficult to keep track of all of your clients and stay on top of messaging them. This is where auto-messages take your worries away and are a huge help to you!
Here are 3 Ways to Customize Automated Messaging To Improve Client Retention:
1. Turn On/Off the messages you want to be sent to your clients
Head into the settings portion of your Trainerize account and click on Auto-messages and Events under the advanced business heading. There you can go in and turn on or off the auto messages you want sent out to your clients. You have many options so if you are already messaging clients at certain times,you might not want an auto-message going out at the same time (overkill!).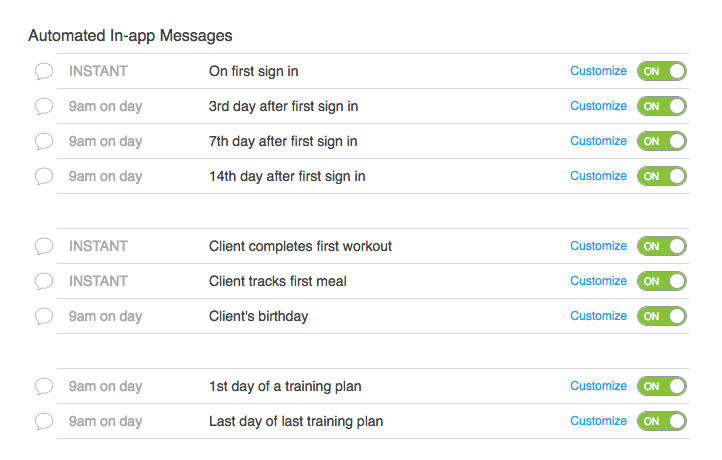 2. Customize messages to personalize them to your personality and business
Many of the auto-messages are very standard and might be fine for you just the way you are, however, in the settings you can go in and completely change or modify the auto-messages you want being sent to your clients. For example, I modified the the auto-message that gets sent out after the client's initial sign-in to add more information about connecting MyFitnessPal and other add-on apps instead of waiting until their third day after sign-in (which is automated). I also changed some of the wording up to put a little bit more of my personality in the messaging, so they sound more like what I would actually write to the client.
3. Add special offers to auto messages to keep them as long-term clients and/or help bring in new clients
Perhaps at the last day of their training plan create an auto-message with a special coupon for a certain percentage off of their next month if they refer a friend (or their next purchase, depending on how you bill for your services).
Here's an example: 
"You did great in your first training plan, why not spread the love? Screen shot this message and send it to a friend to provide them with [enter discount here], as well as the same for you when they sign up!"
Don't be afraid to ask for referrals as many people are happy to spread word about your services, especially if they can save some money in the process.
If you haven't played around with your auto-messaging settings yet, go ahead and take a look. It might be a process of trial and error, but keep trying new strategies until you find a system that works!