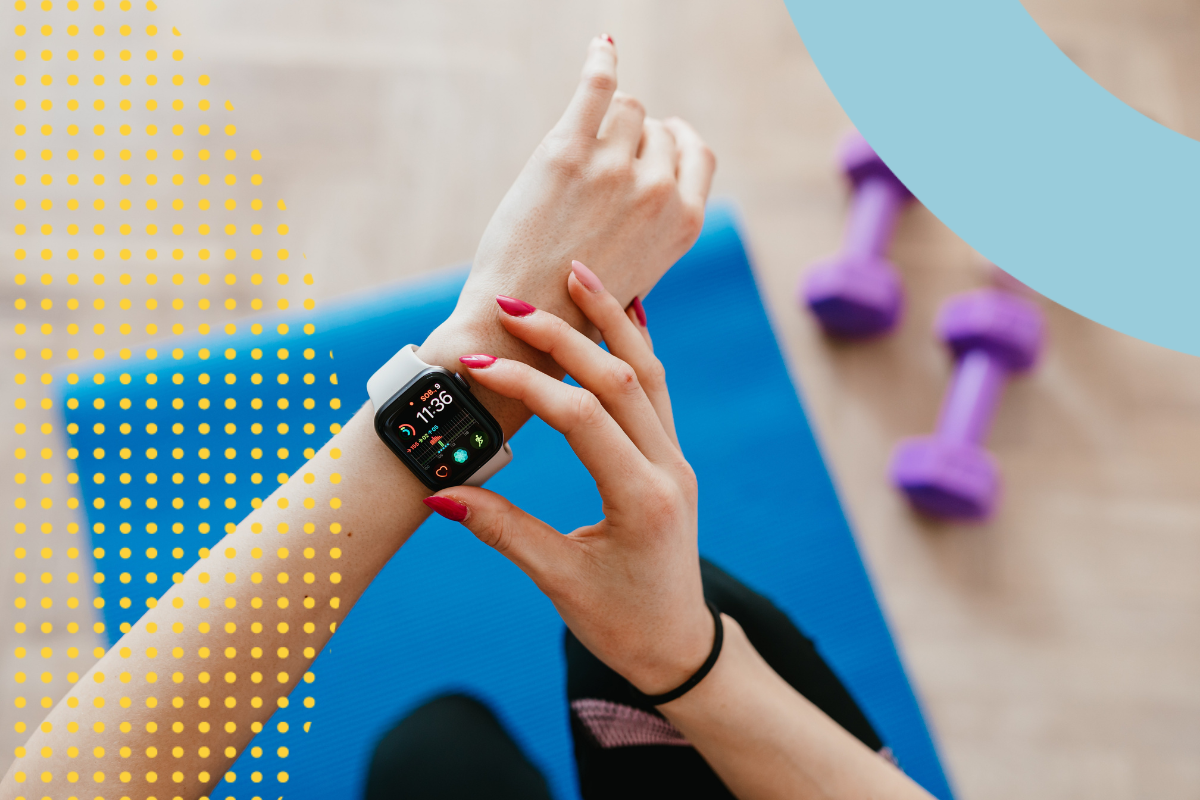 The fitness industry was hit hard by COVID-19. Lockdowns, gym closures, and social distancing protocols meant people needed to adapt where and how they chose to exercise. As a result, a massive influx in digital fitness options emerged— forever changing how people view fitness. Now, more than ever before, there's a greater demand for convenient and flexible access to exercise. The top 9 exercise trends for 2022 reflect exactly that.
🔗 Build top-notch client relationships
FREE GUIDE: The Ultimate Guide to Client Engagement
1. Hybrid memberships
Despite the re-opening of gyms and studios (and changes in social distance protocols in 2022), trends suggest that people aren't quite ready to give up home workouts entirely. As a result, hybrid memberships have emerged as a major trend. 
Workouts from home are a time saver for clients, and hybrid memberships offer the convenience and flexibility that people have come to expect. That's why many gyms, yoga studios, even corporate memberships now offer this service to their clients. 
Another positive effect of this trend is that fitness facilities don't need to compete with online and on-demand classes. Instead, studio owners can use both in tandem. Helping provide clients with the flexibility they crave while also expanding their market reach. 
2. HIIT 
Hiit workouts (high-intensity interval training) continue to trend in 2022. This style of workout is typically around 30 minutes long and offers short bursts of activity followed by periods of rest.
Hiit is great for people who want to maximize their workout in a minimal amount of time. Another great thing about Hiit is that it doesn't require equipment and can be done with bodyweight training alone. 
The concept of Hiit is not new to the fitness industry; think back to the days when CURVES gyms were popping up everywhere. But, we've definitely seen an increase in people embracing this trend and it appears to be continuing.
3. Wearable technology
Wearable technology continues to be a major exercise trend in 2022. And, it's expanded even further than tracking fitness alone. Most wearable technology now monitors your blood pressure, heart rate, stress levels and even tracks your sleep. 
Trainerize easily connects to your clients' smartwatches or Fitbit to make tracking calorie intake, macros, meals, resting heart rate and body weight easier than ever before.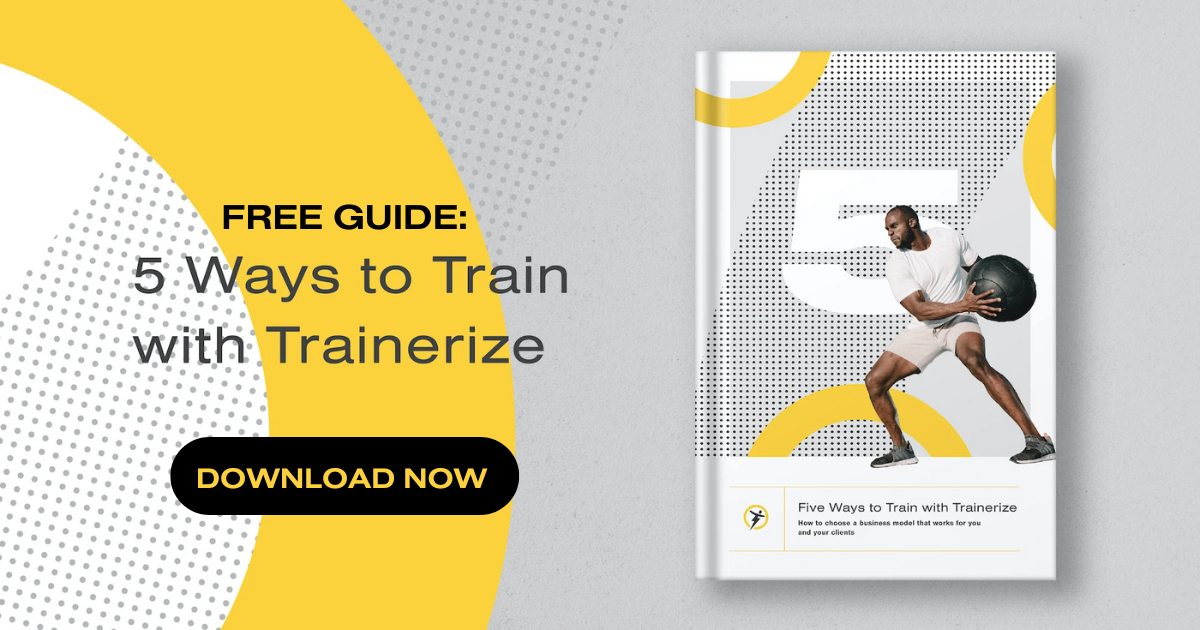 4. Exercise as medicine.
An exercise trend that continues to emerge is a shift in mindset towards viewing exercise as medicine. If there's one thing the global pandemic taught us, it's that moving our bodies is a great way to combat stress and depression.
Today, more and more people see exercise as a way to feel both mentally and physically healthier (rather than a means to achieve the perfect body). Author Judy Foreman talks a lot about this in her book Exercise is Medicine, where she emphasizes how being physically active boosts your overall health and slows down signs of aging.
5. Low impact workouts
In 2022, low-impact workouts like rowing, pilates and barre classes continue to trend. Low-impact workouts are easy to do at home and are the perfect solution for clients with joint problems. Those with injuries also find this style of workout less hard on the body. Low impact workouts offer a way for those with less mobility to increase daily movement and functionality, which is why we think it's a trend that's here to stay. 
6. Mini workouts
During the global pandemic, people's need for daily movement to de-stress and ward off boredom started the mini workout trend. It remains popular for those who want to squeeze in a quick but effective workout in their day.
Mini workouts only take 5-10 minutes and often incorporate cardio, muscle, strength training, and endurance. Mini workouts are a great way to keep people moving on days when they don't have time for a long workout. They're also a great tool to offer clients through your Trainerize account.
7. Outdoor fitness 
An exercise trend that continues to rise in 2022 is outdoor fitness. Ever since social distancing protocols began to lift, we've seen a spike in people looking to get back to group fitness but wanting to ease into being inside a gym. The colder months may be here, but you'll still find many yoga and fitness studios hosting classes outdoors in milder climates.  
8. Smart home gym 
In 2022, many people continue to build smart home gyms with Peloton or other smart fitness equipment like NordicTrack. Smart home gyms are convenient because people are able to access on-demand fitness classes from the comfort of their home while also tracking fitness metrics. Building on-demand classes through Trainerize will help you reach new clients and capitalize on the smart home gym trend. 
9. Fun fitness classes
Finally, a pretty cool trend that continues to emerge in 2022, is an increase in people looking to try fun and non-conventional fitness classes. Weighted hula (thanks to some clever Tik Tok videos) is one of them. Today, more and more people are looking at health and fitness as a means to move and feel good, and they want a fun way to achieve it.
Understanding the latest exercise trends will help you offer your clients the classes they're want to see. Trainerize is a great way to offer on-demand classes that keep up with the latest trends.
If you're looking for some tips on how to Integrate Fitness Trends Without Losing Sight of Fundamentals, we've got you covered.
Start your free 30-day trial to get started!