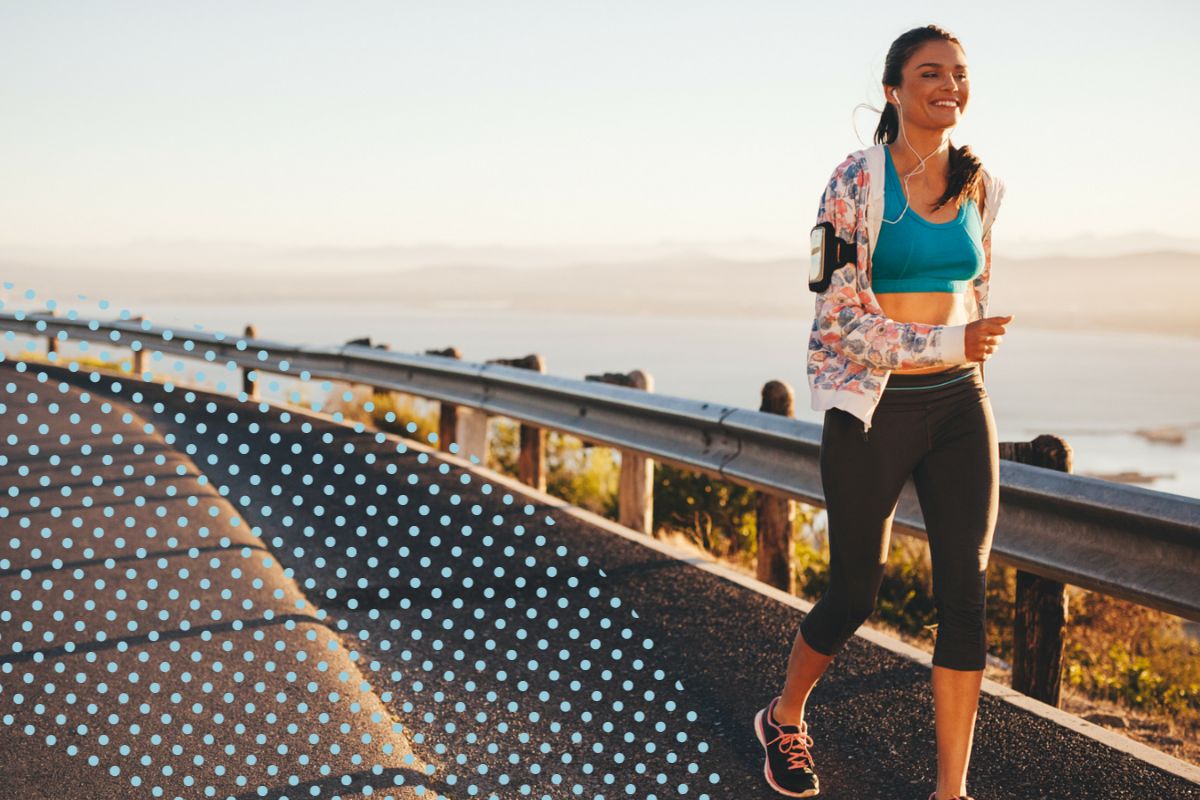 As a trainer I'm sure you have come across this many times: you prescribe "intense" cardio intervals to a client and then happen to observe them on a treadmill doing what they consider to be "intense" sprints, however, it is not what quite the intensity you had in mind.
I completely understand that every client is different and every client has different training experience, backgrounds, and on top of that, different fitness levels. This is something that is easy to change when training a client one on one because you can just crank the treadmill up while they are on it and tell them to keep running! Haha… Unfortunately, with online training we are not there next to them pressing the buttons and pushing our clients past their comfort zone. At least not in the physical sense.
Lucky for us, a new feature just released by Trainerize helps us as trainers to prescribe intensity levels to cardio or HIIT workouts by giving clients a target heart rate. Better yet, there is now a built-in interval timer! Clients can click this timer right from their workout screen to time their intervals and the length of their cardio workouts.
Here are 3 methods that have helped me track online cardio and HIIT workouts with my online training clients:
1. Make them wear a heart rate monitor while training because it will help them make sure they stay in the target heart rate zones you give them.
I find that having clients wear heart rate monitors not only increases the intensity of their workouts, but many have reported to me that it made them work harder than before because they were more focused on how hard they were working. I prefer the heart rate monitors with a chest strap and a constant display on the wrist, as do my clients.
When I am doing some hard sprints it's really difficult to try and put my fingers on my wrist to read my heart rate, so I can't imagine how difficult this would be for my clients.
2. Setup cardio workouts where clients can view their heart rate zones from their Trainerize app. I do this for 2 reasons:
We can compare their heart rate zone from workout to workout to see if their cardiovascular capacity is improving.
This allows me to see if they are working in the right zone for reach different type of workout (strength training, HIIT, cardio).
3. Prescribe work-rest times within your Trainerize app if your clients are doing interval training (if on a piece of cardio equipment – provide them with speed or resistance level goals to aim for as well).
For example, if you are prescribing 5 rounds of 20 seconds on '+ 10 second jog sprints' using a treadmill, give them the speeds they should be sprinting at and jogging at.
"One thing I have found in my years of personal training is to not assume anyone knows anything."
Even if you think they might know what you are talking about, don't assume, give them exact numbers, heart rates and length of time right off the bat. Trust me, this will help your clients achieve better results and save you a lot of repetitive messaging back and forth with them!
There are many other ways you can make sure your clients are working hard enough, but these are the top three methods that I use and wanted share with you. One last thing is to keep in mind, is to make your clients text you a picture of their heart rate monitor "post workout summary" – this normally pops up once you finish a workout to show max heart rate, average heart rate zone for the workout etc.
Trainers! Let's keep up the good work in changing peoples lives  – I don't know about you, but I'm pretty stoked about this built in interval timer! #trainerlife #wegetexcitedabouttheweirdestthings
Take your Fitness Business to the next level.
Start your free 30-day trial of Trainerize.