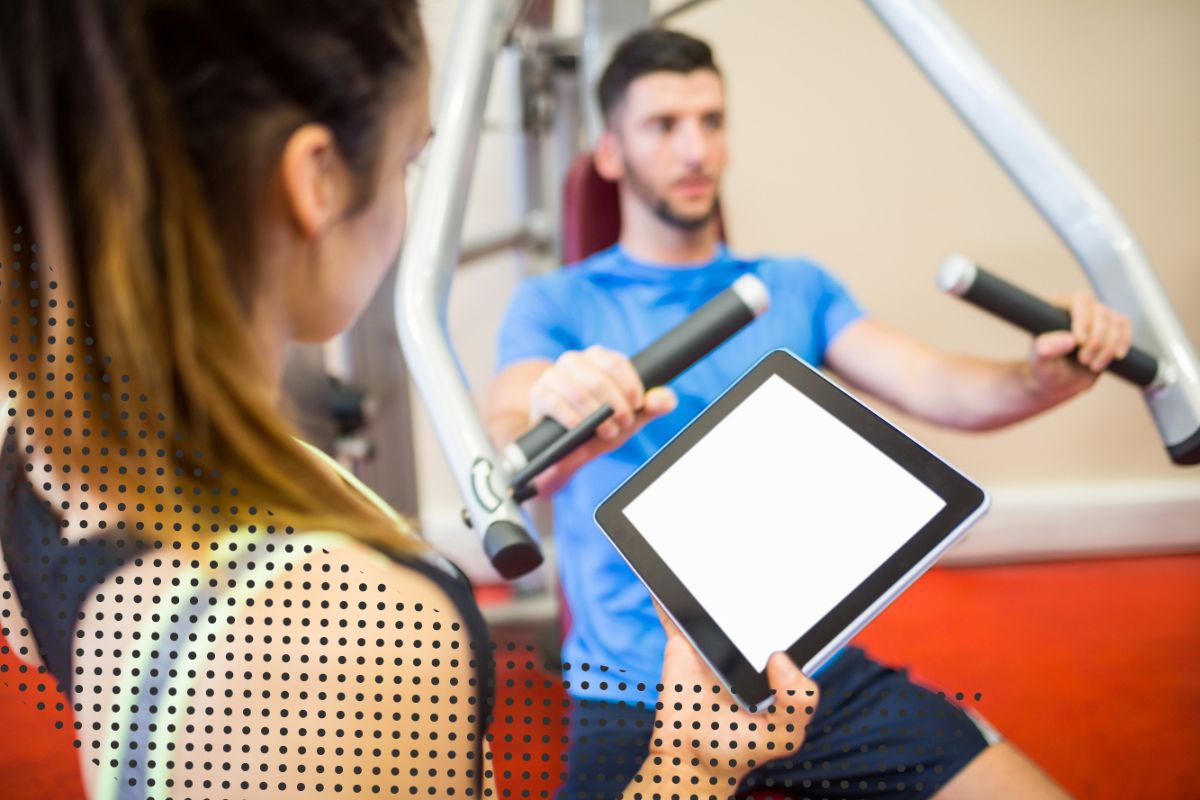 Following your passion as a personal trainer is a crowded marketplace. Regardless if you run your personal training business from a local gym, have your own studio, or you are a mobile trainer–your competition is vast and includes all those areas just mentioned, and more.
Gaining new clients and keeping the ones you have happy is essential to your livelihood and the success of your business.
Competition is fierce, so you need to provide overwhelming value to your clients.
How do you provide value? Simple.
Address the client's needs and pain points and solve problems they didn't ask you to, or never thought you would, or could. Don't panic, this won't cost you more time; in fact, it will probably save you time. The Trainerize platform is not just for building an online personal training business–it's also awesome at managing your in-person clients. If you don't have a cloud based management system–and no, a spreadsheet won't do, not anymore!–then it's time to get one. Your clients expect more: they expect access to their data, they expect information from you, and all at the touch of a button (like their smartphone). Thanks to Trainerize, this is all possible.
I use Trainerize to manage every client in my personal training business. I can show them their progress live in real-time, track their workouts, and show them their personal bests. Not only can I show them, but they can access the information themselves.
If you already use Trainerize, check if you are doing the four action items below to increase value for your clients.
4 things you should start doing with Trainerize and your in-person clients
1. Set up their Training Plan
Proper Planning and Preparation Prevent Poor Performance! Agree? Me too, and most likely your clients do too. At least, they will thank you for planning their fitness journey.
To be fair, you likely already do, either scribbled down on paper in their file, or somewhere electronically. Setting up a Training Plan within Trainerize outlines the client's future training, allows you to plan multiple phases into the calendar, and most importantly, shows your client that you have put a lot of thought into their training.
2. Track their body stats live in real-time
Record your clients stats in person by opening the Trainerize app and adding the stats directly to their training plan. No need to go home and input data into a spreadsheet. That is the way of the past.
Once I've recorded their results, I can click on a stat–their weight for example–and show them their progress graph. This is a great emotional trigger. Good or bad, it's excellent for motivation and accountability. If it's good news, your client feels elated, you get put on a pedestal for your excellent training, and your client is motivated to do better. If, however, it's not such a great result, no problem. You can show their progress, give feedback and action items. And although they will be feeling down, they'll be feeling they could have done better. You can help them address any areas that need work, and motivate them. Once again, they will thank you and they will now know they are accountable, and that as we all know, is incredibly powerful to achieving goals.
3. Check-in on a weekly basis
Monday is a great day for this: just add a weekly reminder to your calendar to touch base with clients. You can send a message to all of your clients and prompt them to check in with you. Do this even if you see your clients on a weekly basis; they'll love the extra attention.
Try to ask questions which require a response, that boost their engagement with you and the Trainerize platform. Pull out specifics from their workout that let them know you are watching.
"Nice work on the bench press, how did that weight feel?"
Your clients will soon expect your check-in! This is an easy way to provide more value to your in-person clients.
4. Set up Client Challenges
Give your clients little extras to achieve. It could be a monthly challenge, a weekly challenge or just a quick goal. Add it to their Training Plan as a workout to ensure they can track it. It's an easy way to switch things up and make things interesting for your client, to keep them engaged.
These four actions will add value to your training, providing your client with a service beyond just one-on-one contact time, and ultimately, give your clients more accountability. They might be paying per hour, but they're not just getting a personal trainer for an hour at a time, they are getting a personal trainer, full stop. If you can convey to your client they are getting you, your expertise, your time, and your dedication ALL the time, you've just increased your client's lifetime value.
Take your Fitness Business to the next level.
Start your free 30-day trial of Trainerize.