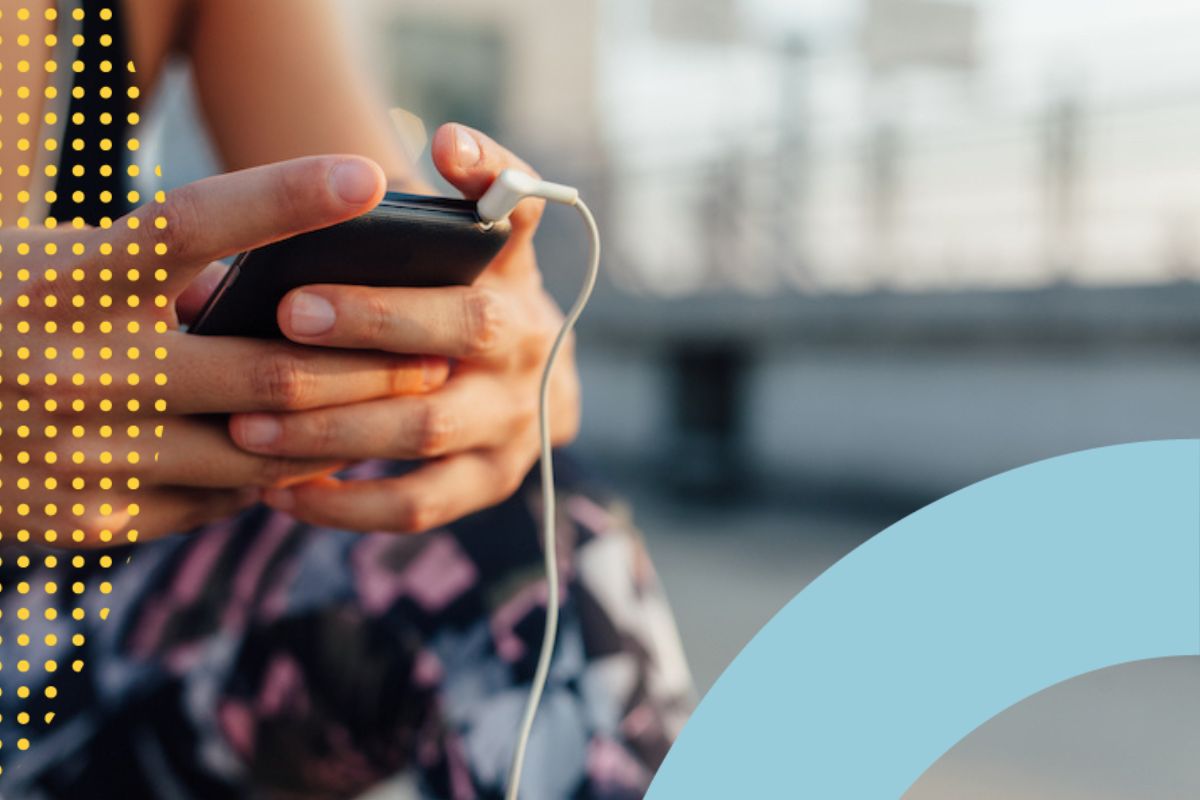 As a personal trainer, the hustle never stops. You're constantly looking for ways to grow your business and build a reputation for yourself among the best of the best.
With the power of Trainerize already helping you train more clients and streamline your online training business, it's only logical that the next step in your business' growth plan should be a Custom Branded Fitness App.
Here's how a Custom Branded Fitness App can help take your business to the next level.
1.

You want to provide a more personalized experience to your clients

Your customers pay good money for your services, both in-person and online and appreciate the high level of personalization they receive. Why not treat them to a custom in-app experience, too?

Custom Branded Fitness Apps serve up the perfect mix of all the Trainerize training and client management features you know and love, and your own company branding so you can continue to deliver top-notch training with an extra personal touch.
2.

You want to increase your brand exposure and recognition

Building a successful brand is hard work and a key factor in the success of any brand is what's known as exposure. To get someone to know your brand they have to first see it. Is your brand publicly visible? Is it showing up in the same places your target market frequents? Is it in their line of site?

Every successful brand needs two things: exposure and recognition.

If the answer to all of those questions is "yes" chances are you'll start to have what's known as brand recognition. The louder and prouder you are of your brand and your business, and the more often your target market encounters your brand, the more likely potential clients are to recognize your brand.

Why does this matter? People flock to things they know, so if they know your brand, they're more likely to trust your services and are therefore more likely to purchase training from you.

Custom Branded Fitness Apps let you start building your brand exposure and recognition with your current client base by putting your brand in the pockets and hands of all your clients.
3.

You want to establish your reputation as a professional

If you're a seasoned personal trainer with multiple clients in your roster or a few years your belt, a Custom Branded Fitness App is the perfect way to encapsulate your already established reputation. With your custom app, you can reaffirm your level of success and give off an even stronger air of professionalism.

Nothing says professional quite like a custom branded app.

For new or less experienced trainers, have a Custom Branded Fitness App can have the same effect, making your business appear uber professional—even if you're less established than others in the industry. Use this to your advantage and attract new clients with the glossy polish of your custom app.
4.

Get a competitive advantage over businesses who don't offer a custom fitness app

Consider a Custom Branded Fitness App your secret weapon when it comes to attracting and retaining clients.

Use a Custom Branded Fitness App to get a leg up on the competition

With its customizable features, a custom app allows you to truly differentiate your business from others in the industry, defining your niche, and connecting with your target market from the first time they encounter your brand.

At a more granular level, for clients testing out different gyms or trainers, the personalized feel and polished look of a custom app may be what gives you a leg up over the competition and helps them choose to train with you.
5.

Save time and money spent developing your own custom mobile app

It costs a lot of money and takes a lot of time to develop an app (trust us, we should know)!

From the conceptual stage and original specs to the mockups, design, testing, and app store approvals, the hours and dollars required to build an app can really start to ring up—not to mention the cost of regular upgrades and compatibility updates.

Save that hassle and use our app with your branding. It's the best of both worlds. Plus, all updates to Trainerize are included in every Custom Branded Fitness App, so you'll always have access to the latest version of Trainerize.

Trainerize 

Custom Branded Fitness Apps

 are perfect for any trainer, new or experienced, looking to take the next step in building their fitness business.

Available to all trainers on all Pro, Studio, and Enterprise plans, setting up your custom app is quick and easy. You provide your brand artwork and information, and Trainerize takes care of the rest—all for a small one-time fee. You'll receive both an iOS and Android version of your custom app, and we'll even handle all on-going updates to your custom app at no extra charge.

We've made Custom Branded Fitness Apps a cost-effective business solution as part of your Trainerize plan.
Set your brand apart with a custom branded fitness app today.