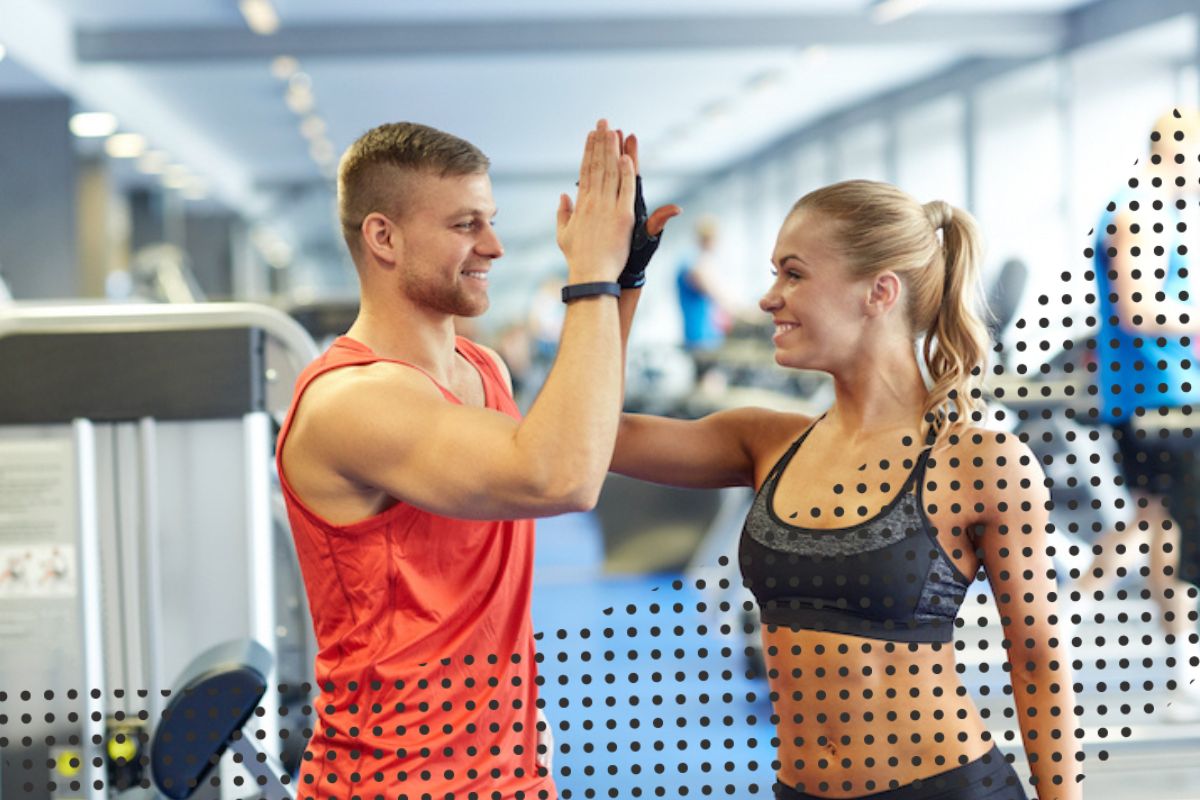 Despite great reviews, great before and after photos, a slick website, and hundreds of dollars in marketing–it can be hard to get potential clients to convert into paying clients.
My name is Rain Burkeen, and I'm the owner of POP Fitness in Copenhagen. As an entrepreneur, I know first hand how difficult it can be to gain and retain clients.
As such, I've decided to share 5 tips that have helped me convert, retain, and grow my client list. These tips have helped me, and I know they're going to help you!
1. Provide high-quality free content.
This establishes value for potential clients by allowing them to see what using your services would be like and getting to know you as an individual. This could be in the form of videos, blog posts, live streams, newsletters, and more. This content offers plenty of exposure for your business and is generally the first experience potential clients will have with your services. The goal here is not necessarily to provide content with the intention of signing new clients, but to be genuinely helpful. Tip: Don't market too heavily during this stage, it may make your efforts seem disingenuous.
2. Establish yourself as a trustworthy and likeable individual both online and offline.
Each potential client must be able to connect with you on a personal level, know who you are and what you stand for, must feel compatible with the person that you are, and must trust that you have their best intentions in mind before they will consider paying for your services. Don't fake it till you make it! Portray your best and true self in all interactions, online content, and in-person relationships; what your clients see is what they'll get.
3. Entice potential clients with low barrier offers instead of full-priced long-term packages.
Two of the greatest obstacles in converting clients is the financial and time commitment required. Committing to months of training, hundreds and even thousands of dollars is pretty darn scary when you aren't entirely convinced that it's for you. They're thinking "Sure, others have seen results, but what about me?" Instead of marketing expensive "core" packages to potential clients, try offering a low-commitment package (aka: a low barrier offer). A general rule of thumb is to keep these packages less than 30 days in length and less than $100 in total. Once your clients have seen the results for themselves, then you can offer your core packages. In general, a low barrier offer allows potential clients to try your services with low-commitment without devaluing your services with "completely free" marketing techniques.
4. Over-deliver results.
Once you've had the opportunity to show your clients your services, you should aim to go above and beyond their expectations. Simple gestures such as a "thanks for training with me" card, a heartfelt message, a freebie training session, or a free ebook really goes a long way in helping your clients feel valued and important. You don't have to spend extra money during this stage or compromise your integrity–just make sure you've done your due diligence to provide the best service possible and your clients leave feeling positive about their purchase.
5. Offer Incentives for referrals.
If you've provided awesome service to your clients and they've seen great results, don't hesitate to ask for a referral! Most individuals are more than happy to refer you to a friend or family member if they've seen personal value in your service. Offering incentives such as 25% off a monthly membership when they refer a friend is a win-win situation; they save on the training they love and their loved one gets to see the results for themselves. You can even make this stage fun! For example, you can enter your clients into a raffle when they make a referral. Every month one winner gets a free month of training, a sports bottle/fitness gear, a sports supplement, a fitness tracker, etc.
That's it! I've had great success in converting paying clients by employing the above techniques and I wish I'd known this information when I first began seriously marketing my business. Give them a try, you won't be sorry!
Take your Fitness Business to the next level.
Start your free 30-day trial of Trainerize.