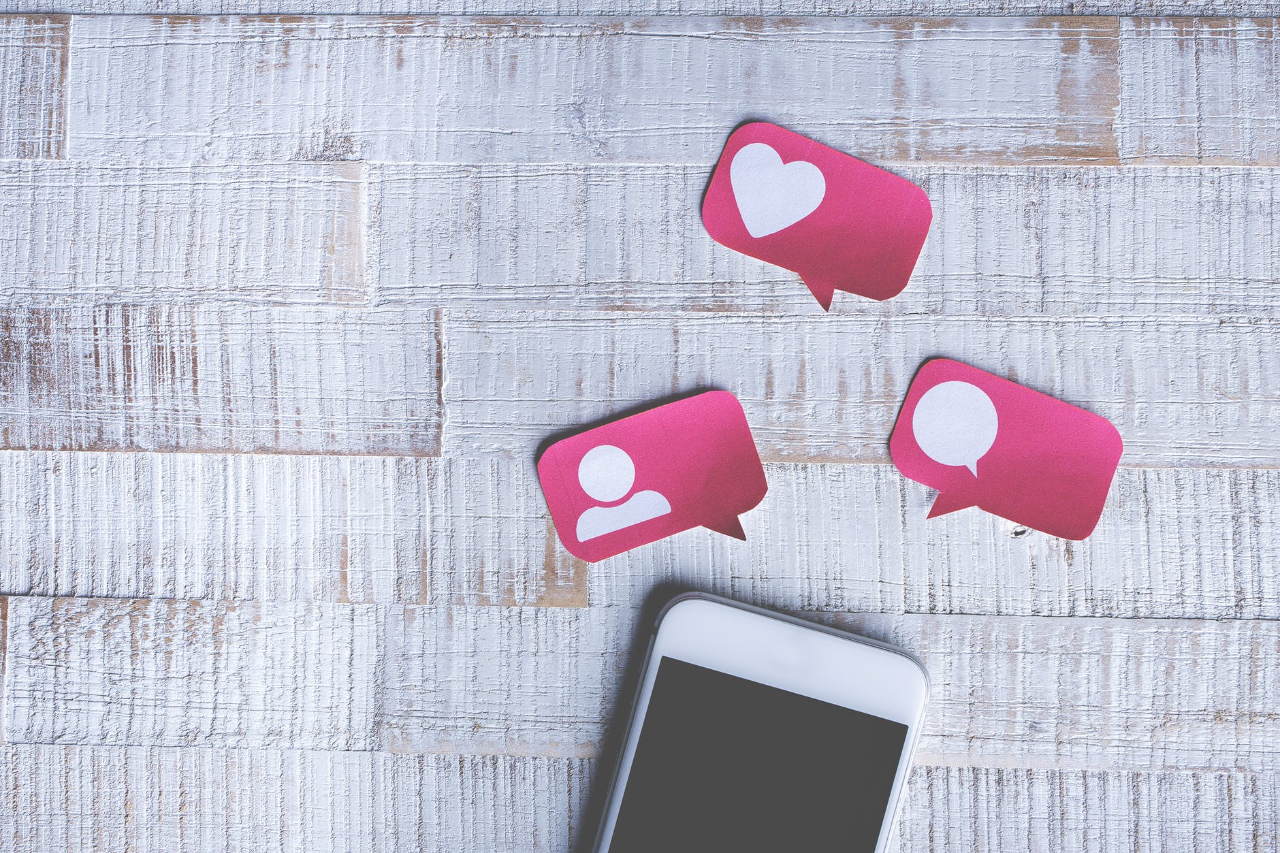 Nowadays, being someone's personal trainer doesn't necessarily mean being in the same room as them. If you already use Trainerize, you know this very well (and if not… why not take a look at our plans for fitness businesses? #ShamelessPlug). Either way, one thing is for sure: if you want your business to grow, you need to use social media and one of the most powerful platforms you can choose to sell is Instagram.
But how exactly can you use this app to get clients and grow as a personal trainer?
That's exactly what we'll be covering today, so read on and discover all the tips you need!
1. Set up a business profile
First things first, if you're still using your personal Instagram account to promote your services as a personal trainer, it's time to change that.
First reason? Because having one account for such different aspects of your life can get a bit messy. You don't want to post a photo of yourself in the gym one day and then a photo of yourself and your friends having mimosas the next day.
Moreover, switching to a business account means you'll have access to more features that we'll come in handy when you want to market your services, like ads and analytics!
Making this transition is quite easy. All you need to do is click on "Account Settings" and select "Switch to Business Profile." Note that if you currently have a private account, it'll automatically make it public (and accept all pending follows at the same time)! Make sure you're ready for that.
You can also connect your Facebook business page to your Instagram page at this time.
After this, you'll be asked which contact details you'll want to pull from your Facebook page and voilá!
If you check your profile after you make this change, you'll notice a few differences:
The Contact button, which makes it a lot easier for potential customers to get in touch with you.
Your business category, which makes your service clear for any visitor as soon as they enter your profile.
The Insights button (the little wheel in the upper right corner), where you'll find KPIs regarding your profile as a whole, as well as each of your posts. This will be very useful to understand which type of content works for your audience!
2. Provide value to your followers
Whether we're talking about products or services, one golden rule of selling online is to avoid repeating promotional post after promotional post. Instead, you have to find a balance between educating your followers and trying to sell your services.
Luckily, the fitness industry is one of the best ones when it comes to providing value online.
Just think about it: many people don't know how to eat healthy, how to exercise at home… in other words, how to get fit on their own.
That's exactly where your Instagram will come in handy.
By teaching them about fitness for free, you'll help them see you as an experienced personal trainer, which will improve your chances of acquiring them as a new client. So make sure to post:
Healthy recipes. Food is just as important as exercise so why not show your followers what you eat?
Useful stretches. Most people don't stretch enough, so make some posts of simple (yet effective) stretches that people can do while sitting in front of a computer at work, before they go to bed or as they wake up.
Motivational posts. The journey to better health isn't always easy and sometimes what your followers need to hear is why they should keep going.
A good way to maintain this variety of posts week after week is by using a content calendar. This doesn't have to be anything fancy: a Google Sheets document will do. Create your posts in advance, include the date, copywriting (with relevant hashtags) and visuals in your doc and you'll definitely stay on track!
Make money doing what you love. Train online.
Start your free 30-day trial of Trainerize. 
3. Use Instagram Stories
There are certain types of posts that don't really belong in your Instagram feed but that your audience would still like to see. So what do you do with those?
You post them on your stories!
If you use Instagram for personal purposes, you're probably familiar with the concept of stories, but since it doesn't hurt to reiterate: Instagram Stories is a feature in the app that allows you to post content that will become available to your followers for 24 hours. This content can be an image, video, GIF or even text; and you can even add stickers, polls, questions, and songs to them. Once seen as a ripoff of Snapchat, Instagram Stories is now a huge part of the platform, and a particularly important tactic to ensure your followers see and engage with your content.
So, how can this be useful to promote your services? In many ways, actually! Here are a few things you can post on your stories:
Your daily life. Vloggers are all the rage when it comes to online media and you can use your stories to show your day-to-day life, without having to commit as much to the vlogging lifestyle as if you had a Youtube channel, for example. Show them products you buy, restaurants you go to, fitness challenges you try… anything fitness-related, habit-related, or lifestyle-related that could be relevant to your followers!
Promotional stories. From the marketing perspective, Instagram Stories can be a useful tool because you have the opportunity to add a call-to-action with a link, given that you've made the switch to a business account and have reached 10,000 followers. This means that you could create a story letting your followers know that you've added a new training program to your Trainerize account, with a link to said program. Users want easy and it doesn't get much easier than this! Not at 10,000 yet? No worries. Use an app like Linktree to build a custom link for your Instagram bio and direct people there.
Instagram Story ads. Regular stories will appear on your followers' feeds but you can also use them to reach people who don't follow you yet by investing in Instagram Story ads. These stories will pop up between stories of people who the user follows and if you make them appealing enough, they might just swipe up to discover more about your services! A perk here is that the swipe up functionality is included in all ads, not just those from accounts of 10,000 or more.
4. Create Instagram Ads
While we're on the topic of ads, we should mention that there are more ways of advertising on Instagram than through your Stories. Many more, actually!
Nowadays, Instagram has five types of ads besides the story ones:
Link ads
Carousel ads
Video ads
Explore page ads
Collection ads
We could write a whole article with details on each of these ad types, but knowing which one to choose will depend on what your goal is for the post.
A good one to start off with is the link one, as it is the simplest one. As you become more experienced in advertising on Instagram, you can (and should) use a bigger variety of ads. All you need is an optimized image, some basic copy, and a link!
5. Get into influencer marketing
Influencers are people with large followings on social media who can recommend your products to their audiences. According to the stats, there are over 500,000 influencers on Instagram. In other words, many potential partnerships for your business!
The special thing about influencers is that people trust them, which is why so many brands have turned to influencer marketing to promote their products and services, and as a personal trainer, it can be a great idea to do the same.
It's important to mention that an influencer isn't necessarily a celebrity. It wouldn't be that realistic to tell you that you need to get a famous person to become your client—for now, anyways.
You can get into influencer marketing by working with a micro-influencer! Not only will it be easier to get in touch with a micro-influencer, it'll also be a lot more budget-friendly. Expect to pay them for the promotion… but you can try to strike a deal with a trade!
Make a list of influencers you'd want to associate your brand with. Send them DMs or a business inquiry to their email. If the partnership actually ends up happening, you gain a whole new audience who'll find out about your services. And, hopefully, they will get in touch with you.
6. Show honest results
"Honest" is the keyword here.
As a personal trainer, the main thing you can do to showcase how good you are is by showing people the results of your work. It's very important, of course, that you ask your clients for permission to use photos or videos of them as your progress posts. Further, never manipulate the visuals. We know, we know! We just have to say it!
If you're just starting out as a personal trainer and you haven't had any clients yet, share your own journey! We're sure you've made a lot of progress since getting into fitness, and not just physically! Let your followers know how much healthy habits can change someone's confidence and health. It'll certainly be inspirational for them to start working—hopefully with you as their trainer!
7. Build a community
Last but not least, engage with all of your followers! Working to build a community through your social media accounts shows people that you care about spreading the message of health and fitness just as much as you care about gaining new clients. So create a dialogue about the topics you are passionate about!
Interacting with people, answering their questions, congratulating them on their wins, offering Instagram-exclusive deals, reposting photos or videos posted by customers… all of this will create a positive brand image for you. And hey, who doesn't want a nice person as their personal trainer?
As you can see, Instagram has gone from a simple photo-sharing app to a powerful marketing tool. Establish yourself as an experienced personal trainer and you'll see more people wanting to pay for your services—and why not use Trainerize to offer those services?
We have all the features you need to market your services, deliver fitness plans, manage clients or members, and of course—get paid. Start your 30-day free trial today.
Market and sell your fitness services online.
Start your free 30-day trial of Trainerize.