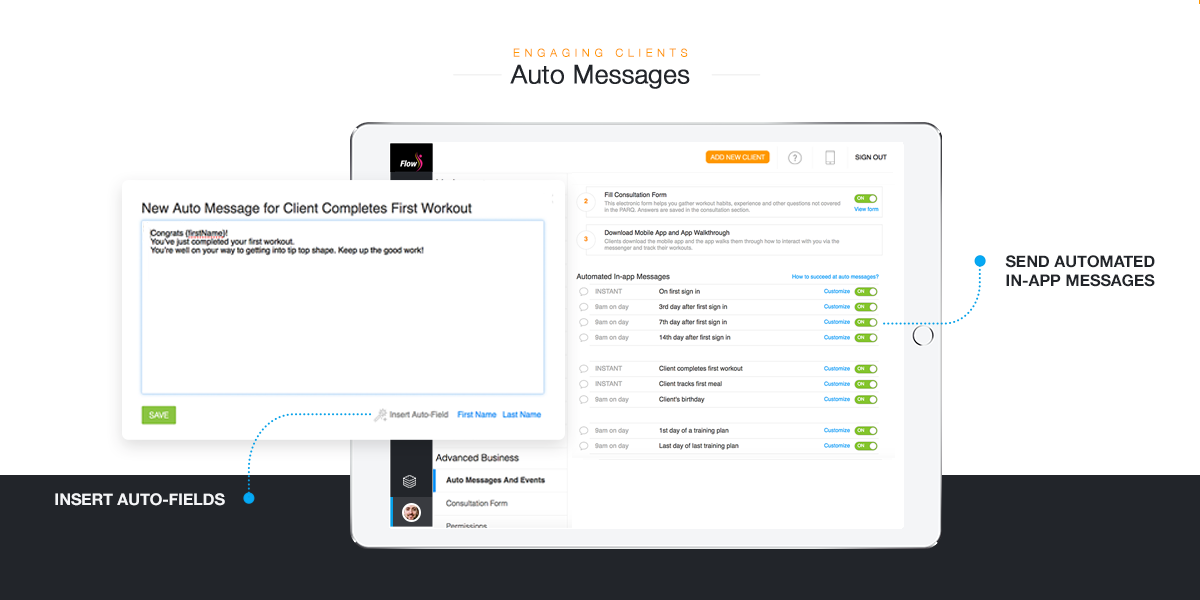 Here at Trainerize, 2018 is shaping up to be a busy year! And we're sure it's looking that way for all of you too. So anything we can do to make your life as fitness professionals easier is, without a doubt, a very good thing.
That's why, just in time for the January rush, we've released an important update that changes the way auto messages appear in your inbox.
Now, instead of floating to the top and cluttering up your inbox, auto messages will be sent in the background and will no longer impact the read/archive status of your messages. Only if a client replies to an auto message will it appear in your inbox. This will not only cut down on the amount of time you spend managing messages but will help you handle a larger volume of clients without all the clutter.
Check out these articles to learn more about using auto messages in Trainerize:
3 Ways to Improve Client Retention with Customized Auto Messages
3 Ways In-App Messaging Can Save Time & Increase Client Engagement
How to Customize Auto Messages in Trainerize