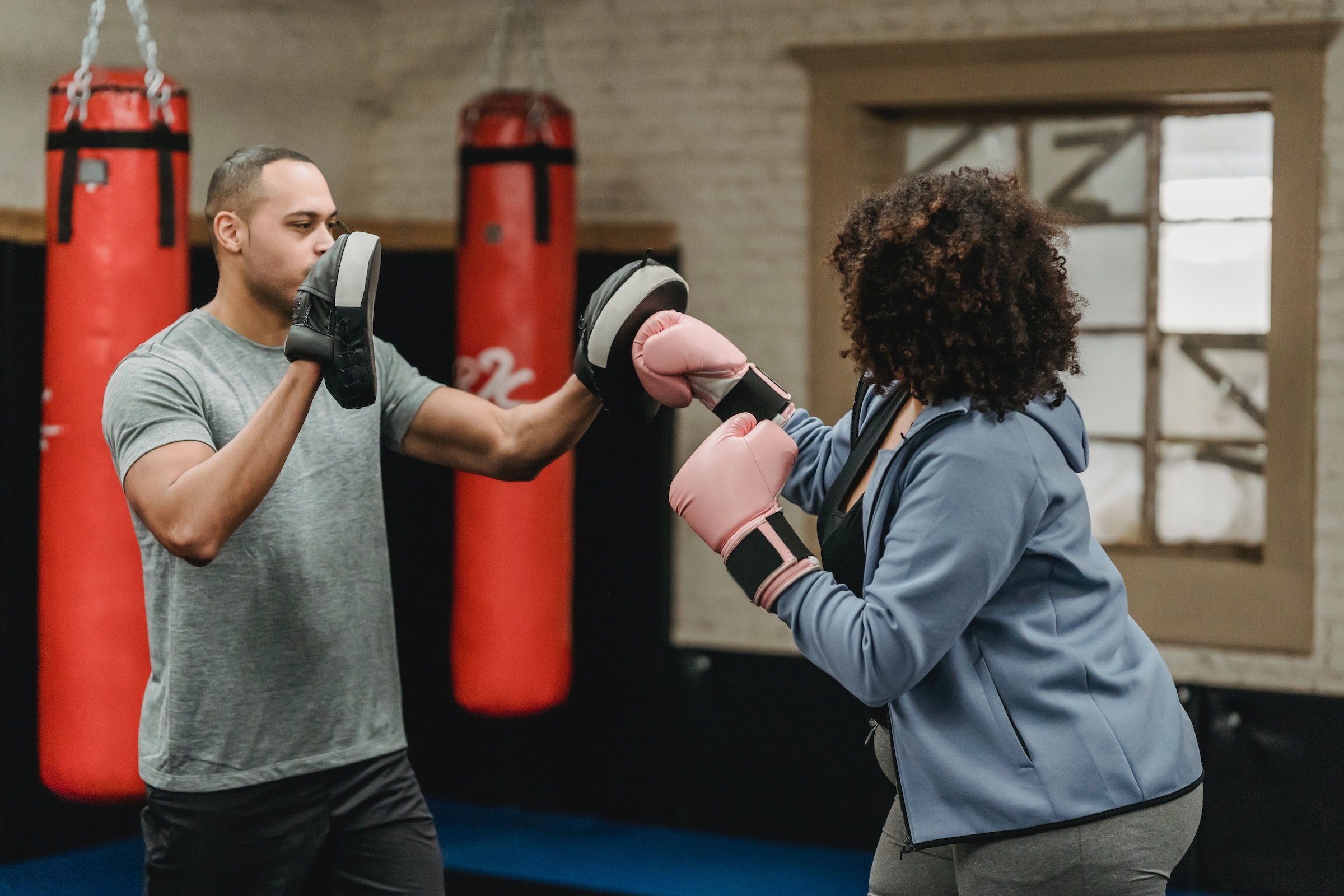 Welcome to the new and powerful feature of session packs in Trainerize! Let's dig into how to build and sell session packs.
What are session packs?
Session packs are a package of training sessions that are sold to your clients for a set package price. You could sell a session pack of 10 sessions to your clients for a total of $1,000, rather than selling sessions individually at $100. You may want to offer a discount to entice clients to go for the sessions packs—so perhaps that original pack is $900 instead of $1,000.
⚡️TZ TIP: Learn more about session packs and why they are useful in our recent post, Session Packs and the Secret to Getting Clients to Commit.
For more on how to build and sell session packs, read on!
1. Include session packs in all of your training programs
Session packs can work for your business—whether you focus on personal training, nutrition coaching, habit coaching, or a combination of all three. You can include sessions packs in all of your programs! Not only will it spruce up the appeal of your packages and help justify your prices; it'll also give your clients the option of interacting with you and your business beyond app-based programs.
EXAMPLE: Take your monthly package that includes three custom-designed workouts and a tailored nutrition plan. Add two personal training sessions on top of your current package to increase the value and the price point.
EXAMPLE: Take your 12-week bootcamp program and add six check-in sessions. This adds to the attractiveness of the program. Plus, it may generate interest for people in your niche who want more personal support.
These training or check-in sessions could be in-app video call sessions, they could be audio call appointments, or they could be personal training sessions at your local gym. The choice of how you structure and include session packs in your existing programs is entirely up to you!
2. Create a premium tier of products
If you don't wish to add sessions packs to all of your current programs on offer, that's okay! An equally powerful approach is to duplicate your existing programs and add session packs to those products. Then, you can raise the price charged for the product as a whole.
EXAMPLE: Say you have a 16-week muscle-building program available. Take it up to a premium level by launching a concurrent package that offers the same 16-week program AND includes four one-hour, personalized nutrition coaching sessions..
This gives you the advantage of offering two or more tiers of products for your clients to pick and choose from. It opens up the options for how much budget they want to commit, and appeals to those who want additional help. This splits your product line into two or more different categories.
EXAMPLE: One is a Gold package with solely a digital program, and the other is a Platinum package with a delivered program AND four interactive sessions with a coach.
3. Offer session packs as an add-on to your programs
Make session packs an optional add-on product instead of a part of the main product.
EXAMPLE: Say you're offering three different programs focused on strength and conditioning, rehabilitation, and marathon training, respectively. You may decide to keep these mutually exclusive from your training sessions, offering the latter as separate session packs, unrelated to any of the original programs.
These separate sessions could be included in your account as add-on products, or they could be included as exclusive session packs. In Trainerize, you have the ability to add up to ten different options for pricing and number of sessions, per session pack, so there's lots of room for flexibility!
EXAMPLE: You may offer five 1-on-1 nutrition coaching appointments for $500, 10 nutrition coaching appointments for $900, and 15 nutrition coaching appointments for $1,200. This will make it more attractive to clients, giving them progressively better deals. But it will also have the added benefit of ensuring that if a client purchases 10 or 15 sessions with you, they're committed and will be invested in the program till the end.
To learn how to quickly and easily create paid appointments for tracking sessions, click here.
Click here to learn how easy it is to create session packs.
4. Sell and manage your in-person training services
If you run a studio or a gym, session packs will make it easier than ever to market and sell your services. You won't need to juggle multiple appointments and training calendars for your clients.
With this feature, your clients can effortlessly make purchases without jumping through any other administrative hoops.
When you give your clients the option to purchase multiple sessions at once, it ensures that they're committed, and it also becomes a unique selling point for your gym because it's one-on-one, customized time with a coach.
EXAMPLE: You may offer a package of 10 in-person training sessions for clients for $1,000 at your facility. Clients can buy this package directly in their Trainerize mobile app without needing to call the facility or the trainer, making it a highly attractive and ever-present proposition for clients engaging the Trainerize app and your business.
Keep in mind: Session packs are one-time purchases, and because they can be used at any time, this type of product cannot have a start or end date. Therefore, you will not be able to run product automation for session packs.
5. Use session packs to upsell existing clients
Most trainers have at least a few clients who need extra support—or maybe they aren't quite achieving their desired results. You might also have clients who want to up their game! Session packs allow you to upsell such clients to more robust packages, making it a win-win for everyone involved.
EXAMPLE: You may have a batch of clients training for an upcoming marathon. This batch of clients requires attention twice a day—once during their training session, and once during the daily recovery period.
You could create a session pack for specific needs. Give your clients the opportunity to purchase a separate "recovery period" package, split up by the number of sessions, the time per session, and the price tag associated.
This way, you can be highly creative and craft unique packages that suit the needs of your target audience and current clients.
Why session packs are a game-changer
In summary, whether you're a gym owner, a studio owner, or an online personal trainer? Session packs will give you the ability to sell additional products and market bigger packages of services.
You'll be better able to market and promote your services. It will also help retention—a direct result of having them buy multiple sessions at once, with the in-built feature of easy tracking of the number of sessions added and left.
Is today the day? Why not! Session packs are now available to everyone using Trainerize. Get on board.
Take your Fitness Business to the next level with session packs. Activate your free 30-day trial of Trainerize.