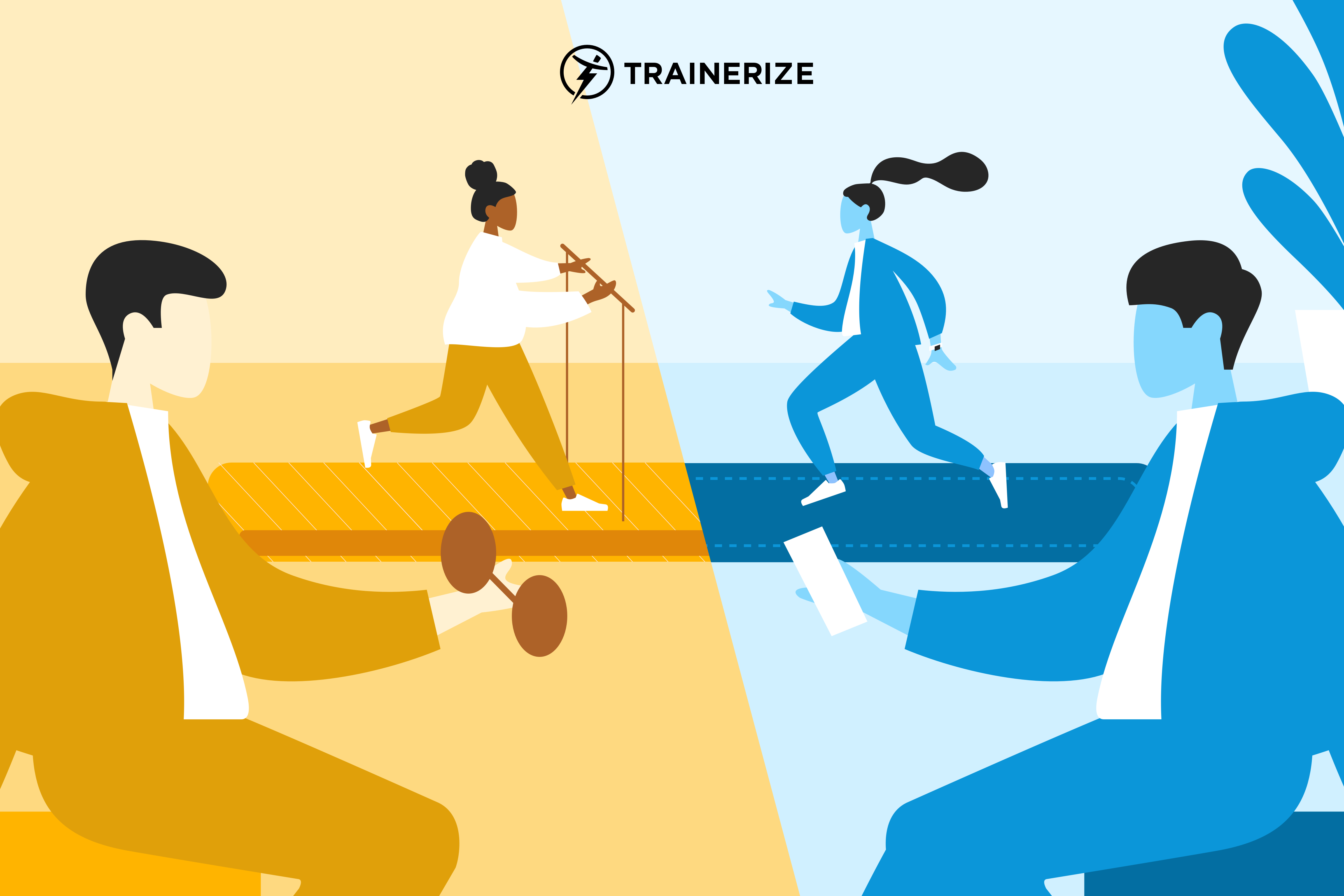 With COVID-19 taking over more and more of our news feeds and attention these days, you're probably wondering how this situation will affect you, your business, and the customers you serve.
The current situation related to Coronavirus is already disrupting so many events, public gatherings and public spaces all over the world, and it might soon take place in your community.
While the best thing to do during a time of crisis is to stay positive, as a business owner or a manager, you also have a higher responsibility to your members and your business, so you'll need to be pragmatic and strategic, too.
It's the right time to build business resilience
As more drastic measures come into place, such as fitness facilities in your city temporarily closing their doors for public, members canceling their personal training sessions, coaches not wanting to keep their class schedules, or even members asking for refunds, you'll need to have a plan.
So we've put together some key steps you should include in that plan and some information on how to implement them so you can build business resilience.
Create and have flexible, online training options available
Online training can step up during this time as a great and key solution for keeping your personal training and fitness services running—but in a remote way. You can use it to run personal training sessions, offer group training and challenges, and to overall keep clients engaged and connected to their community.
As you hit pause on your in-person services, these online services will serve as a key revenue stream for you, covering your lost profits when clients aren't willing or able to come into the gym.
But this doesn't just have to be a temporary measure. When the dust settles and your in-person services can start running again, you can continue to use this same framework year-round. This will create a new revenue stream for you 365 days a year and will keep you poised and prepared for other service disruptions or situations when clients are sick, they want to cancel, or you just need a remote option for various other reasons.
To start the ball rolling and start opening up online options, here are three steps you can take:
STEP 1:

Shift existing 1-on-1 personal training sessions and client assessments online

Switch in-person personal training options online by using video calling and other conferencing services. Trainerize has an integration with Skype that allows you to start Skype video calls with clients from the app in one click. Alternatively, you can use a conferencing service like Zoom and just include the Zoom conference links in your client workout notes or via the in-app messaging.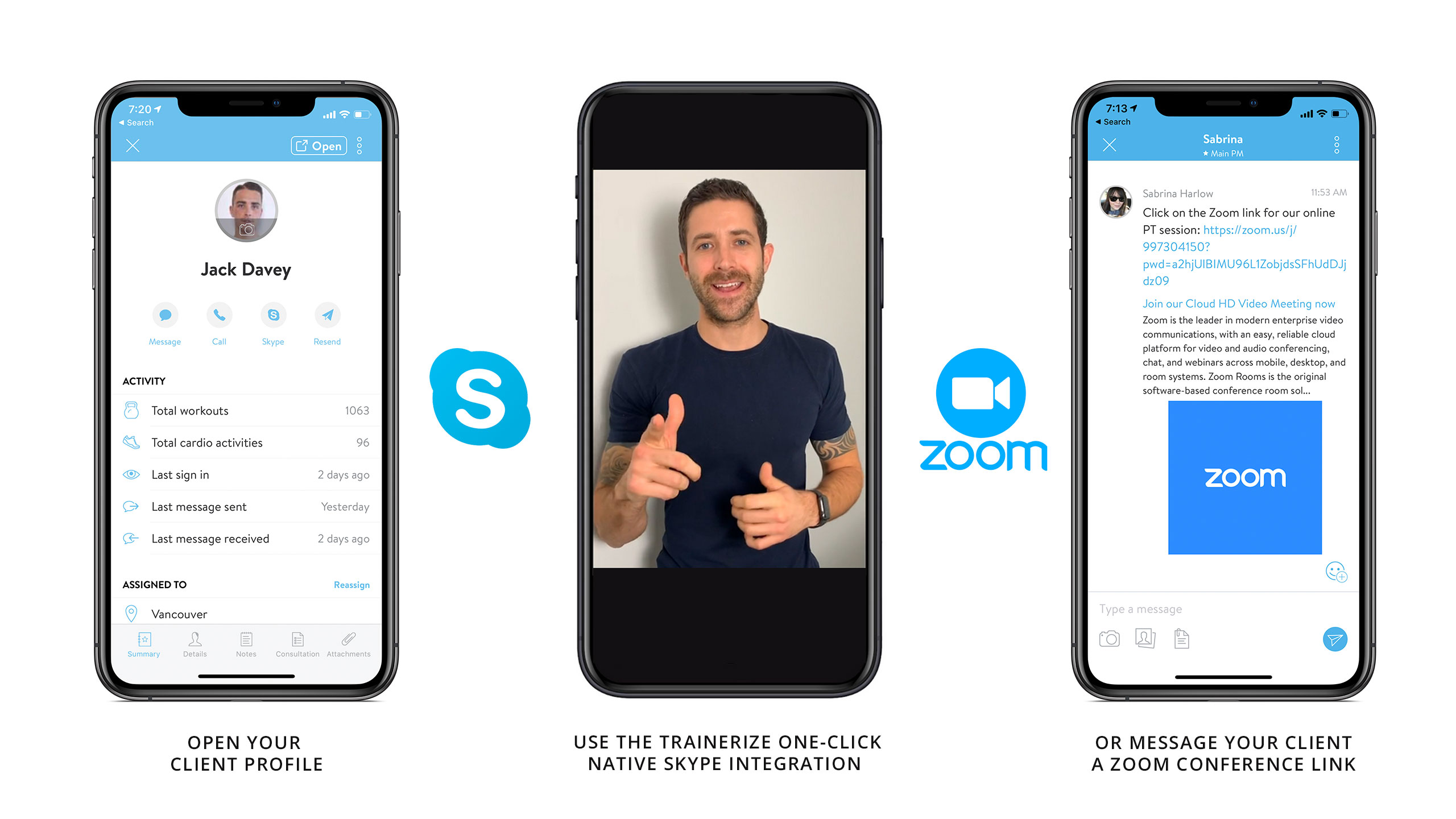 STEP 2:

Create a library of at-home remote workouts for existing gym members

This is probably the best alternative for general members who have standard gym memberships. The at-home workouts can be focused on minimal equipment or bodyweight exercises that all clients and members will be able to do. You can also include exercise substitutions or instructions for them if they do have small dumbells, kettlebells etc.
STEP 3:

Create a series of online programs to have as options for new members who inquire about training during this time.

Similarly to the at-home remote workouts, you can create a few other programs that people can purchase during this time for various goals and needs. These can be promoted on your website, social media, and ads, and if you use Trainerize Pay, you can also enable the delivery of content automatically when someone purchases a program.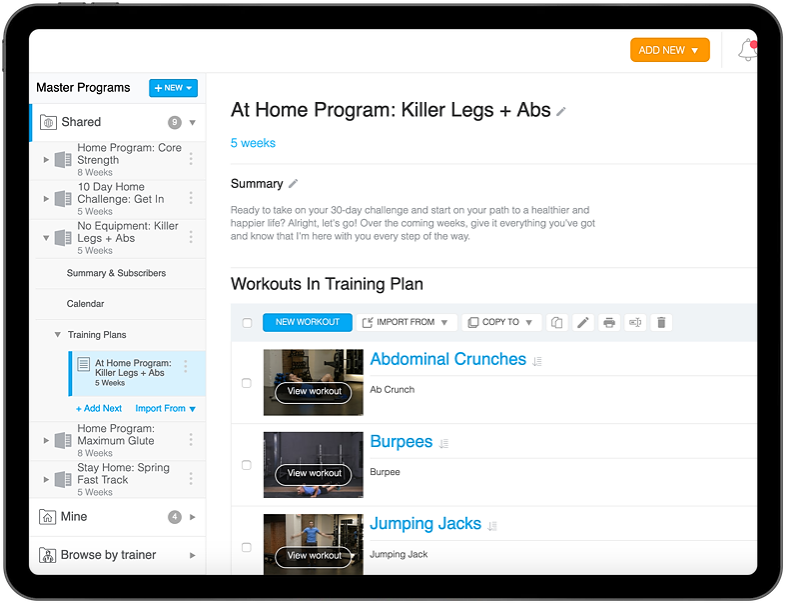 Leverage your mobile app as a way to keep your community engaged even when people aren't physically together in one space
With social distancing and self-isolation becoming standard practice, it will be more important than ever to find new ways to keep your business' sense of connection and camaraderie alive. You can use your mobile app powered by Trainerize to communicate to members in a personal way and keep your community strong even if they are not physically coming into the gym.
Messaging and groups are great features to use right now. You can use the in-app messaging features to inform and educate, and to keep members positive and a part of your business. You can also use these tools to keep your members and clients engaged with and committed to their online training while also keeping them sane and healthy while they are at home. Learn more about keeping clients engaged with groups.
Create internal systems so staff can adapt to working remotely.
Your staff is super capable in in-person situations but how do they perform remotely? Ensure they are prepared and can shift some (if not most) of their activities to remote work environments.
You can create how-to guides for staff to get them comfortable with using your businesses' online training app and favorite set of remote-working tools. For instance you can train your staff to:
Manage training and assessments through conference and video calling in the mobile app
Support members via messaging and digital community groups
Identify members who are at risk of canceling or of slipping off their fitness program
Record classes, workouts, and client/member resources and be ready to distribute these in-app
Have staff ready to train existing and new members
Just as your staff might need a bit of help making the transition to online coaching and remote working, your existing and new members may also need a helping hand. Here are some of the ways you can support your members as they head online.
Create how-to guides to get clients/members trained and comfortable with using the new remote tools and training app (the guides can be related to the mobile app, accessing their workouts etc.)
Create screen-recording video tutorials and share them with clients via the in-app messenger to help answer any frequently asked questions
Clearly communicate how and where clients should contact your team if they need assistance
By offering more flexible online options, keeping your community alive, and bringing both your staff and members up to speed, you can and will weather through this storm—and come out the other side stronger for it.