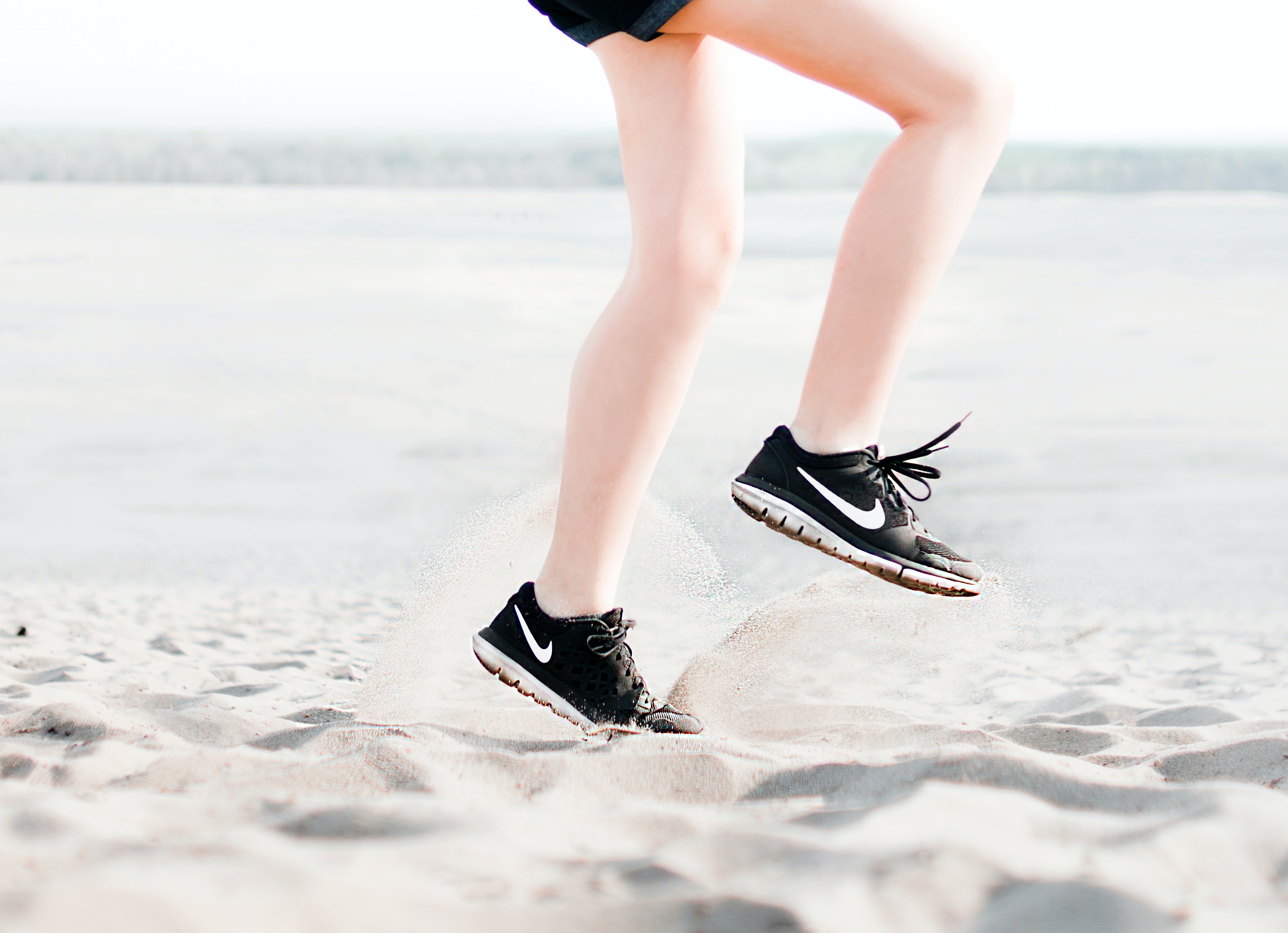 It's 2022. The way we all work is changing—and many fitness entrepreneurs are shifting to remote or hybrid or online-only work! But in this new world, even if our businesses are online or hybrid, where are we working from?
At home? In a gym? In a home gym? What about training time vs. business time? What about working remotely when you travel?! 
It's a very important decision for personal trainers just starting out in the game! One thing I always tell trainers starting out is that they don't have to make a definite decision right out of the gate! Many think they have to lock it in and then go "all in" on that one form of training.
But this is not true! I personally began my journey working for a company in a larger gym, training some of my own clients at local rec centres or my condo gym (shhhh, lol), and then training a few clients online (I'm old and online training wasn't as much of a thing 12ish years ago when I started my career). I was also renting a studio space to run larger group classes (called bootcamps back then).
Types of Training
I feel all of these experiences allowed me to decide what I enjoyed the most and where I would want really put my focus in building my own business. I really enjoyed one-on-one, in-person training because of the human connection and really getting to be in the trenches with a client to help them on their journey.
I really enjoyed doing larger group classes because of the energy in the room and getting to work with so many awesome clients as well (it was also great financially for my business).
And then online training was also a way to reach more clients that weren't able to afford one-on-one personal training or weren't in my area.
My Work Priorities
Working for a different company as a personal trainer early in career helped me to build experience not only in training, but also to see how a fitness training business is successfully run. Doing so much in-person training also helped me build experience in order to be a better online coach. I can't imagine being a successful online coach without the 15 years in person training experience I already have. All of this experience allowed me to zero in on what I wanted to do and who I wanted to work with.
I opened my own small studio and hired trainers to work for me in order to allow me to continue to train clients AND work on building my business. I go to focus on doing what I really enjoyed and what was most financially profitable, which for me was a combination of all three: one-on-one in-person training, small group training, and online training. My studio has been operating for 6 years now and I still love going to work everyday, but I have now grown my online personal training side of the business and love both in person and online. I kind of feel like I've got it all!
Test It Out
My advice for you as a trainer starting out in the game is to try a lot of different things. What works for someone else might not work for you and you have to love it!
We all know how stressful it can be running your own fitness business (especially in today's world!) so you have to make sure you choose to train somewhere or in a form you love! It can't just be about the money. I hope this helps you if you are trying to decide where you want to work or who you want to work with as a personal trainer! 
Put your online business to work.
Start your free 30-day trial of Trainerize.