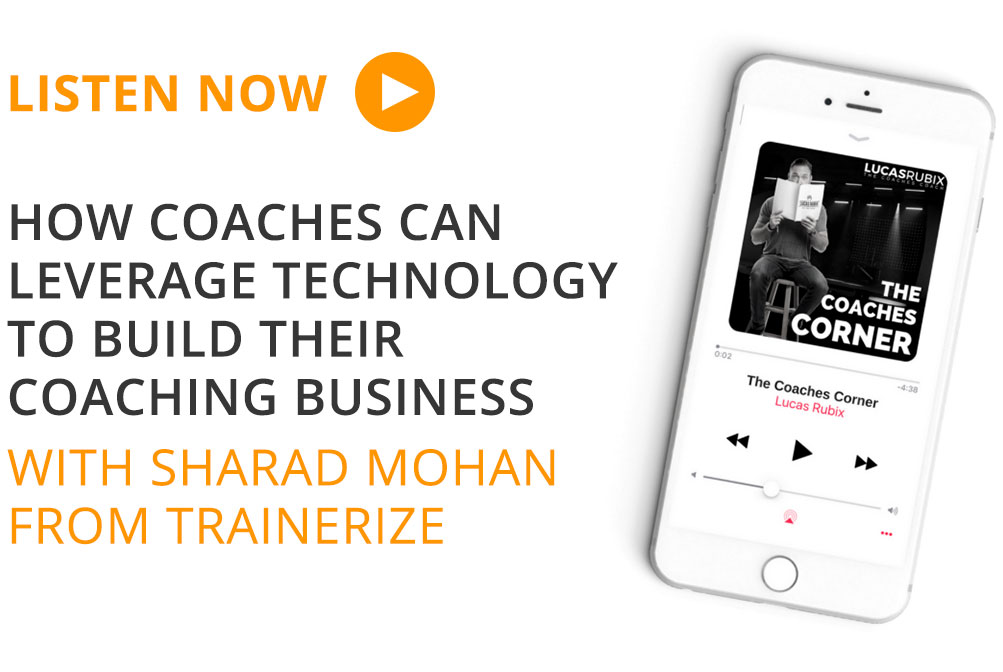 Hosted by Fitness Business Coach and entrepreneur, Lucas Rubix, The Coaches Corner is a podcast dedicated to helping passionate coaches and personal trainers to build and grow their businesses successfully, attract more clients, and break free from the usual 9-5 trainer's life.
This week, Trainerize CEO, Sharad Mohan joined Lucas on the podcast to talk about how fitness professionals can leverage technology to scale their businesses.
Drawing on his experience as an entrepreneur in the fitness industry, Sharad offers compelling advice to fitness professionals on why they should always be on the hunt for their next big opportunity, how leading with why can yield amazing results, and why a clear mission is critical to reaching your business goals.
Sharad also shares the biggest failures and mistakes he encountered while building Trainerize and talks about how big ideas and the right kind of leadership can propel any fitness business to success.
LISTEN NOW


The Coaches Corner podcast: How Coaches Can Leverage Technology to Build Their Coaching Business with Sharad Mohan from Trainerize

If you enjoy this episode, check out more content from Lucas Rubix. Visit www.LucasRubix.com and get 100% Free Access into the 6 Figure Coach Academy, listen to a few episodes of the Coaches corner podcast while you're at it and feel free to connect with him on Instagram @LucasRubix or follow him on Facebook.