This is a problem many trainers come across when starting out or setting up a new add-on for their business: How much do they charge for their services? How much is too much? If I set my prices too low, will I make any money? What if people go to the competition because of my prices? Am I charging enough? Could I get away with charging more?
These are all questions many self-employed trainers have asked themselves, and continue to ask themselves on a regular basis.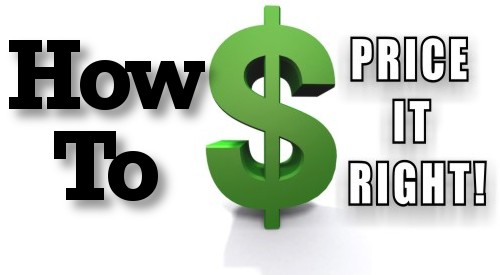 Here is the problem: you don't want to make your pricing so high that clients won't sign up for your services, or clients only sign up for an initial offer and do not continue as long-term paying clients. If you make your prices too low, it de-values your education, experience, and the overall value of the services you offer. Where is the fine line and how do you find it?
Here are some tips on how to find that fine line where you can still continue to bring in new clients, retain current paying clients, and make enough money to live comfortably doing the job you love for the rest of your life!
3 Questions to Help You Develop Your Pricing Structure:
What is your time worth? This is the first question you need to ask yourself. Think about all the time you have spent on things like education, seminars, writing programs, answering client emails, and creating videos for your Trainerize site – just to name a few. What is all that time worth to you? How much do you think you deserve to be compensated for that work?
What is the competition charging? Although you should not base your business around what others are doing, you should still be aware of what others in the industry are charging. Take a look at their offerings, their education level, and the overall look of how they have structured their pricing in order to be successful. This will help you leverage your services against the competition.
Trial and Error? Test the market out first; begin offering your services with a pricing structure based on what you think you're worth. Start high and then if you are finding it hard to get new clients or keep current clients due to pricing, offer specials that reduce your pricing. One thing to remember is to start high, because once you set your prices at a lower cost it is more difficult to raise your rates than it is to reduce them.
We all love being trainers and helping people, whether we are training clients online or in person, however, its important that you don't lose sight of the fact that you are still running a business and should be adequately compensated for your hard work. If you do a good job, people will pay a premium for your services because they truly value what you do for their health and fitness.
Start earning more money with online training today.
Sign up for a 30-Day Free Trial of Trainerize.