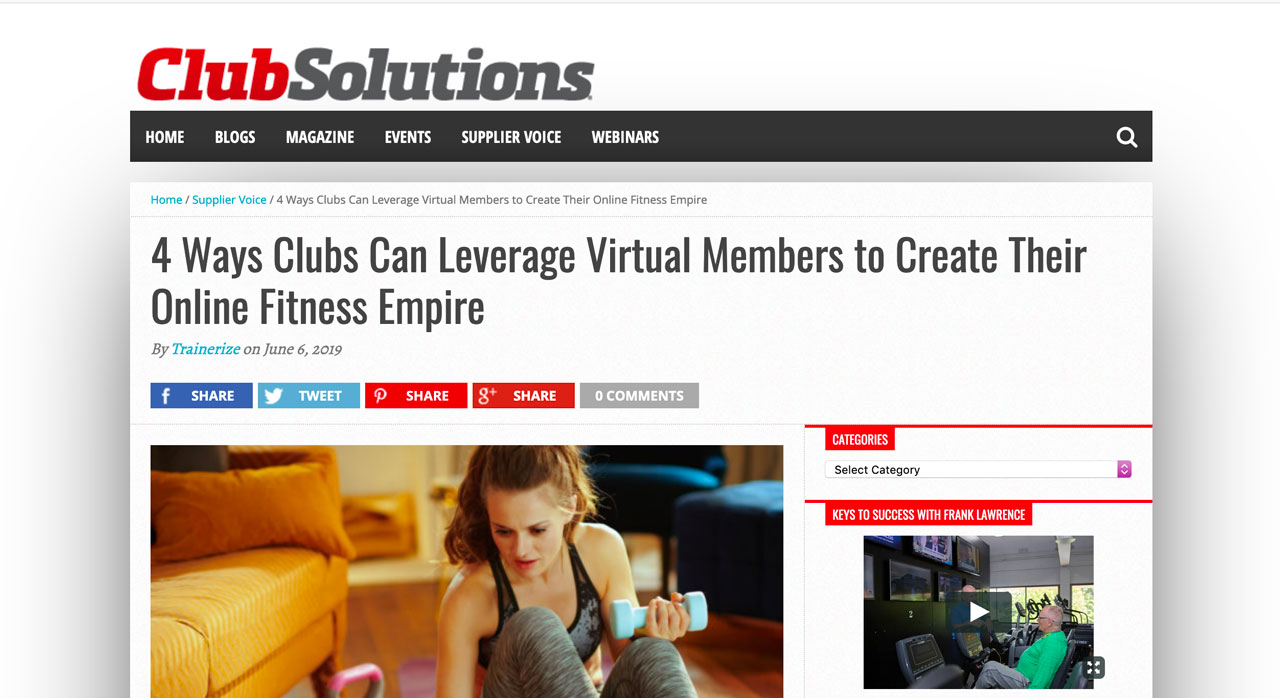 Online training, virtual training or digital training… call it what you'd like, but the reality is that it's taking over! Although we've been saying this since 2009, we're starting to see it sink in more lately, and not just for fitness pros and coaches, but for fitness clubs too.
We've partnered with Club Solutions Magazine to share "4 Ways Fitness Clubs Can Leverage Virtual Members to Create Their Online Fitness Empire" in their current business model by simply incorporating them across all services.
Curious to know more? Head over to Club Solutions to discover how.