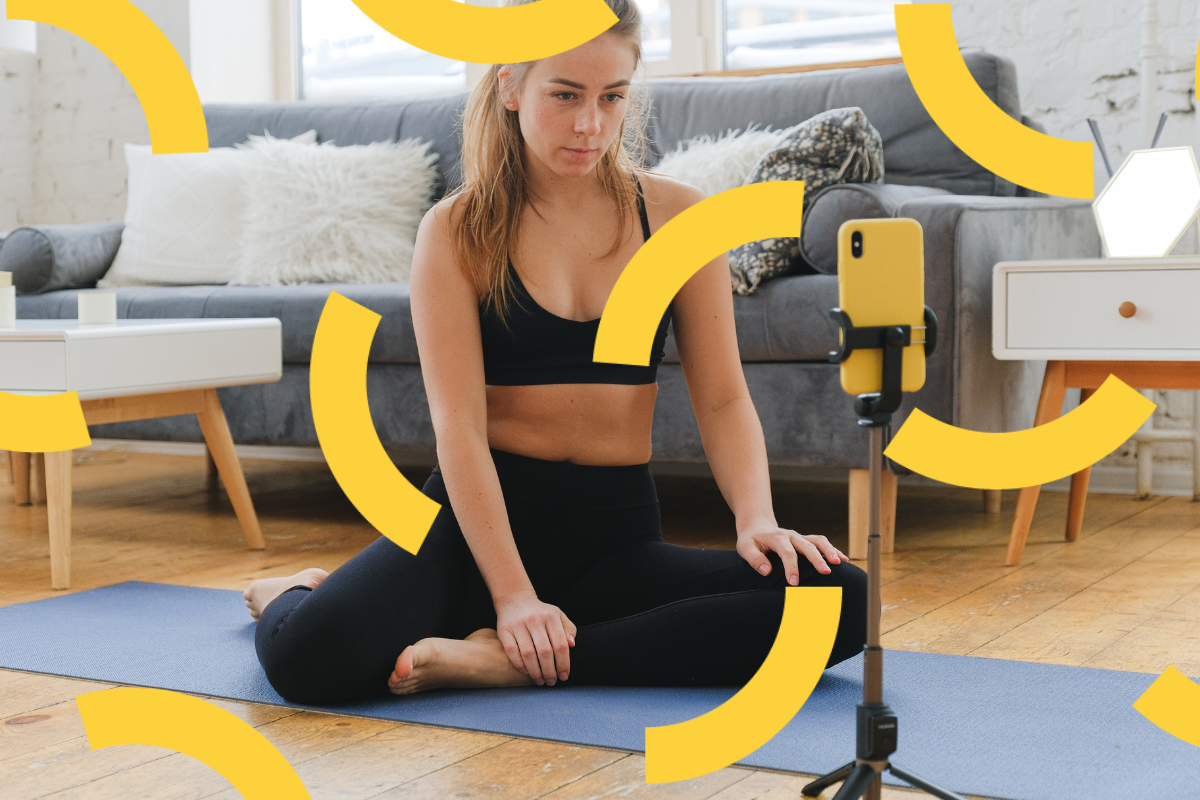 I have been in the fitness industry for 16 years now. The amount of pivoting I have had to do to keep up with industry change is hard to comprehend.
In order to continue to grow as a fitness coach and continue to run a thriving fitness business, I've had to change with the times! It's not because I feel the need to "keep up with the joneses" or anything. It's moreso that I feel strongly that times change, technology changes, and client needs change. In order to continue to serve my clients and bring in new clients, I have to be aware of how the industry is changing.
Being trend-conscious as a personal trainer
If you are a personal trainer (especially in the days of social media), you know that almost every week there is a new piece of fitness equipment, supplement, diet, fitness app, and types of workouts that your clients will begin to ask you about. How often have we had a client say  they are interested in it because [influencer name] posted about it and said it was the BEST NEW WAY to accomplish [fitness goal].
I can't say that I hop on every trend or am even aware of every trend; however, I feel I do my best to be aware of trends and then assess if I want to hop on them or not. When clients come to me with questions about trends, I personally educated myself first and then make a decision based on research and education available and decide if it is sometime I want to try with either myself, my clients, or my business.
🔗 Discover the business models that will scale your business:
Reflections on recent fitness trends
Of course, 2020 caused a shift in the fitness industry—and it was very difficult for a lot of businesses. I shared my own business struggles and shifts in a reflection piece at the end of the first year of the pandemic.
"The pandemic forced me to refine my offerings, which in the end will better serve my clients. Often people do not deal well with change, so changing up your business offerings on a random Monday morning won't usually go over well for you, your team, or your clients. However, when a pandemic forces you to make a change, it sets you up for new opportunities! For me, it may have been a blessing in disguise."
But I've also written about how online training isn't a trend—and it'll last long after the pandemic. The trends I've noticed this year reflect that!
"As business owners, the pandemic forced us to re-build or pivot our service offerings. It wasn't just that we had to pivot to stay profitable, but we had to do so to continue to serve our clients. I personally own a private personal training and small group training fitness studio as well as an online training business. Therefore, when the shutdown happened early in 2020, I didn't have a lot of work to do to shift clients to online services."
All that being said, there are some clear changes coming in the industry that I think are worth considering as we move into planning for 2023. Here are three trends I see for the fitness industry this fall:
1. Even more growth in fitness technology
There is no doubt in my mind that fitness tech will continue to grow and expand as 2022 turns into 2023.
Tech like:
Wearables like Apple Watch and Fitbit
Workout or nutrition tracking tools and apps like Trainerize
Tech based fitness gear like Peloton and Mirror
How am I preparing for this continued shift for fitness technology? I keep up with the news and stay on top of the trends that might be coming. I especially watch out for what could either help improve the services I offer in person or online.
I can't tell you what kind of apps and tools are in the works right now in the industry—all we can do as coaches is keep our eyes and ears to the streets to stay on top of what is emerging as the year goes on.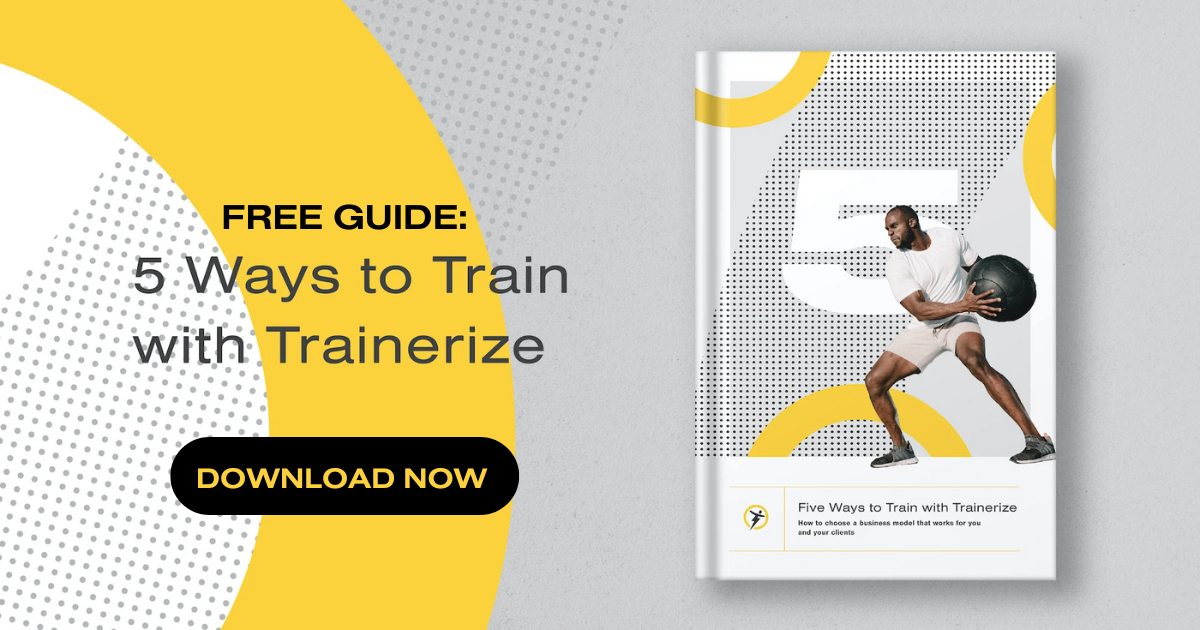 2. Booming at-home fitness
Since 2020, I personally have found that more people are working from home and as a result, more people are looking for home workouts and virtual coaching options.
Planning ways to help coach people through workouts, daily movement and work/life balance when working from home is important for us as coaches. When people are working from home they are often not moving as much throughout the day, which changes their fitness and training needs!
They also tend to have less work/life balance, or at least, less separation between the two. For food, it varies: they either eat healthier because they are at home and only have access to certain foods, or they snack more because they are working three feet away from their kitchen.
This indicates a big opportunity for coaches and fitness businesses: how can we use our skills to respond to this need and help support people who are working from home?
3. Changing physical goals and body image perspectives
If you have been a personal trainer for a while like I have, then you can probably agree that often the client requests about appearance have drastically changed over the past few years.
Awhile back every client coming into me wanted six-pack abs. Then they wanted a thigh gap. More recently it's been an hourglass figure or bigger rear ends. I also get a lot of people now who want to be strong and muscular.
These body image requests seem to change with whatever celebrities are doing at the time and what seems to be trending on social media. How are these changes going to change in 2023? I honestly have NO CLUE!
However, I work hard to make sure I'm not branding myself as someone who specializes in creating a trending look. I continue to send my message of body positivity and helping clients become the best version of themselves—not to what society says they should look like in a given year.
With that being said, I also stay educated on the trends to help clients looking to achieve a specific image. For example, if I have a client who wants to build bigger glutes, I am going to make sure I do everything in my power to help them achieve their goal and feel better about themselves.
Looking to 2023 fitness trends
Again, we have no clue where the fitness industry is going to go, but my best advice is continue to educate yourself on fitness technology and continue to find ways to help your clients further through the amazing tools that are available. Online coaching and hybrid training is not going anywhere anytime soon, so if you are waiting to jump on it then my best advice is to look into it now—using Trainerize's free trial is a great place to start!
Keep building your Fitness Business with the best tool.
Start your free 30-day trial of Trainerize.