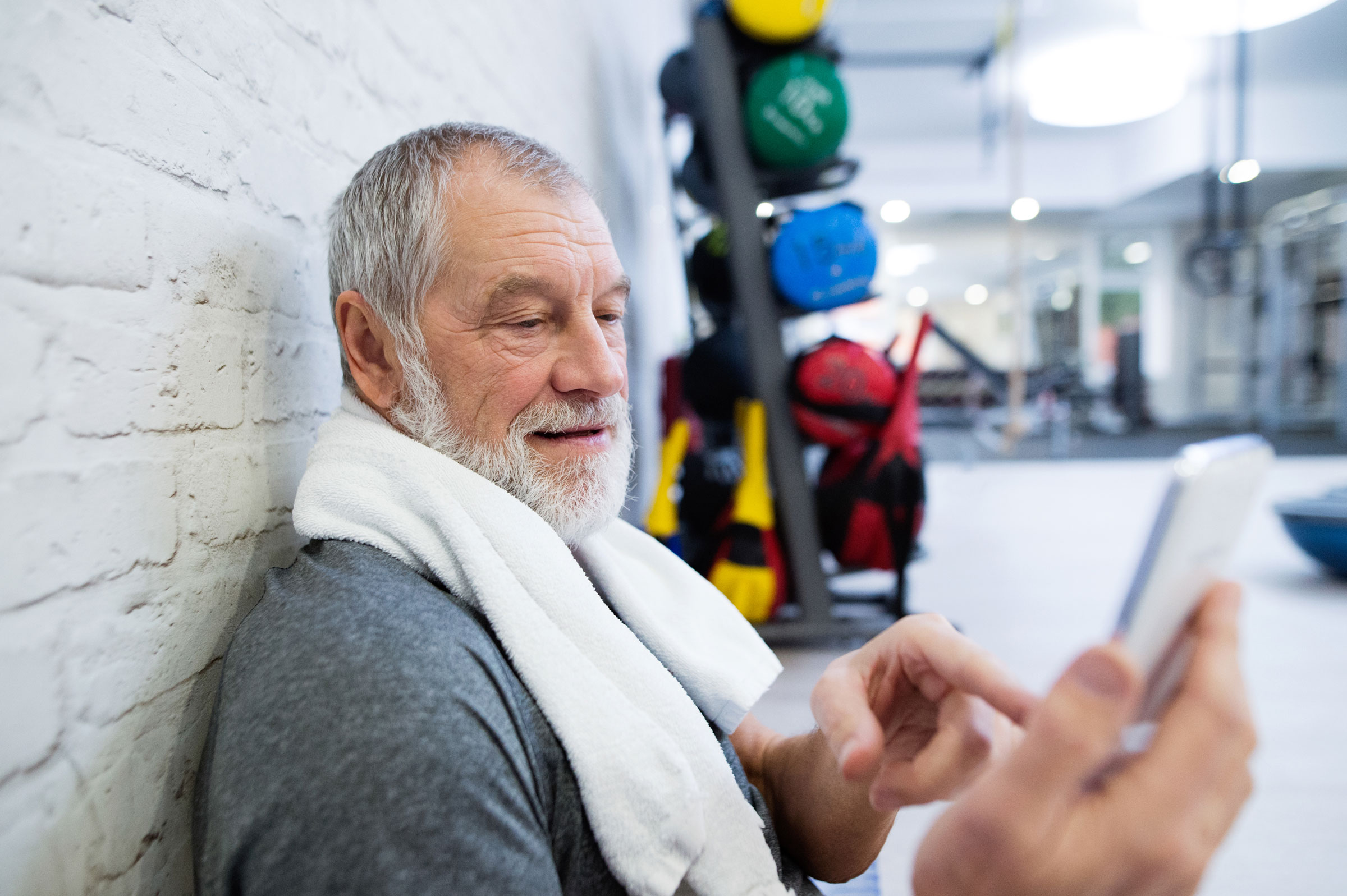 When it comes to technology, it should come as no surprise that the vast majority of seniors and older adults fall into the category of late adopters. Having been born after the tech boom, this age group can feel out of their depth when presented with technology and can struggle to not only use devices and software, but to understand their benefits, and enjoy the experience.
The Challenge of Fitness Technology with Older Adult and Technophobic Personal Training Clients
As trainers offering online services, we deal with this issue often and know that use of an app, like Trainerize, can pose challenges with senior clients.
In my own fitness business, Foreverfit, we offer personal training for all ages and I personally specialize in training for seniors and older adults, so these challenges are even more common. This has led us to carefully consider the challenges of fitness technology with older clients and to develop a policy around how we support these clients' needs.
At Foreverfit, every trainer must become extremely familiar with Trainerize from both the trainer size and the client side. After setting up their trainer accounts and learning their way around Trainerize as a trainer, our staff is asked to create a client account too. They then use their trainer account and all of its features to train themselves as though they were a real client. This allows them to experience the app from a client perspective and increase their understanding of the platform. Later, if a real client hits some stumbling blocks or runs into technical difficulties, our trainers know exactly what they are looking at and can better support and guide them through their challenges.
Keep clients training longer with custom-tailored training for every stage in a client's fitness journey—even pregnancy.
Best Practices for Helping Technologically-Challenged or Technophobic Personal Training Clients
We've also developed and applied best practices in the way we introduce our older clients to Trainerize and make them more comfortable with fitness technology on the whole. Here's how we do things:
Immediately after the initial consultation with a new client, we set up one small workout for them in Trainerize. If we're one-on-one with the client, we ask the client to carry their phone or tablet with them in the gym and as we go through the workout we walk them through their steps as a client using the app.
We show them where to find their workout and how to view the exercise videos. Under a trainer's supervision, they input their weights and the number of reps and/or sets for the first couple exercises in the workout.
After giving them some guided practice, it's time for the client to try it on their own—even if the trainer is still there with them. The client demonstrates opening the workout, selecting the exercise, watching the video, completing the exercise, and entering the corresponding data.
The trainer doesn't interfere with the client's process and does not correct any mistakes they might make. Instead, they encourage the client to try it themselves and stand by ready to offer assistance if the client asks. This client-led process can be repeated as many times as needed until they feel confident in the process and don't need any trainer assistance.
"Give a man a fish and you feed him for a day. Teach a man to fish and you feed him for a lifetime."
We've found this "see, then do" approach to be the best way to teach our clients how to use new fitness technology because it truly allows a client to gain confidence in their ability to use the application and the immediate access to the support of a trainer removes the frustration of learning the new technology. Instead, the clients can focus on the data, the workout and their progress. I have been in the fitness industry for 30 years and this quote has never left my training side: "Give a man a fish and you feed him for a day. Teach a man to fish and you feed him for a lifetime." It's the same principle that we apply as we guide our less technically savvy clients into using their fitness app.
First impressions can leave a lasting impact on potential clients. We've got sure-fire tips to start you off on the right food—with every client.
Always Make Client Experiences with Technology Positive
While applying these practices, and in your future efforts to support your clients' use of fitness technology, it's also important to make the experience a positive one. There are three key ways you can do this:
1.

Listen. Really listen.

Another best practice that guides all our interactions with clients struggling to adopt fitness technology (and in fact, that we apply in all our client interactions overall) is to always take the time to listen. Don't just listen, but really listen.

When a client comes to you with challenges using Trainerize or any other fitness technology, listen actively and completely, with your full attention. Restate the problem or issue they are experiencing to ensure your client truly feels that they have been heard.
2.

Exercise Patience and Empathy

Have empathy and remain approachable and invested in helping them succeed. Often, we have no patience for the frustration of helping others through what we see as simple tasks, but you must put yourself into the client's' shoes.
3.

Break Things Down

Finally, whenever you're dealing with clients facing challenges, break down the training and education into small, digestible steps. This requires you to know the product or platform extremely well, but that's our job—investing that time to help clients succeed is why we are personal trainers.

As a final thought, as you navigate these interactions and help clients struggling with fitness technology, remember that your goal is for that client to leave that interaction truly happy with the care you've provided. If you manage that, they may have just become a champion for your brand and could lead to future referrals or testimonials. It's much easier to earn a new client based on a happy customer's referral, so strive to make every client happy, even if technology usually gets them down.
Power your clients' fitness journeys with Trainerize.
Start your free 30-day trial today.